The left-wing Australian Greens is set a possible confrontation with the Labor government after its leader Adam Bandt signalled the party would attempt to scuttle a slated third tranche of tax cuts to families.
In an address to the National Press Club on Aug. 3, Bandt claimed a further round of tax cuts would be hurtful for everyday Australians.
Bandt alleged that the centre-left Labor government was deploying neo-liberal policy that favours privatisation of services, tax cuts, and austerity. The Greens currently holds the balance of power in the Australian Senate with 12 seats.
"The Labor government's plan to dismantle our progressive tax system and adopt economic austerity policies will hurt everyday Australians unless they change tack and work with the Greens. The government needs to rethink its first budget," Bandt said.
"In the balance of power in the Senate, we will push Labor to ditch the unfair tax cuts that will rip $244 billion out of the public purse."
Labor to Power Ahead With Tax Cuts
The Epoch Times reached out to Treasury and Treasurer Jim Chalmers on Bandt's remarks and was directed to comments by the treasurer on Channel Seven's Sunrise, where he said the government would be pushing ahead with tax cuts in 2023-24.
"The Greens do have a view about that, and they asked me in the Parliament about that. But we need to recognise that even if we were to pick up that suggestion and run with it, it wouldn't have any impact on the inflation challenge right now because those tax cuts don't come in for a couple of years," he said.

"And so, I respectfully listen to the views that are put to me, but we've made our view on that pretty clear. Our priority when it comes to repairing the Budget is trimming some of this waste and some of these rorts which have been a defining feature for too long in the Budget."
Started under the former Liberal-National Coalition government in 2019, the tax plan was supported and adopted by the Labor Party as part of its policy platform for the May 2022 election.
Beneficial for 70 Percent of All Taxpayers
Under the tax reform, former Treasurer Josh Frydenberg, who oversaw the development of the plan, pushed to simplify the taxation brackets so that Australians earning between $45,000 to $200,000 a year would pay 30 cents on the dollar.
The treasurer also argued that it would be financially beneficial to 70 percent of all taxpayers.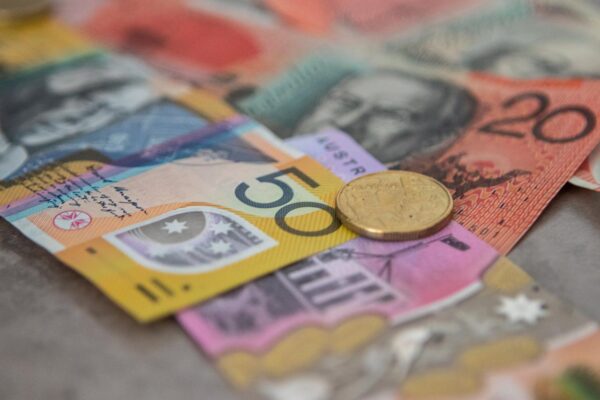 "That will see a worker who is going to have $100,000 as their income, an average full-time earnings in 2024-25, will be $100,000," said Frydenberg.
Meanwhile those who earn under $45,000 will pay a 19 percent tax rate on their average yearly earnings, and those who earn over $200,000 will pay 45 percent.
However, left-leaning think tank the Australian Institute's Chief Economist Richard Denniss has said the cuts would primarily benefit those who earn over $200,000.
"Our research reveals that under this plan, it's billionaires that benefit while battlers get slugged," said Denniss.
According to .idcommunity, a company that provides demographic resources, only 12.5 percent of Australia's working population earn over $200,000.