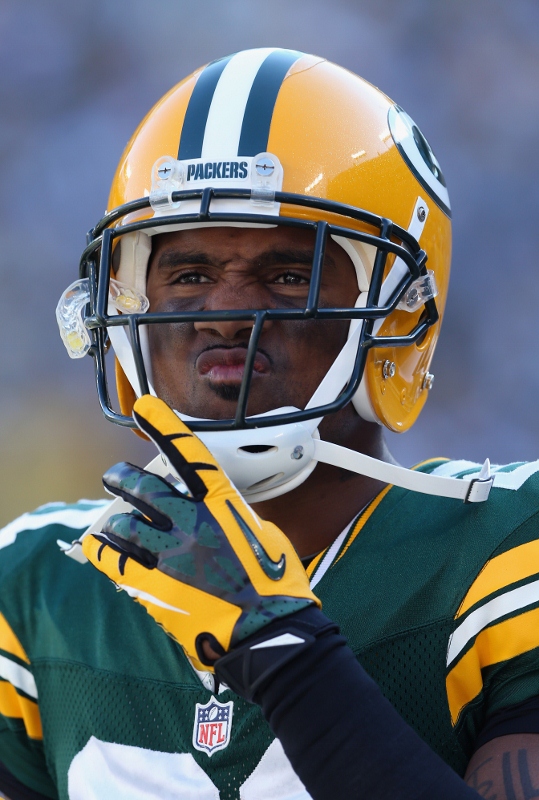 Green Bay free safety and former NFL Defensive Player of the Year Charles Woodson will be out six weeks with a broken collarbone, according to a report on the team's website.
Woodson, who turned 36 earlier this month, broke his collarbone on a third-and-10 play with less than three minutes left in the Packers' 30–20 win in St. Louis Sunday.
Green Bay will not place Woodson, who was moved to safety this season after being a cornerback for the first 14 seasons of his career, on the injured reserve in hopes he can return this season. "That's the hope," McCarthy said. "We're going to give him that opportunity for sure."
The eight-time Pro Bowler Woodson will be replaced in the lineup by either M.D. Jennings or Jerron McMillian.