THESSALONIKI, Greece—Fighter jets flew over the northern Greek city of Thessaloniki on Thursday as parachutists landed and troops marched in the city's center to mark a national holiday commemorating Greece's defiance of Italy that forced it to enter World War II.
Greece's Oct. 28 national holiday, known as Ochi Day, or No Day, marks the day in 1940 when Athens rejected a pre-dawn Italian ultimatum to allow its forces to enter Greek territory and take control of parts of it.
Italian troops invaded hours later, prompting Greece's entry into the war, in which outnumbered and outgunned Greek forces successfully repulsed the Italians only to be overwhelmed months later by a separate German invasion.
"The anniversary of 'No' is a day of honor and pride for our nation," President Katerina Sakellaropoulou said, adding that the country's actions in 1940 "remind us of everything we can achieve when we are united."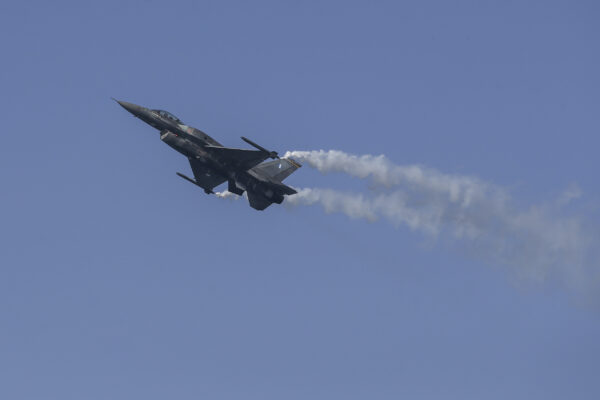 Last year's parades were cancelled as the country grappled with the coronavirus pandemic. This year, most were allowed to go ahead, although Thessaloniki's military parade was somewhat pared down, with only military, fire service, and security forces parading without the participation of many of the civic groups and associations that traditionally take part. Participants and spectators alike were asked to wear masks.
But several municipalities and regions across northern Greece cancelled parades by schoolchildren.