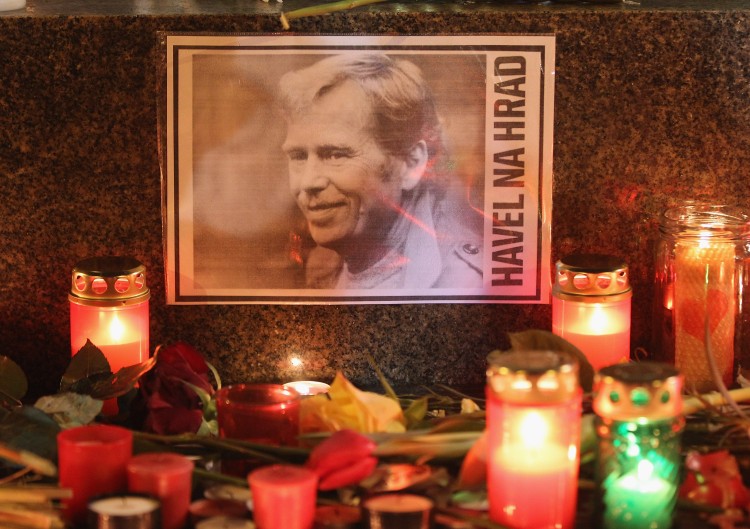 Former Czech president, playwright, and prominent anti-communist activist Vaclav Havel has died. He was 75. 
Havel was the first Czech president after the country's Velvet Revolution in 1989, and served altogether 13 years in power. 
He ensured a peaceful split between the Czech Republic and Slovakia in 1993 and shepherded the country's transition to a liberal democracy.
"Vaclav Havel left us today," his secretary, Sabina Tancecova announced in a short statement on his website on Sunday. 
The news prompted almost immediate tributes from foreign leaders.
"His peaceful resistance shook the foundations of an empire, exposed the emptiness of a repressive ideology, and proved that moral leadership is more powerful than any weapon," said U.S. President Barack Obama in a statement. 
"He played a seminal role in the Velvet Revolution that won his people their freedom and inspired generations to reach for self-determination and dignity in all parts of the world."
The foreign minister of Sweden, Carl Bildt, wrote, "Vaclav Havel was one of the greatest Europeans of our age," on Twitter. 
"His voice for freedom paved [the] way for a Europe whole and free."
Former Belgium Prime Minister Wilfried Martens said that he was "deeply saddened" by the death of Havel. "His legacy will continue to inspire the ongoing struggles for freedom and democracy," he wrote on his own Twitter page.
Havel was an absurdist playwright who became the figurehead of Czechoslovakian anti-communist dissidents when he authored the Charter 77 human rights statement in 1977. He became the first president of a democratic Czechoslovakia after playing a central role in the country's transition from communism in 1989, and the first post-communist Czech Republic president four years later.
Havel, holding office or not, was throughout his life a staunch advocate for democracy and freedom. Just over a week prior to his death, he hosted the Dalai Lama in Prague, as usual against Chinese regime protests.
Havel was also highly critical of the Chinese regime's crackdown on Falun Gong, writing to a practitioner who had suffered torture for her beliefs to say that he was moved by the plight of the spiritual movement. 
"I feel solidarity with you and with all those who, due to their convictions, become the target of violence, oppression and persecution," he wrote in a letter in 2002, while he was still president.
Havel had a history of respiratory ill health and is understood to have passed away peacefully in his sleep in his home in north Prague.