Sen. Chuck Grassley (R-Iowa) said on Monday that it's up to the whistleblower who made a complaint that led to the impeachment inquiry to come forward or not.
"That's strictly up to the whistleblower," Grassley, the second-highest-ranking official in the Senate, told reporters amid Republican Congressional leaders' calls for the whistleblower to be named.
Grassley, who has drafted legislation on protections on whistleblowers, said that it's important for the laws to be followed.
"All I want to do is make sure the law is followed," he told reporters, according to The Hill. "A person like me that has advocated for whistleblowers for a long period of time, including this whistleblower, I want maximum protection for whistleblowers."
Congressional Republicans and President Trump have called for the whistleblower to testify in public, arguing that the president should be able to confront his accuser.
One of them is Sen. Lindsey Graham (R-S.C.), who said he would have the whistleblower or whistleblowers testify in public if articles of impeachment pass the House.
Graham said that if "the whistleblowers' allegations are turned into an impeachment article, it's imperative that the whistleblower be interviewed in public, under oath, and cross-examined."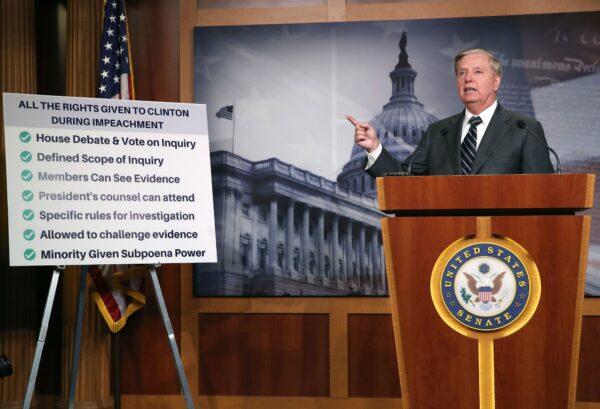 Graham, who is the chairman of the Senate Judiciary Committee, argued that "nobody in America goes to jail or has anything done to them without confronting their accuser," he told Fox News on Oct. 6.
Lawyers for the whistleblower said the individual would be willing to answer questions from the House and Senate in writing under oath.
"We have directly engaged GOP as to the irrelevance of the whistleblower's information and identity (including addressing any issue of bias), but with little effect in halting the attacks. Btw, countless OIG complaints are filed anonymously & full of hearsay. It's common," Mark Zaid, one of the person's lawyers, wrote on Twitter on Sunday. "We offered HPSCI (and SSCI), both Majority & Minority, to have [the] whistleblower answer questions in writing, under oath & penalty of perjury. Obviously, per House rules GOP is beholden to [the] Dems. We, however, are not."
Zaid said the offer was made to Rep. Devin Nunes (R-Calif.), a ranking member of the House Intelligence Committee.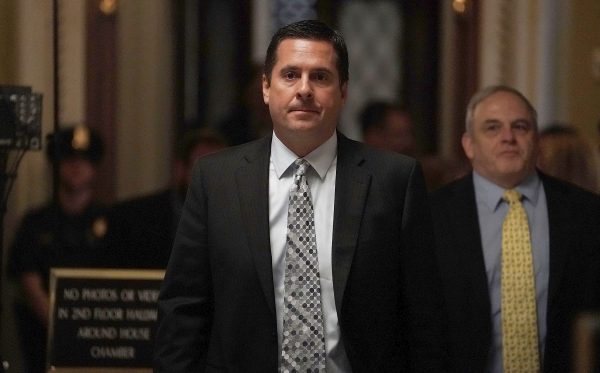 Trump disagreed with the notion of having the whistleblower answer questions in writing.
"He must be brought forward to testify," the president wrote on Twitter on early Sunday. "Written answers not acceptable!"
Republicans and the White House have criticized the whistleblower, saying the person is a politically motivated bureaucrat who didn't actually listen to the July 25 phone call between Trump and Ukraine's president. That phone call has been at the center of the impeachment inquiry into whether Trump used his office to pressure Ukraine into investigating a potential political rival, Joe Biden, ahead of the 2020 election.
Trump has denied the allegations, saying the Democrats have aimed to impeach him ever since he took office in January 2017.