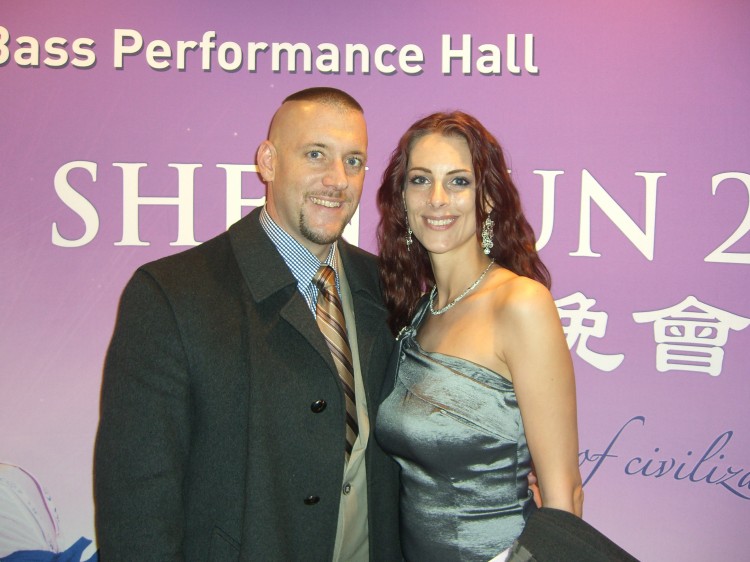 FORT WORTH, Texas—Shen Yun Performing Arts showed graphic designer Jennifer Martin a "side of Chinese culture I have never seen before," at the Bass Performance Hall in Forth Worth on Feb. 20.
"The costumes, the choreography, and artistry behind it was absolutely stunning. The whole experience was magical," Ms. Martin said.
New York-based Shen Yun's mission is to revive the divinely inspired traditional Chinese culture that was once almost lost, according to its website.
"It was outstanding," Ms. Martin said, adding that listening to Shen Yun Orchestra was a fantastic experience.
Ms. Martin attended the performance with Mr. Aaron Weldon, also a graphic designer and musician. 
"It was very nice to hear the Eastern instruments that I have never heard combined with instruments that I grew up with. It was very nice," Mr. Weldon said.
Shen Yun combines traditional Chinese instruments with a philharmonic orchestra, creating an entirely new sound. 
Mr. Weldon said he enjoyed every aspect of the show, from the visual to the cerebral. "The costumes, the use of the background and backdrop and incorporating it was great. The music. Everything."
"[It was] very well put together and thoughtful. Very involved and absolutely beautiful," Mr. Weldon said. 
"The whole thing sent chills at different times in different reasons," Mr. Weldon said.

Reporting by Rich Rangel and Catherine Yang.
New York-based Shen Yun Performing Arts has three touring companies that perform simultaneously around the world. For more information, visit ShenYunPerformingArts.org
The Epoch Times publishes in 35 countries and in 20 languages. Subscribe to our e-newsletter.