Graphic body cam footage released on Thursday shows a Minneapolis police officer shooting two dogs as they approach him in a back yard, CBS Minnesota reports.
The officer, identified as Michael Mays, entered the property in response to a false security alarm on July 8, according to the police report. As the first dog approached, it stopped short of the officer, but then began to move toward him again. Mays shot the dog, hitting it in the jaw. When the second dog emerged and ran toward him, the officer shot it several times in the body.
Both dogs survived, but are expected to require extensive treatment.
"I dispatched both of them," the officer reported right after the shooting.
Mays then climbed the fence and went around the house to speak to the teenager who tripped the alarm. Mays apologized to the sobbing teenager.
"I don't like shooting dogs, I love dogs," he said.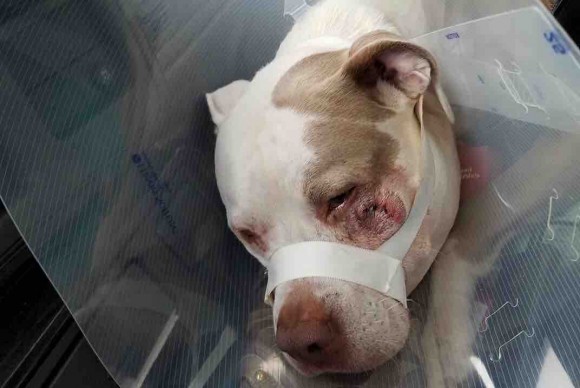 In the police report, Mays wrote that the dogs charged him. The police union defended the officer, saying that the first dog growled as it approached him. But the camera footage can not verify if that indeed happened, since no sound was recorded until the shots were fired.
The footage was released by Michael Padden, the lawyer for the dogs' owner, Jennifer LeMay, who said the animals are service dogs for her children.
The day after the shooting, LeMay released a surveillance video of the incident, which gained widespread attention. 
Minneapolis Police Chief Janee Harteau said that the video was "difficult to watch." She called on internal affairs to review the incident and said that training courses for officers on dealing with dogs will be updated. The chief also said that police will help pay for the expenses.
The dogs will require treatment that could cost as much as $40,000. A family friend started a GoFundMe page to help with the expenses, which has already received $35,000 in donations.
From NTD Television