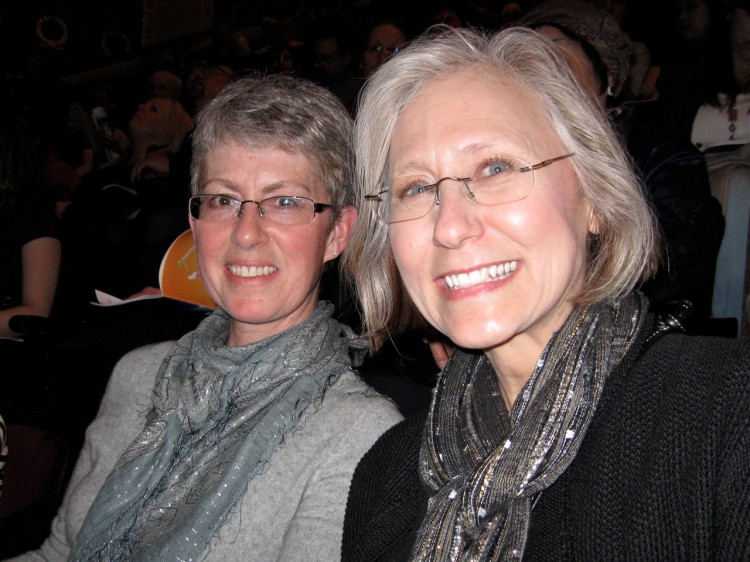 MINNEAPOLIS—Judy Gordhamer, graphic artist and business owner, was at the Orpheum Theatre on Saturday evening, March 10, witnessing Shen Yun Performing Arts' grand display of China's divinely-inspired cultural heritage displayed through classical Chinese dance and music. "It's absolutely phenomenal!" she said.
Ms. Gordhamer is owner of an awards business with her husband. They do engravings and provide graphic arts services to their clients.
"I am so impressed with the skill of the dancers, the costuming and the story telling," she said.
A performance by New York-based Shen Yun has at its heart classical Chinese dance, which is a system of dance that is nearly as old as China's civilization itself, the company says. Although mastering the dance requires extensive training and athleticism, it is able to convey the innermost thoughts and virtues of each performer.
Featuring story-based dances, Shen Yun presents tales of wisdom, loyalty, and compassion from ancient times up to the modern-day.
Another of the features that strikes audience members is Shen Yun's colorful costumes. Hundreds of gorgeous, hand-made garments span China's dynasties, regions, and ethnic groups, says the company's website.
"It's beautifully done; I'm so impressed," Ms. Gordhamer said.
She called the performance "energizing and uplifting" and "so entertaining."
Ms. Gordhamer said she learned a lot about the traditional Chinese culture through watching the performance, saying that "it's wonderful to see it."
She was also impressed with the solo vocalists, mentioning the soprano's "beautiful voice" and saying that the tenor was "wonderful," and adding that the pianist who accompanied the solo vocalists was "very skilful."
Reporting by Kerry Huang and Anna Stute
Shen Yun Performing Arts, based in New York, tours the world on a mission to revive traditional Chinese culture. Shen Yun Performing Arts Touring Company will be at Clowes Memorial Hall of Butler University in Indianapolis for two performances, March 13 and 14.
For more information visit ShenYunPerformingArts.org