The grandfather of a toddler who died on a cruise ship in Puerto Rico last year said he is planning to change his plea to guilty to allow his family to move on.
"I took a plea deal today to try to help end part of this nightmare for my family, if possible," Salvatore Anello said in a statement on Tuesday after a family attorney announced his intention, according to WSBT. "Going forward, justice for Chloe must include attention being given to provide the safety measures so very needed on Freedom of the Sea."
Anello was with his 18-month-old daughter Chloe Wiegand when they were on vacation in Puerto Rico on Royal Caribbean's Freedom of the Seas. He and his granddaughter were in a play area when he lifted her near an open window that he thought was closed, according to previously released court documents.
But the 11th-floor window was open and when leaning forward, Wiegand fell out of the window to her death, according to court papers.
"As for that horrible day, I can only tell you what I experienced. I was focused on Chloe the whole time I was with her," Anello's statement continued. "It was a nightmare of the likes I could never have imagined before. I wasn't drinking and I wasn't dangling her out of a window. I just wanted to knock on the glass with her as we did together so many times before. I was just so horribly wrong about our surroundings."
With the plea deal, according to the station, Anello will avoid jail time and will serve out his probation in Indiana.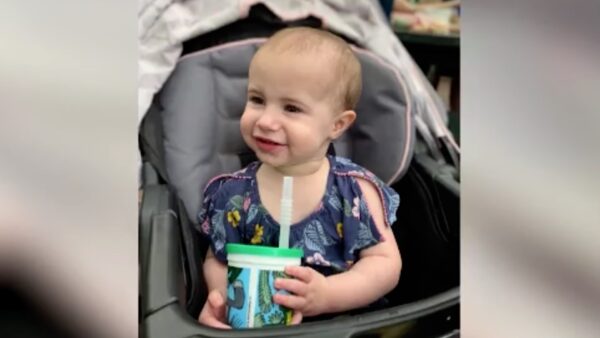 "I was placed in charge of keeping my beautiful granddaughter safe and I failed. It will always be a constant nightmare every day and every night for the rest of my life," Anello wrote.
The family is currently embroiled in a legal dispute with Royal Caribbean over her death, accusing the cruise operator of negligence for allowing a window to be open in a children's play area. Family attorney Michael Winkleman said that Anello's plea change won't have an impact on the suit.
"We still maintain this was a tragic, preventable accident that never would have occurred if Royal Caribbean followed the industry-standard window fall prevention codes that are designed for the singular purpose of preventing children from falling out of windows," he said in a statement.
Royal Caribbean has denied the claims in the lawsuit and accused Anello of negligence.
Wiegand's parents, Kim and Alan Wiegand, said on "Today" following her death last summer that they hope her death will ensure that a similar accident won't befall another family.
"We obviously blame them for not having a safer situation on the 11th floor of that cruise ship," Kim Wiegand said at the time. "There are a million things that could've been done to make that safer."