Grand Canyon National Park announced on April 1 it would remain closed indefinitely due to the CCP virus pandemic, as COVID-19 cases across the United States rose to at least 215,000 Wednesday.
The National Park Service's (NPS) decision to close the Grand Canyon National Park "until further notice" follows mounting pressure from members of Congress and local officials over public health concerns.
"The health and safety of park visitors, employees, residents, volunteers, and partners at Grand Canyon National Park is the Service's number one priority," the NPS said in a statement.
The Health and Human Services Director and Chief Health Officer for Coconino County sent the NPS a letter of Wednesday and recommended the closure of the popular tourist destination, Interior Secretary David Bernhardt said.
"As soon as we received the letter from the Health and Human Services Director and Chief Health Officer for Coconino County recommending the closure of Grand Canyon National Park, we closed the park," Bernhardt said in a statement.
"The NPS has consistently assessed its park units and made modifications to its operations in accordance with the Centers for Disease Control and Prevention, state and local public health guidance, and the NPS will continue to follow the guidance of public health officials in making determinations about our operations to address this pandemic," a news release from NPS read.
The move also comes after 10 Congress members, in a letter this week, voiced their concerns over keeping the Grand Canyon National Park open.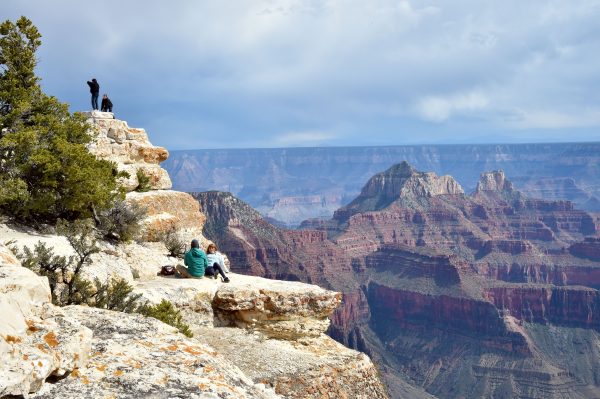 "Why expose both the public and the workforce of the park to the situation of this virus?" House Natural Resources Committee Chairman Raúl Grijalva (D-Ariz.) told The Hill. "You're putting their health in danger and I think it needs to be closed."
The Grand Canyon National Park is the latest major national park to close due to the COVID-19 pandemic, while Yosemite, Yellowstone, and Great Smoky Mountains shut last month, amid fears large crowds could escalate the growing pandemic. It came as CCP virus cases in Coconino County, where the Grand Canyon is located, rose to 85 by Wednesday morning.
A CCP virus case was reported at the Grand Canyon on Tuesday.
In response to news of the closure, the National Parks Conservation Association said it a statement in supported the "sensible" decision as it would "protect the health of local communities, park staff, and visitors at this time."
"While the Grand Canyon is a huge park, in practice many visitors congregate at the same viewpoints, parking lots and trails which increases the likelihood of transmitting coronavirus," Kevin Dahl, the association's senior Arizona program manager, said in a statement.
"However we remain concerned that it took so long to authorize the closure after concerns were first raised by the park managers, local communities, tribal communities, and local emergency services," he added. "The Department of Interior must make it easier for park managers to make these common-sense decisions that can save lives."