The chairman of the Senate Judiciary Committee, Sen. Lindsey Graham (R-S.C.), said he will seek testimony from the FBI and Department of Justice officials who were involved in the investigation into Russian election interference in the wake of an inspector general's report that detailed numerous errors in the Foreign Intelligence Surveillance Act warrant to surveil former Trump aide Carter Page.
Graham sent a letter (pdf) to Attorney General William Barr Friday asking that he make 17 officials available for interviews in front of his panel.
"As you are aware, the committee is continuing to investigate matters related to the Justice Department and the Federal Bureau of Investigation's handling of the Crossfire Hurricane investigation, including the application for, and renewals of, a Foreign Intelligence Surveillance Act [FISA] warrant on Carter Page," he wrote in the letter.
Many of the officials are only identified by their titles, but some were identified, including Bruce Ohr, the Associate Deputy Attorney General and former director of the Organized Crime Drug Enforcement Task Force. President Donald Trump has made references to Ohr on Twitter, alleging he was part of a "scam" and "witch hunt" to undermine his presidency.
His committee will "additionally be directly contacting former Department officials to schedule transcribed interviews," Graham wrote.
It also names Special Agent Stephen Laycock, Special Agent Jennifer Boone, General Counsel of the Federal Bureau of Investigation Dana Boente, and more.
Earlier in the week, Graham told CBS News that he is working to obtain private depositions from former FBI Director James Comey, former FBI Deputy Director Andrew McCabe, former Deputy Attorney General Sally Yates, and former Deputy Attorney General Rod Rosenstein. Current FBI Director Christopher Wray, who wasn't involved in the Page FISA warrants, might also testify, he said.
"I'm going to get to the bottom of the FISA work process because it was an abuse of power of the Department of Justice, the FBI," Graham told CBS. During the interview, he said he "can promise the president and your viewers that I'm going to call witnesses."
The Justice Department also recently found that two of the surveillance warrants were "not valid" and are under review. The FISA court also found that the DOJ also found "there was insufficient predication to establish probable cause to believe that [Carter] Page was acting as an agent of a foreign power."
The Department of Justice's Inspector General Michael Horowitz, in a lengthy report released in December, concluded that at least 17 "significant errors and omissions" were found in the FISA applications to surveil page between 2016 and 2017.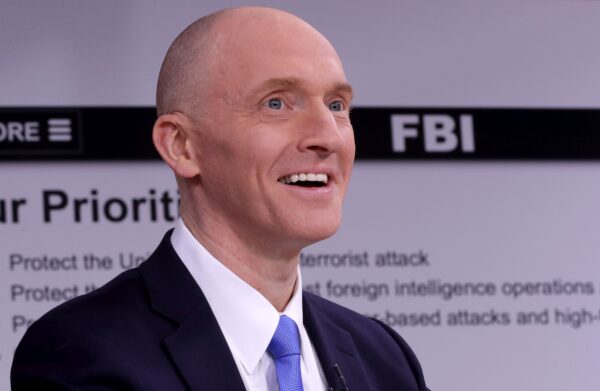 In the same report, Horowitz found the FISA filings used information from an unverified dossier compiled by British ex-spy Christopher Steele, who was hired by opposition research firm Fusion GPS. The firm was hired by Hillary Clinton's campaign and the Democratic National Committee in 2016 via a law firm.
Wray touched on the issue last week in the House, describing the recent findings as "utterly unacceptable" and that his agency has
"accepted … every finding in the inspector general's report, including some that are extremely painful to us as an institution."
Following the FBI chief's testimony, President Trump drew attention to the testimony in a Twitter post by writing Wray "just admitted that the FISA Warrants and [surveillance] of my campaign were illegal" before adding that special counsel Robert Mueller's report and allegations about Russian election interference were "a fixed hoax."
Graham made similar pledges to call the officials who signed off on the FISA warrants in late December about a week after Horowitz's report was published.
"We're going to look long and hard at FISA abuse," he said, adding that "I'm looking at [FBI Director] Christopher Wray to fire somebody at the FBI." He then added that "somebody needs to go to jail, and I'm looking at [U.S. Attorney John Durham] to hold people criminally accountable for the laws they broke."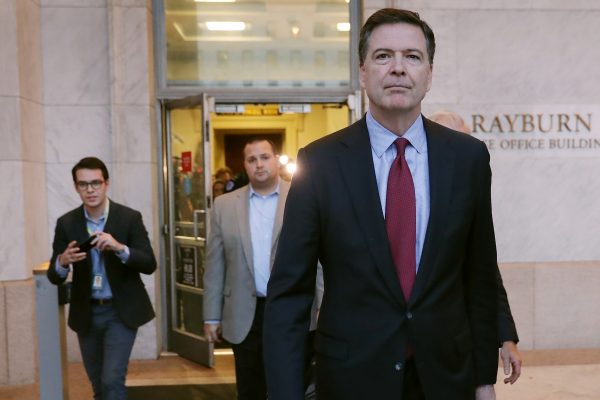 Comey last year told reporters that he was "seven layers" removed from the operation to surveil Page, and before that, he defended the FBI's usage of the FISA courts during the investigation into Trump's campaign. But, in the December interview, he made an about-face when Horowitz published his findings.
"He's right, I was wrong," Comey told Fox News Sunday at the time the FBI's handling of the warrant application before, adding that "I was overconfident as director in our procedures."
Graham's recent comments to CBS come as the DOJ dropped a separate case against McCabe after allegations that he may have lied to investigators.
"Based on the totality of the circumstances and all of the information known to the government at this time," read a letter from U.S. Attorney General Timothy Shea, "we consider this matter closed." Now, according to the officials, "no charges will be brought against him based on the facts underlying the Office of the Inspector General's April 2018 report."