Senate Judiciary Committee Chairman Lindsey Graham (R-S.C.) told reporters Wednesday that he will not issue a subpoena for Attorney General William Barr to testify about the Department of Justice's (DOJ) decision to lower its sentencing recommendation for former Trump associate Roger Stone after prosecutors said he should spend seven to nine years in prison.
"He'll come in as part of oversight, but we're not going to call him based on this," Graham told reporters. His comment came as Senate Minority Leader Chuck Schumer (D-N.Y.) called on the Judiciary Committee to hold an "emergency hearing" over the Justice Department's move. Other Democrats, including Sens. Kamala Harris (D-Calif.) and Dick Durbin (D-Ill.), both called on Barr to testify in front of the committee.
It came after President Donald Trump offered a word of praise for Barr for "taking charge" of the case, adding that it was "was totally out of control and perhaps should not have even been brought," Trump wrote on Twitter Wednesday morning.
Four federal prosecutors on Tuesday night withdrew from the case after the Justice Department withdrew a recommendation that Stone should serve the sentence after he was convicted last year of lying to Congress as well as witness tampering. It was in connection to former special counsel Robert Mueller's investigation into Russian interference during the 2016 election.
The shakeup came after the DOJ on Tuesday issued a revised sentencing memorandum (pdf) that didn't offer any prison term recommendations for Stone. It argued that the prior recommendation of seven to nine years "could be considered excessive and unwarranted."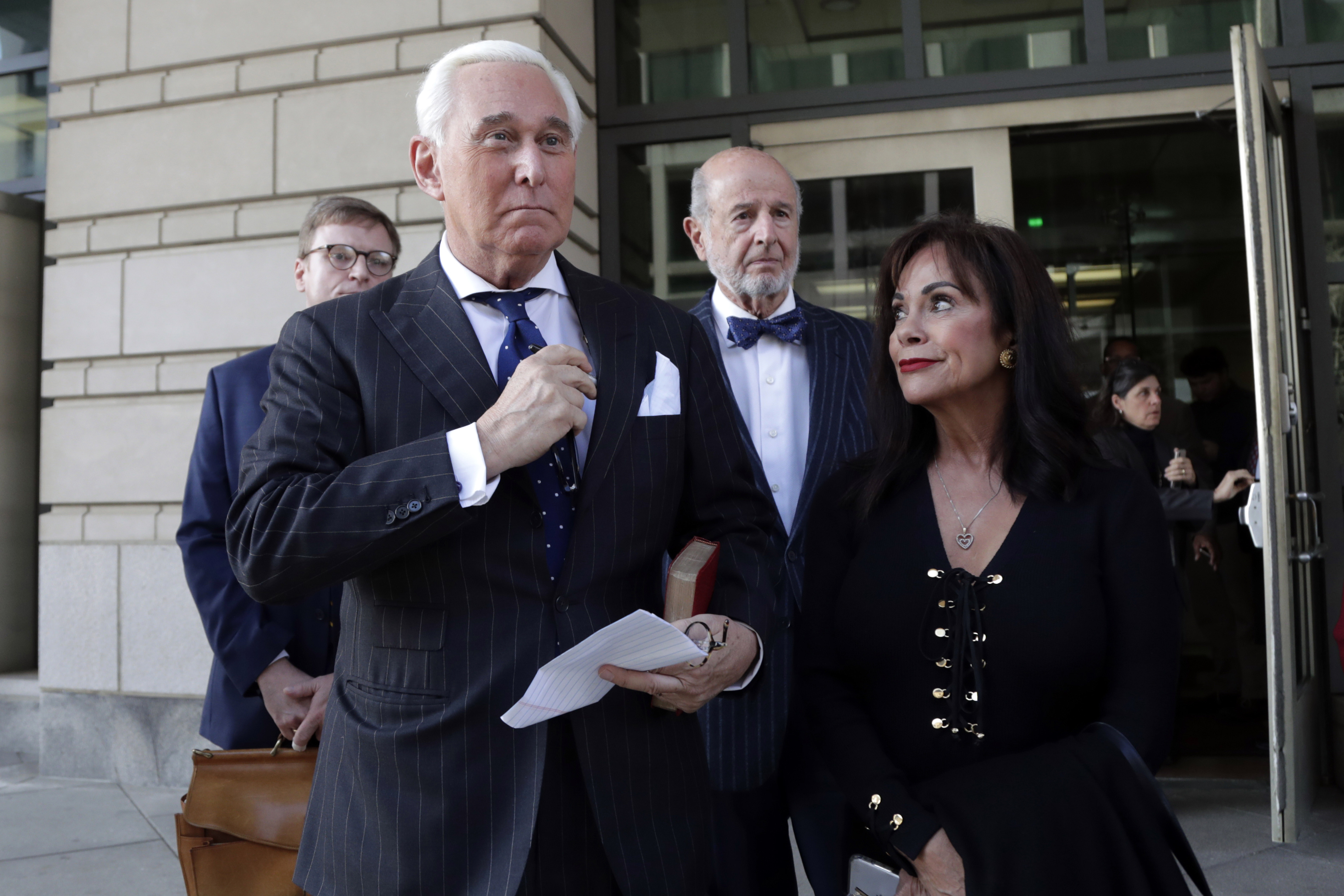 "The government respectfully submits that a sentence of incarceration far less than 87 to 108 months' imprisonment would be reasonable under the circumstances," the department wrote. "The government ultimately defers to the Court as to the specific sentence to be imposed."
Following the latest recommendation and Trump's comments, Barr has not issued a public comment. Trump, meanwhile, said that he didn't play a role in the revised decision when he spoke to reporters on Tuesday.
Democrats in the House and Senate have demanded an investigation into the matter.
"It would be a blatant abuse of power if President Trump has in fact intervened to reverse the recommendations of career prosecutors at the Department of Justice," said Rep. Adam Schiff (D-Calif.), the chairman of the House Intelligence Committee and the lead architect of the impeachment of Trump.  Meanwhile, House Speaker Nancy Pelosi (D-Calif.) wrote on Twitter that it's "outrageous" while adding that the agency "should be investigated."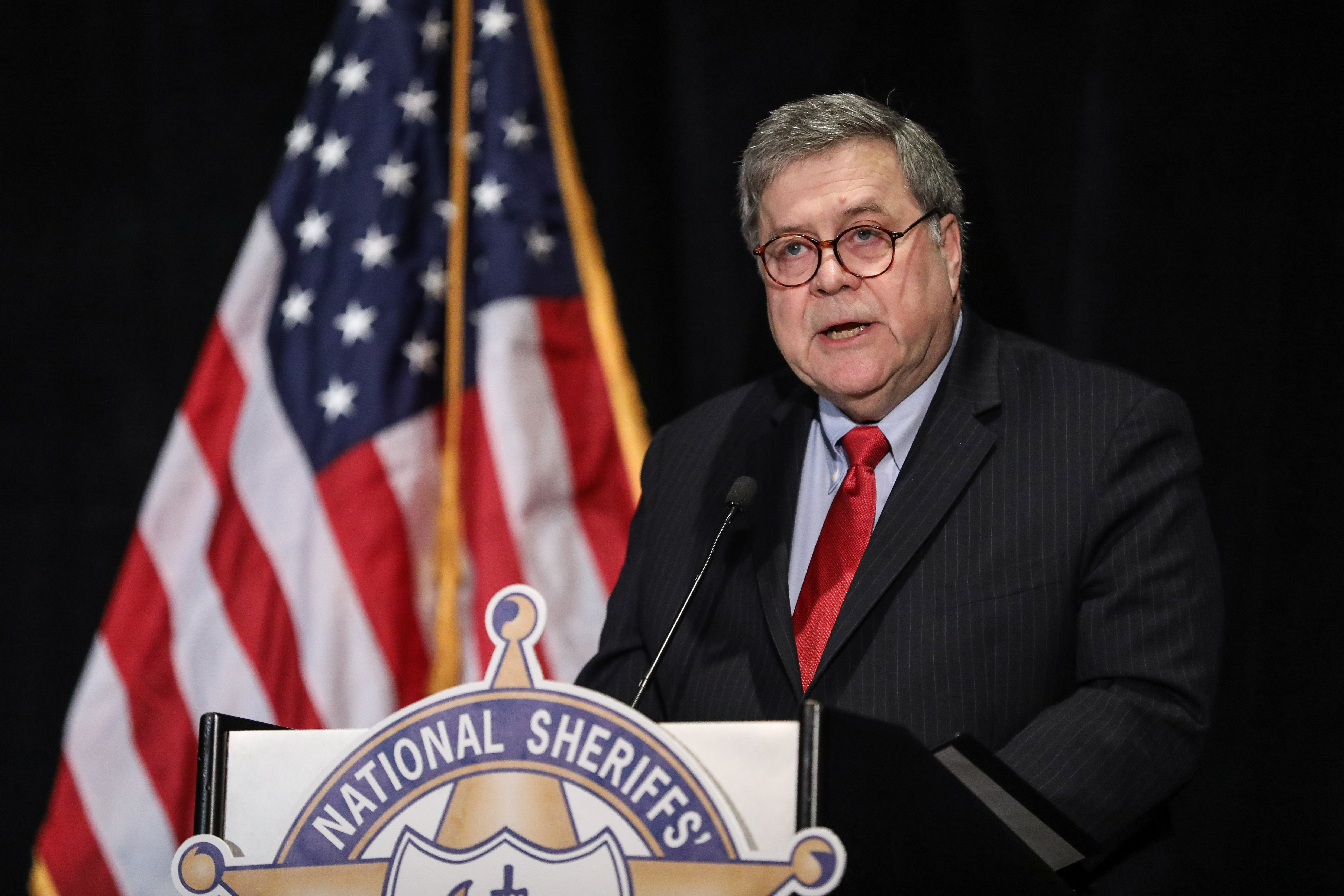 Schumer, after the prosecutors withdrew, called on the inspector general of the Justice Department to investigate the matter. "This situation has all the indicia of improper political interference in a criminal prosecution," Schumer wrote in a letter to DOJ Inspector General Michael Horowitz.
The four prosecutors who withdrew from the case were named as Aaron S.J. Zelinsky, Jonathan Kravis, Adam Jed, and Mike Marando. Zelinsky had worked on Mueller's team during his investigation, which ultimately found then-candidate Trump's campaign did not collude with Russia to gain an edge during the election.
On Tuesday, the president elaborated to reporters that he has "not been involved with it right now" in the Stone case but also faulted the prosecutors. "These are, I guess, the same Mueller people that put everybody through hell and I think it's a disgrace," Trump said.
Stone is slated to be sentenced Feb. 20 by D.C. District Judge Amy Berman Jackson, who was appointed by former President Barack Obama.