Sen. Lindsey Graham (R-S.C.) has requested the State Department to release documents related to contacts between former Vice President Joe Biden, his son Hunter, and Ukraine.
Graham, who is the chairman of the Senate Judiciary Committee, sent a letter (pdf) on Thursday asking the department to hand over documents that would "assist in answering questions regarding allegations that Vice President Biden played a role in the termination of Prosecutor General [Viktor] Shokin in an effort to end the investigation of the company employing his son."
He is asking the department to release call transcripts or summaries and other documents between then-Vice President Biden and then-Ukrainian President Petro Poroshenko weeks leading up to the firing of top prosecutor Shokin who was at the time investigating the head of natural gas company Burisma Holdings.
The South Carolina senator is also asking for documents and communications linked to a 2016 meeting between Devon Archer, a business partner of Hunter Biden, and then-Secretary of State John Kerry.
This comes as President Donald Trump and other Republicans repeatedly raised concerns about Biden's alleged dealings with Ukraine. During the 2018 Council of Foreign Relations Discussion meeting, Biden bragged about successfully forcing Poroshenko in 2016 to fire Ukraine's top prosecutor Viktor Shokin by withholding $1 billion in U.S. aid to the troubled country.
Shokin was in charge of investigating Burisma Holdings' owner Mykola Zlochevsky at the time that Biden's son, Hunter Biden, held a lucrative board position in the company.
The Hill reported in April that U.S. banking records indicated Hunter's U.S.-based firm, Rosemont Seneca Partners LLC, received regular transfers from Burisma from spring 2014 through fall 2015, typically amounting to more than $166,000 a month. The period in question is when Joe Biden was the U.S. official dealing with Ukraine.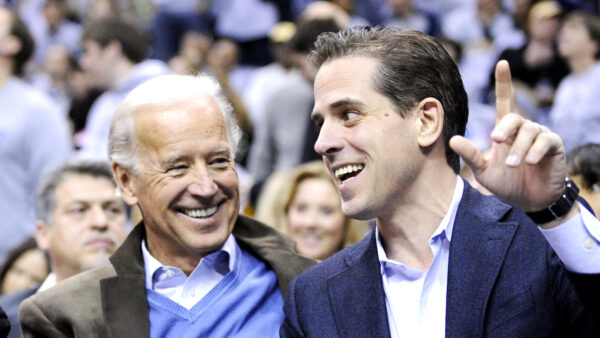 Joe Biden has repeatedly denied any wrongdoing regarding his dealings with Ukraine.
In an interview with Fox News' Sean Hannity on Wednesday, Graham said he wanted to know "if there's any transcript or readouts of the phone calls between the vice president and the president of the Ukraine in February after the raid on the gas company president's house.
"After this raid, Hunter Biden kicks in. Hunter Biden's business partner meets with [then-Secretary of State] John Kerry, and Vice President Biden on three occasions makes a phone call to the president of Ukraine and goes over there in March and they fire the guy, and this is the same man that the ambassador wanted to be investigated in 2015," Graham said.
He also said he found it "odd" that instead of praising Shokin for going after Zlochevsky, who was described as the "dirtiest guy in the Ukraine" by the then-U.S. ambassador to Ukraine, Shokin was instead fired from his role.
"Did it have anything to do with the fact that Hunter Biden was on his board?" Graham asked.
Trump's efforts to get Ukraine to look into the Bidens regarding their dealings in the country are at the center of the Democrat-run impeachment inquiry. During a call with Ukrainian President Volodymyr Zelensky on July 25, Trump asked Zelensky to look into Crowdstrike, a firm that investigated a breach into the Democratic National Committee's computer systems, and allegations of corruption by Joe Biden.
House Democrats have accused the president of leveraging his office and withholding U.S. aid to Ukraine to obtain "dirt" on a political opponent in an attempt to boost his reelection chances. But Trump has defended his request for Ukraine's assistance to look into Biden's dealings, saying that it was intended to investigate the alleged corruption.
U.S. Ambassador to the European Union Gordon Sondland also testified under oath in the impeachment hearing on Nov. 20 that Trump had explicitly told him something to the effect of, "I want nothing. I want nothing. I want no quid pro quo," in reference to why he was withholding aid. "Tell Zelensky to do the right thing," Sondland said of his direct conversation with the president. He added that any understanding that the president wanted something in return for U.S. aid was a presumption.
A transcript of the July 25 call, released by the White House, also showed no apparent pressure or quid pro quo by Trump on the Zelensky call.
This is not the first time senators have demanded documents involving Hunter Biden and Burisma. Earlier this month, Sens. Ron Johnson (R-Wis.) and Chuck Grassley (R-Iowa) sent a letter to Secretary of State Mike Pompeo seeking such documents (pdf).
Tom Ozimek contributed to this report.