Sens. Lindsey Graham (R-S.C.) and Thom Tillis (R-N.C.) on Saturday signaled support for President Donald Trump and Senate Majority Leader Mitch McConnell (R-Ky.) in their calls to fill the Supreme Court vacancy that has arisen due to Justice Ruth Bader Ginsburg's death.
Graham on Saturday shared a tweet from Trump, in which the president said Republicans have the obligation to fill the vacant seat "without delay," with the South Carolina senator adding his own message, "I fully understand where President @realDonaldTrump is coming from." Graham said earlier, in remarks in an interview cited by The Hill, that the Senate would work to confirm a nominee this year if a vacancy arises, arguing that the circumstances are now different from 2016, when Republicans blocked then-President Barack Obama's nomination of Merrick Garland.
"Well, Merrick Garland was a different situation. You had the president of one party nominating, and you had the Senate in the hands of the other party. A situation where you've got them both would be different. I don't want to speculate, but I think appointing judges is a high priority for me in 2020," Graham said in an interview on "Full Court Press with Greta Van Susteren," scheduled to air Sunday.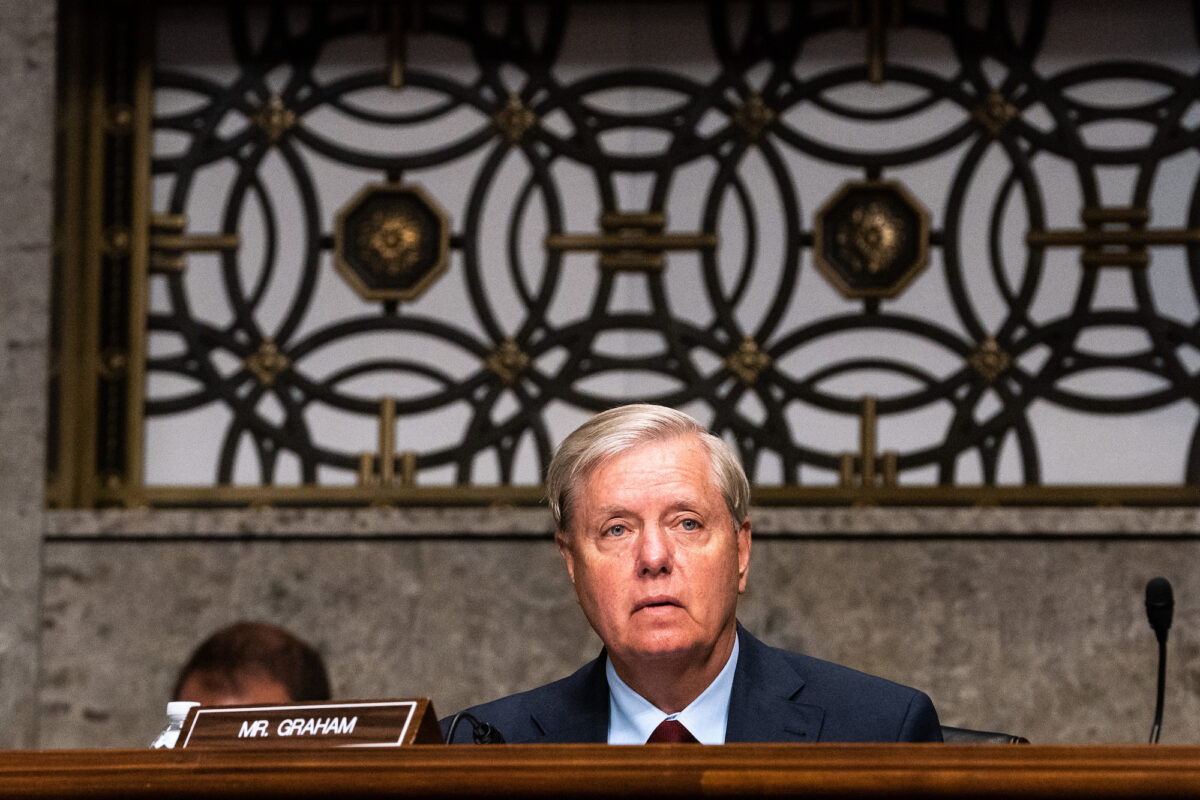 Tillis, in expressing his support to proceed with the nomination, elaborated on the difference in circumstances between 2016 and the present day in a statement on Saturday.
"Four years ago, a Supreme Court vacancy arose under divided government and a lame-duck president as Americans were choosing his successor. Today, however, President Trump is again facing voters at the ballot box and North Carolinians will ultimately render their judgment on his presidency and how he chooses to fill the vacancy," he wrote.
"There is a clear choice on the future of the Supreme Court between the well-qualified and conservative jurist President Trump will nominate and I will support, and the liberal activist Joe Biden will nominate and Cal Cunningham will support, who will legislate radical, left-wing policies from the bench," he added, referring to former state Sen. Cal Cunningham (D), his opponent in a contest for a Senate seat in November.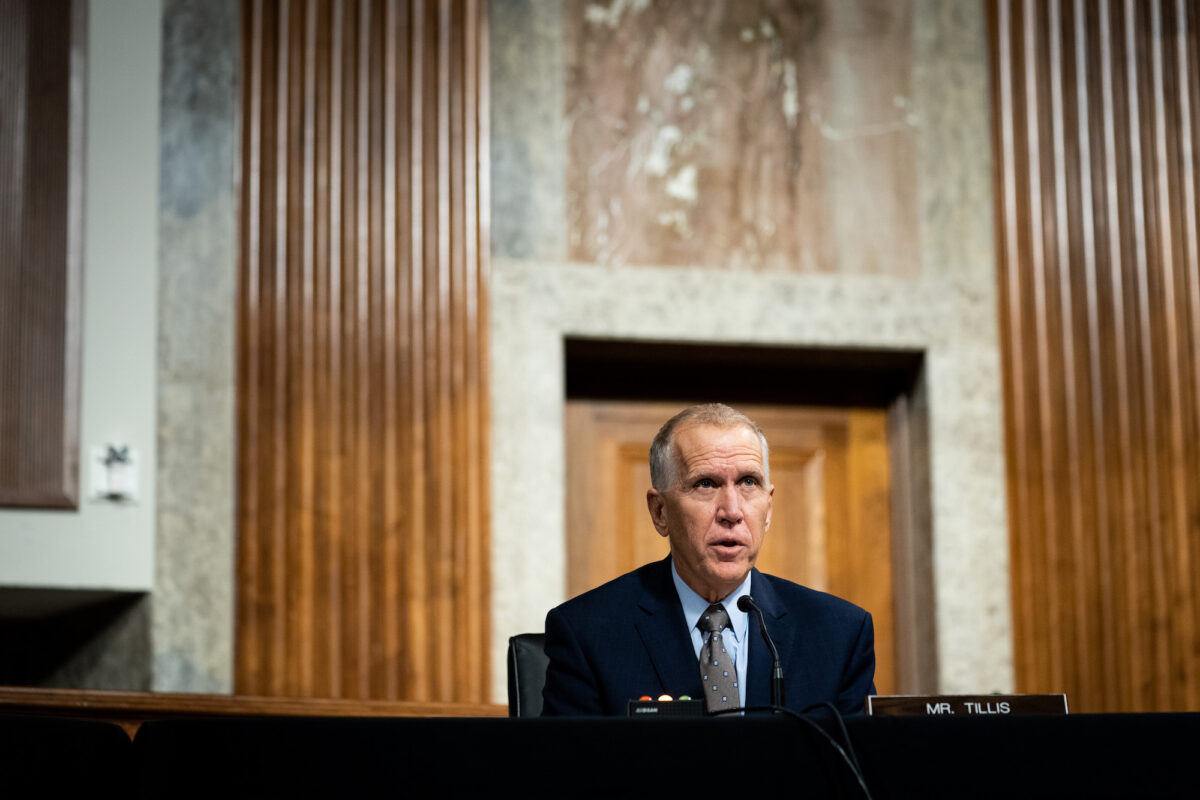 Tillis' reference to "radical, left-wing policies from the bench" echo remarks Trump made when announcing his list of potential Supreme Court nominee picks. Trump said on Sept. 9 that there is a "growing radical-left movement" in America, warning that if judges sympathetic with its objectives sit on the highest court, this would "fundamentally transform" the face of the nation.
"Unfortunately, there is a growing radical-left movement that rejects the principle of equal treatment under law. If this extreme movement is granted a majority on the Supreme Court, it will fundamentally transform America without a single vote of Congress," the president said.
The reasoning outlined by Graham and Tillis in their drawing a distinction between Republican actions in 2016 to block Garland's nomination reinforced remarks McConnell made in a letter to members of the GOP caucus, in which the Kentucky senator urged Republican colleagues who may be hesitant about voting on a replacement in an election year to avoid prematurely committing to a position, telling them "to be cautious and keep your powder dry until we return to Washington."
In a letter obtained by CBS reporter Alan He and several other outlets, McConnell challenged the notion that Senate Republicans set a rule in 2016 that the Senate would not fill a vacant seat in a presidential election year.
"That is not true," McConnell said, explaining that, in 2016, Senate Republicans followed a rule that said Supreme Court vacancies that arise in presidential election years should not be filled when the presidency and the Senate majority are held by parties on the opposite side of the aisle.
Democrats have argued that because McConnell blocked Obama's nominee in 2016, the GOP should not move to replace Ginsburg before the Nov. 3 election.
McConnell at the time said he was adhering to the so-called Biden rule, referring to former Sen. Joe Biden (D-Del.), who is now the Democratic presidential nominee. Biden in 1992 argued that President George H. W. Bush shouldn't nominate someone to fill a Supreme Court vacancy if one arose because of the upcoming presidential election. McConnell said Friday that this situation is different, because Republicans hold both the Senate and the presidency, while each party held one in 2016.
"In the last midterm election before Justice [Antonin] Scalia's death in 2016, Americans elected a Republican Senate majority because we pledged to check and balance the last days of a lame-duck president's second term. We kept our promise. Since the 1880s, no Senate has confirmed an opposite-party president's Supreme Court nominee in a presidential election year," he said. In his message to GOP colleagues, McConnell reinforced this position.
In a statement Friday, McConnell said, "Americans reelected our majority in 2016 and expanded it in 2018 because we pledged to work with President Trump and support his agenda, particularly his outstanding appointments to the federal judiciary. Once again, we will keep our promise," adding, "President Trump's nominee will receive a vote on the floor of the United States Senate."
Ginsburg died at age 87 on Friday at her home in Washington.
Zachary Stieber contributed to this report.