You may be familiar with the English-language proverb, "Necessity is the mother of invention"—meaning, difficult situations inspire ingenious solutions.
Well, that's exactly what happened in the case of Joshua Lombardo-Bottema, CEO and Founder of GoWrench Auto.
One day, when his calendar resembled a confusing display of multiple and disparate entries and deadlines, his car would not start. At his home. Before his hectic day could even begin to unfold. He made a quick, purposeful call to his regular mechanic at that time. Would he consider coming out to him, to check out his vehicle? A simple enough request. Made with the view to getting his life back in order post haste so he could attack the aforementioned schedule of madness. Fortunately for him, his polite request was met with derision and laughter—"I don't do house calls, buddy!"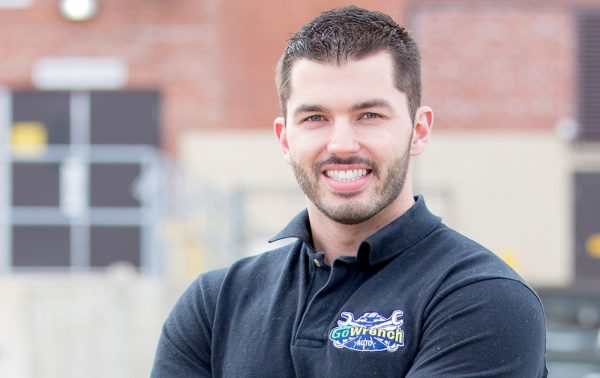 Calling it an almost caricature-like lightbulb moment, the entrepreneur recognised that this was a defining moment. He spoke with friends and associates, researched the heck out of it, and soon concluded that an at-home, mobile mechanic service was not available in Canada.
Being a cautious businessperson, while thinking the idea of global domination in this heretofore neglected market segment was appealing, off the bat, it was not practical.
First things first, it was obvious from his research that mechanics, right or wrong, were often vilified—a visit to a mechanic could be as painful, metaphorically, as a visit to the dentist. There was a lack of transparency. Lack of convenience. A fear of being taken advantage. And, lack of trust.
Figuring he could even be his first client, he developed a service built around convenience and integrity, one which he would have no problem networking the idea to his extensive contact list.
Auto Repair by Licensed, Insured Professional Technicians
And so, out of sheer necessity, GoWrench Auto was born. Auto repair at home—or at work—by licensed, insured professional technicians.
It all started cautiously and deliberately with simple service—oil changes, tire swaps, and even detailing. All to test the appetite of customers within his own immediate trading area—Hamilton. No more back and forth to a dealership or a mechanic's place of business. Everything could and would be addressed up front and would be scheduled when it was convenient for the client—not the shop.
"All tech's who work with us are certified and licensed. We even put them through a rigorous vetting process to ensure that they have the required skills professionally and that their personality is conducive to being a frontline worker—regardless of the conditions—weather, or otherwise. Today, the range of services available has expanded considerably to cover about 80 percent of work that might ordinarily be conducted in a distant place of business.
All a customer need do is either access the website, get a quote (if you know what the issue might be), and even schedule an appointment. Or call 1-855-462-9681.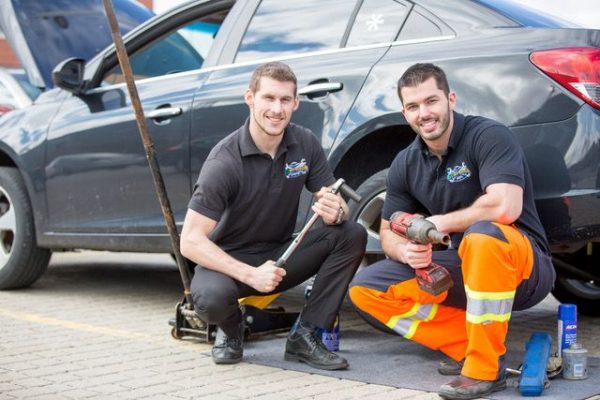 A licensed and certified mechanic arriving at your agreed to destination in a branded truck and dressed in branded attire, can immediately be identified as an agent for GoWrench Auto. From there, the GoWrench individual will review your work order and advise what steps they will take to address and alleviate your vehicle's issues. In the event you are uncertain what the problem might be, the tech will run a simple yet comprehensive electronic diagnostic check. This either confirms the issue or identifies the problem.
The same tech, once authorized, prepares the work site—your driveway, garage, or work parking spot—and lays down a protective covering. When they leave, regardless of what was done to your auto, there will be no tell-tale evidence scattered around the work area.
All Work Completed in a Timely Manner
While most work may be completed in a timely manner, there are some which might not—"We learn to expect the unexpected," stated Joshua. The biggest constraint on work scheduled is based upon having a contract completed to the customer's satisfaction by the end of the day. "No engine rebuilds at the end of a driveway!" Having said that, if there is a large project booked and the anticipation for completion is greater than the aforementioned limit, GoWrench Auto can and will arrange for the work to be handled with a partner mechanic's place of business with minimal inconvenience to the customer.
Auto repairs in a traditional environment can often be a major expense. Recognizing this, GoWrench has built a model which satisfies customers from the mechanical side, but also the financial aspect. As a customer, prepare to be offered a 12 month, 20,000 kilometre warranty—and even save 10 percent to 30 percent off posted shop prices.
With over 5,000 customers served to date, GoWrench is a business model whose time appears to have arrived. Recently their office moved to downtown Toronto and has expanded to 45 cities in Ontario and British Columbia, including most of the Greater Toronto and Greater Vancouver areas.
With the timely receipt of fresh funding, expect this mobile service to gain traction as they expand across the country in cities where there is a demand for the GoWrench Auto brand of personal automotive service.
David Taylor is an independent automotive lifestyle writer, producer, and editor based in Barrie, Ontario who is fascinated by innovation and technology which enhance the overall driving experience. He's also a member of the Automobile Journalists Association of Canada (AJAC) and is Co-Chair and a Director of that organization's Canadian Car of the Year Award (CCOTY). Follow him on Twitter @Omemeeozzie or on Instagram @hugoscaroftheweek.