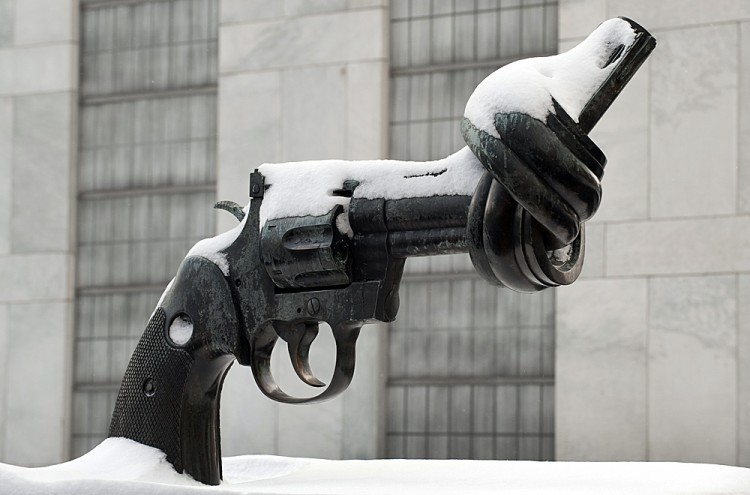 NEW YORK—Gov. Andrew Cuomo announced a $2 million initiative on Saturday to create community-specific, anti-gun violence strategies with a targeted ad campaign, toll-free tip line, and intervention programs.
"Although the crime rate in New York state has dropped 60 percent, making it the safest large state in the country, we must do all we can to stop the violence and make sure our residents are protected and our streets are safe," Cuomo said.
Half of the initiative funds will be granted to communities most affected by gun violence—Newburgh, Albany, Schenectady, Brownsville, the Bronx, and Manhattan—to create strategies with the help of prominent academics to implement them.
The governor had previously awarded SNUG (which gets its name from the word "guns" backward) with funds and found that the "violence interrupters," or peers and often ex-offenders who try to mediate potential disputes, have been successful in lowering violence. Similar community-based programs will continue to be funded and SNUG program managers will be submitting their results by the end of the fiscal year.
A toll-free gun tip hotline is also being launched, where individuals can call 1-855-GUNS-NYS to provide information on illegal guns.