The National Governors Association on Monday called on President Donald Trump to extend funding for National Guard operations in response to and recovery from the CCP (Chinese Communist Party) virus.
"While we appreciate the Administration's support over the past few months, short-term extensions and last-minute authorizations are adversely impacting and disrupting state plans and operations," the group said in a statement.
The current extension to Title 32 will expire on Aug. 21 but governors want Trump to act sooner rather than later.
"Duty status cannot be changed on a dime. Over the weekend, states and territories were already forced to start the transition process for guard members to ensure compliance with required quarantine policy. Likewise, states and territories will begin the paperwork and training of new guard members in state active duty starting today," the group said.
"Any further delay will make a challenging situation more challenging."
The title in question says the federal government can provide financial assistance to states to support activities carried out by the National Guard.
The National Governors Association, or NGA, describes itself as "the voice of the leaders of 55 states, territories, and commonwealths." It's headed by Democrat New York Gov. Andrew Cuomo and Republican Maryland Gov. Larry Hogan.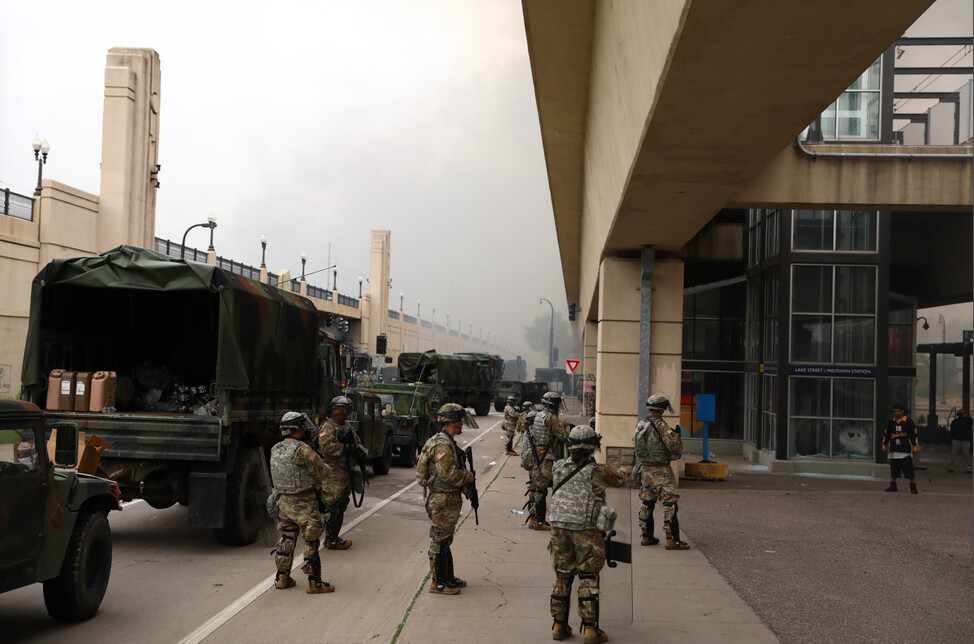 The White House didn't immediately respond to a request for a response to the NGA's request.
Trump in June authorized an extension of 100 percent federal cost share for states' and territories' use of National Guard forces through late August.
Forty-two governors and other leaders signed a letter to Trump in May urging him to extend funding for the National Guard.
Guardsmen were going to be used in supporting operations including testing, distribution of masks and other personal protective equipment, and augmentation of staff at nursing homes, they wrote.
Washington Gov. Jay Inslee, a Democrat, took to Twitter over the weekend to say he and other governors aren't getting what they need from the Trump administration.
"Today, our @NationalGuard begins transitioning to state status because he refuses to extend their federal mission," he said.
Funding is necessary "likely until a vaccine is available," the NGA said. A CCP virus vaccine is expected to be available in December or early next year.