Government Shutdown Cost? $24 Billion, Says Standard & Poors
October 18, 2013 2:29 pm Last Updated: July 18, 2015 5:18 pm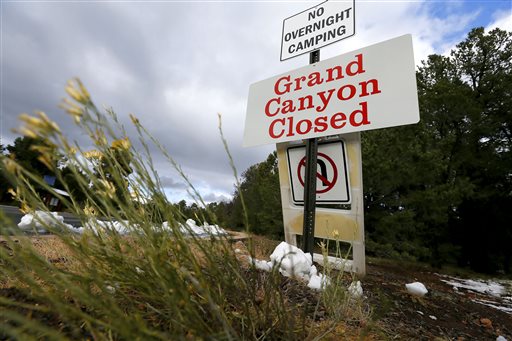 The government shutdown cost $24 billion, according to the rating agency Standard & Poors.
Economists at the agency estimate the total loss of the U.S. economy due to the shutdown at $16 billion, and, as a result, the U.S. economy will grow 2.4 percent in the fourth quarter, as opposed to the projected 3 percent growth rate.
"Because it's happening all at once, so quick, so fast, unplanned; it's going to hurt," Beth Ann Bovino, U.S. chief economist at S&P, told CNN. "We can absorb it, but it still hurts."
Time Magazine calculated the following breakdown in some of the economic cost:
About $3.1 billion in lost government services, according to the research firm IHS
$152 million per day in lost travel spending, according to the U.S. Travel Association
$76 million per day lost because of National Parks being shut down, according to the National Park Service
$217 million per day in lost federal and contractor wages in the Washington D.C. metropolitan area alone
"The exact impact on the rest of the economy will be hard to measure until delayed economic data are released," IHS economists Doug Handler and Paul Edelstein said in a research note.
"The bottom line is the government shutdown has hurt the U.S. economy," Standard & Poor's said in its statement.