The Democratic National Committee (DNC) had about $8.6 million cash on hand and operated with a debt of $7 million in October, according to a report from the Federal Election Commission (FEC) on Nov. 20.
The report was released as the fifth Democratic presidential primary debate was held in Atlanta, Georgia.
The DNC saw a small increase in on-hand cash for the month of October, but the total "debts and obligations owed by the committee" for October was about $7,048,710.14, the FEC report noted. There were $0.00 in "debts and obligations owed to the committee," it said.
DNC drops its October FEC report in middle of the debate: $8.7m on hand, $7m in debt. https://t.co/VUUBeNl9cP

— Reid Wilson (@PoliticsReid) November 21, 2019
The DNC's fundraising numbers come less than one year away from the 2020 presidential election. According to reports, the Republican National Committee (RNC) raised about three times as much money as the DNC in October while President Donald Trump's reelection campaign has posted records.
Earlier this week, the RNC told the Washington Examiner that the $25.3 million raised in October is nearly triple what was raised in October 2017, and it is the most money on hand since 2012.  With the Trump reelection campaign included, about nearly $400 million has been raised.
The RNC, meanwhile, has about $61 million on hand during the latest round of October donations.
RNC Chairwoman Ronna McDaniel credited support for Trump and a GOP impeachment backlash.
"While Democrats are focused on their sham impeachment charade, Republicans had another record-breaking fundraising month in October—the best off-cycle October in our party's history," said McDaniel. "When you look beyond the Beltway, it's clear that the American people are sick and tired of the Democrats' baseless investigations. In 2020, voters will choose results over the Democrats' polarizing political rhetoric, and the RNC is in the strongest position possible to reelect President Trump and Republicans up-and-down the ballot," she added.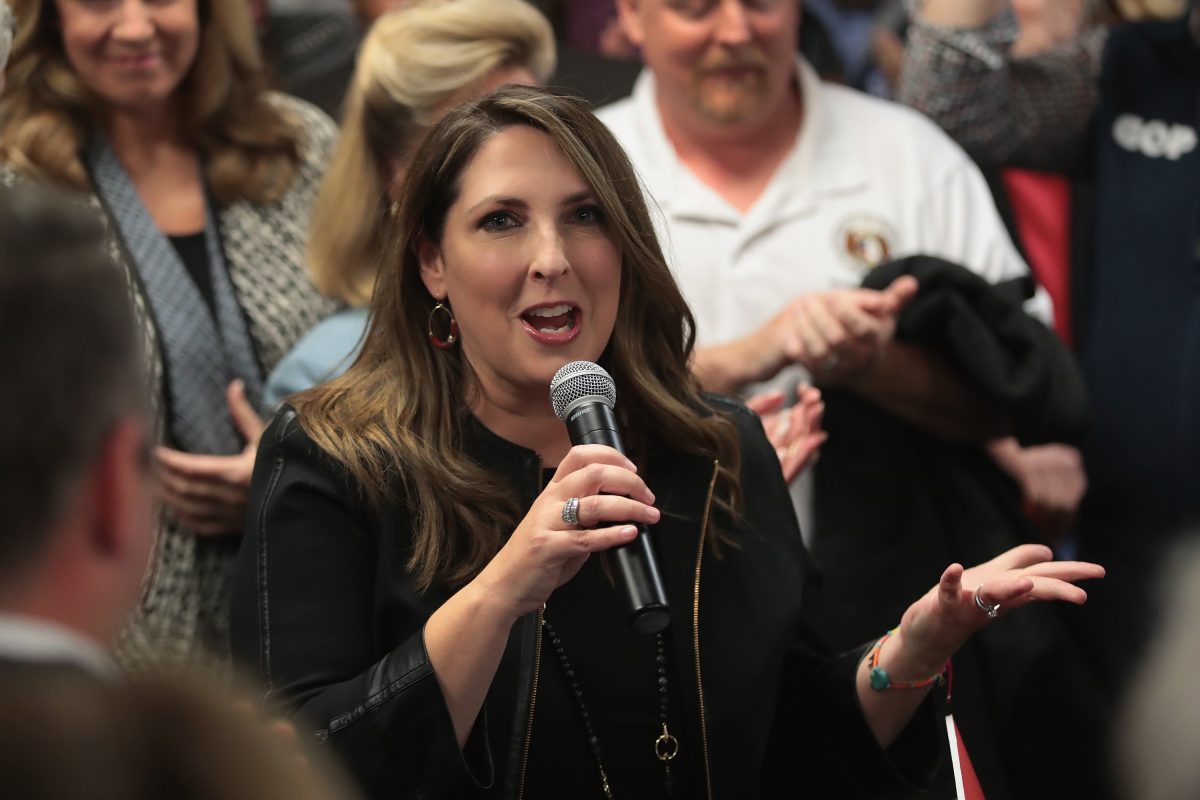 The relatively poor DNC fundraising has been noted by Obama senior adviser Dan Pfeiffer, who last month warned on Twitter that the numbers should be a "giant wake up call" for Democrats.
"Trump is going to have more resources to deploy earlier and more aggressively than any candidate in history," he wrote.
In August, the RNC posted $23.5 million and had around $53.8 million in cash on hand, Fox News reported. The RNC also raised $26.2 million in September, Politico reported.