The UK government is pressing ahead with plans to make vaccination passports mandatory in English nightclubs from the autumn.
There had been speculation, amidst pressure from politicians and the industry, that the government would drop the plans.
But on Tuesday the prime minister's official spokesman said the government's plans remained in place.
"We set out broadly our intention to require our vaccination for nightclubs and some other settings and we'll be coming forward in the coming weeks with details for that," he said.
The plans were first announced by vaccines minister Nadhim Zahawi back in July, who said that a negative COVID-19 test would soon "no longer be sufficient."
The only current government mandates around vaccination status are more stringent quarantine rules for unvaccinated travellers returning from certain countries. From Nov. 11, however, care home workers will need to provide proof of double vaccination or face the sack.
The nightclub vaccine certificates would come into force before that, in September.
Sir Ed Davey, leader of the Liberal Democrats, said his party would oppose the scheme, while Labour previously called it "costly, open to fraud, and … impractical."
"As predicted the Government has reheated their Covid ID card scheme," Davey wrote on Twitter.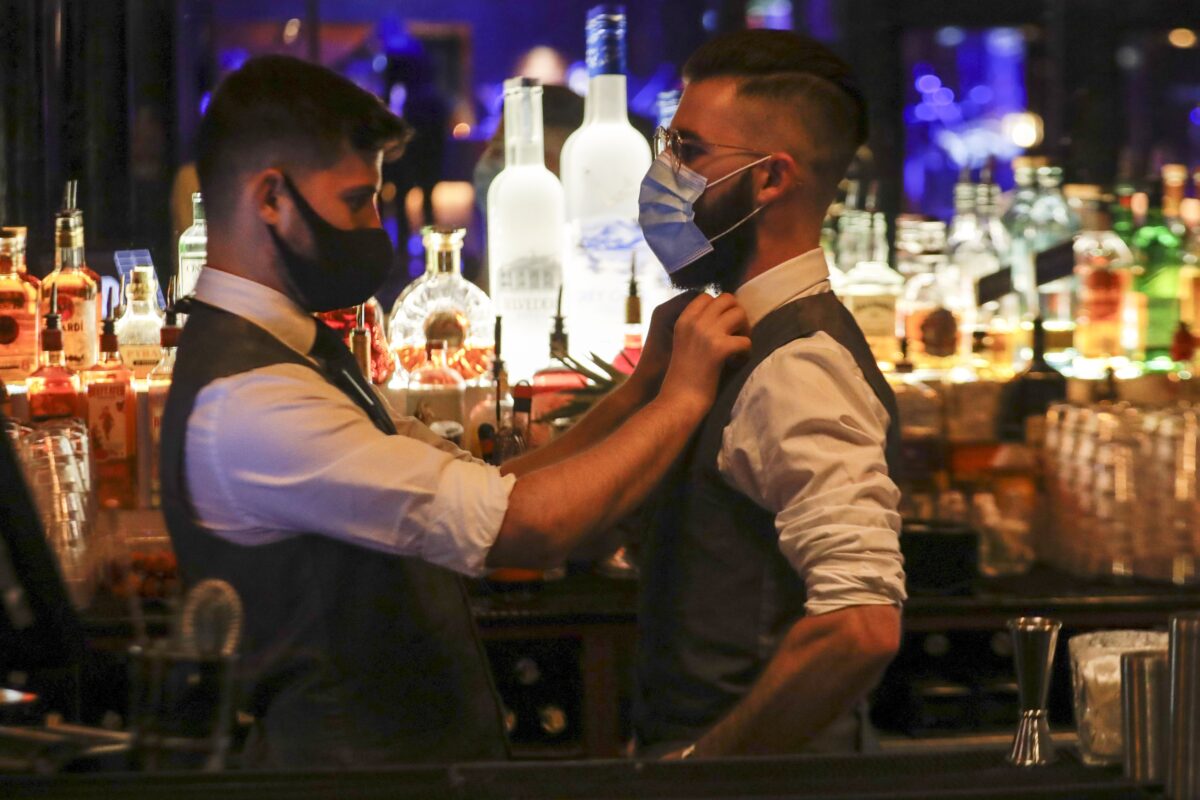 Sacha Lord, the nightlive industry adviser to Greater Manchester said that the passports would cause "enormous disruption" to an industry he said was already struggling.
"It will not only encourage a surge of indoor house parties, arguably less safe in terms of security and monitoring alcohol consumption," he told Business Live, "but the current guidance is extremely open ended as to which operators will be required to enforce checks.
"Why should an open-plan nightclub with outdoor terrace, for example, be classed as any less safe than an enclosed 1,000-person office, and where the current wording states 'large gatherings,' does this include weddings, churches, or even Parliament?"
It is not clear if Labour's criticism of the scheme would translate into whipping members into voting against it.
If so, the government could struggle to muster enough votes, with 43 Conservative MPs having previously signed a declaration opposing vaccine passports.
Appetite among lawmakers for such passports may have waned yet further during the summer parliamentary recess, as dire predictions of a virus surge failed to materialise and as more data emerged on the limitations of vaccines in blocking infection.
Studies suggest that double-vaccinated individuals are about three times less likely to catch the Delta variant. However, they are no less likely to pass it on to others once infected.
A study published today suggests that 85 percent of people aged 16–24 in England have antibodies against the virus, from either vaccines or natural immunity.
The government has been accused of dangling the prospect of vaccine certificates to nudge more young people into having the vaccine against the CCP (Chinese Communist Party) virus.
However, a study by the London School of Hygiene and Tropical Medicine suggests this carrot-and-stick rationale may not hold true.
Among those who have currently received only one dose of the vaccine, almost 90 percent said that they would not be more or less likely to take the second dose if the passport scheme was introduced.
Of the remainder who said that the scheme would change their minds, however, two thirds said it would make them less likely to have a second jab.
The study's lead author told The Guardian that these percentages become significant when scaled up to the whole population.
PA contributed to this report.