The U.S. government has officially begun a partial shutdown after the House and Senate failed to reach an agreement on a government spending Bill before the deadline of 12:01 a.m. on Dec. 22.
The Senate adjourned without passing the government funding package, which would have prevented funding from running out for almost a quarter of government entities at midnight that same day. The package also includes nearly $8 billion in disaster relief funding for areas affected by the year's devastating coastal hurricanes and wildfires in California, and $5 billion to construct a wall between the U.S. and Mexico border.
Vice President Mike Pence and other White House officials were on Capitol Hill late Friday trying to broker a compromise as President Donald Trump pushes for $5 billion in border wall funding, a proposal Democrats staunchly oppose.
The Senate vote was repeatedly postponed as senators returned to Washington from their holiday to cast their vote. After a five-hour delay, Pence cast a tie-breaking vote that kick-started negotiations that senators had hoped to provide a resolution.
"What this does is push this ahead to a negotiation," Sen. Bob Corker (R-Tenn.) told The Associated Press, adding it was "the best we can do to keep from shutting down government—or if it does shut down, shutting down very briefly."
Majority Leader McConnell and Minority Leader Schumer agreed today that no votes will come to the Senate floor that President Trump and House and Senate leaders have not all agreed to in advance. Now Republicans and Democrats both own the success or failure to fund government.

— Senator Bob Corker (@SenBobCorker) December 22, 2018
Rep. Steny Hoyer (D-Md.) said top leaders are talking and agreed that any government disruption could be short.
Pence met with Senate Minority Leader Chuck Schumer (D-N.Y.) who indicated other offers to keep the government running with existing levels of border security funds remain on the table.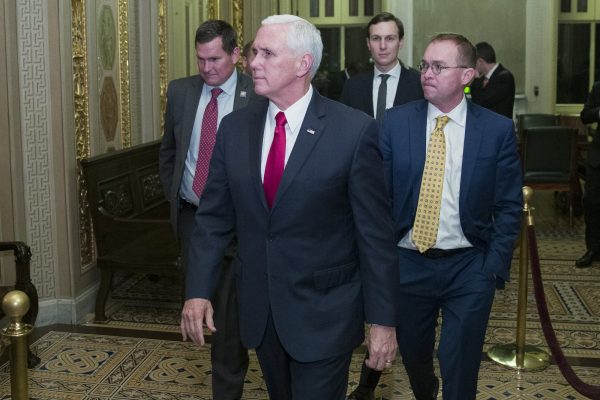 Congress is planning to be back in session Saturday at noon and lawmakers have been informed they will receive 24-hours' notice to return to the capitol, Washington.
OUR GREAT COUNTRY MUST HAVE BORDER SECURITY! pic.twitter.com/ZGcYygMf3a

— Donald J. Trump (@realDonaldTrump) December 22, 2018
"We're going to have a shutdown," Trump said via video message on Twitter less than three hours from the deadline. "There's nothing we can do about that because we need the Democrats to give us their votes."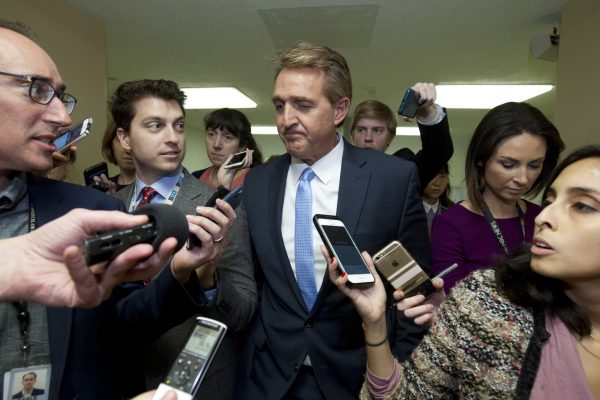 White House budget chief Mick Mulvaney has instructed agencies to "execute plans for an orderly shutdown" when government funding lapses at midnight.
Nine of 15 Cabinet-level departments and dozens of agencies will temporarily lose funding, including the departments of homeland security, transportation, interior, agriculture, state, and justice, as well as national parks and forests.
Many agencies, including the Pentagon and departments of veterans affairs and health and human services, are funded for the year and would continue to operate as usual even if the funding lapses in the case of a push-back in the Senate. The U.S. Postal Service, busy delivering packages for the holiday season, would also be unaffected by any government shutdown since it is an independent agency.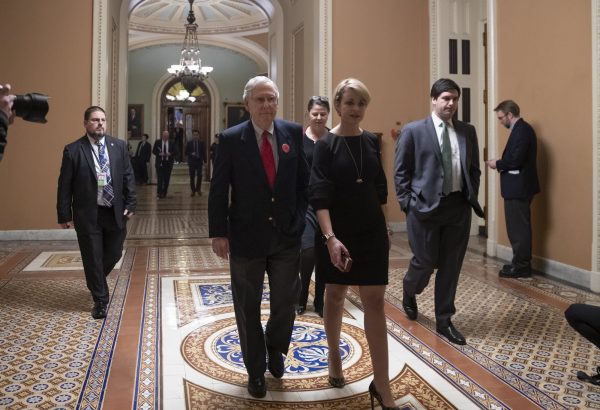 The White House previously confirmed that President Donald Trump will not travel to Florida this Christmas if the government shuts down.
Both the House and Senate packages would extend government funding through Feb. 8, all but guaranteeing another standoff once Democrats take control of the House in the New Year.
The Trump administration hopes the shutdown will only be temporary and not last long. Mulvaney said in a memo to government executives he is "hopeful that this lapse in appropriations will be of short duration." Employees should report to work when scheduled to "undertake orderly shutdown activities," he added.
"There are a lot of us who want to avoid a shutdown," Sen. Pat Roberts (R-Kan.) told The Associated Press.
The Associated Press contributed to this report.