Three Austrian physicians. The co-founder of an international aid organization. A career ambassador. The wife and children of a Slovak legislator. A Nigerian-born Canadian college professor, author, and satirist.
They were all among the 157 people from 35 countries who died Sunday morning when an Ethiopian Airlines Boeing 737 MAX 8 jetliner crashed shortly after takeoff from Addis Ababa en route to Nairobi, Kenya. Here are some of their stories.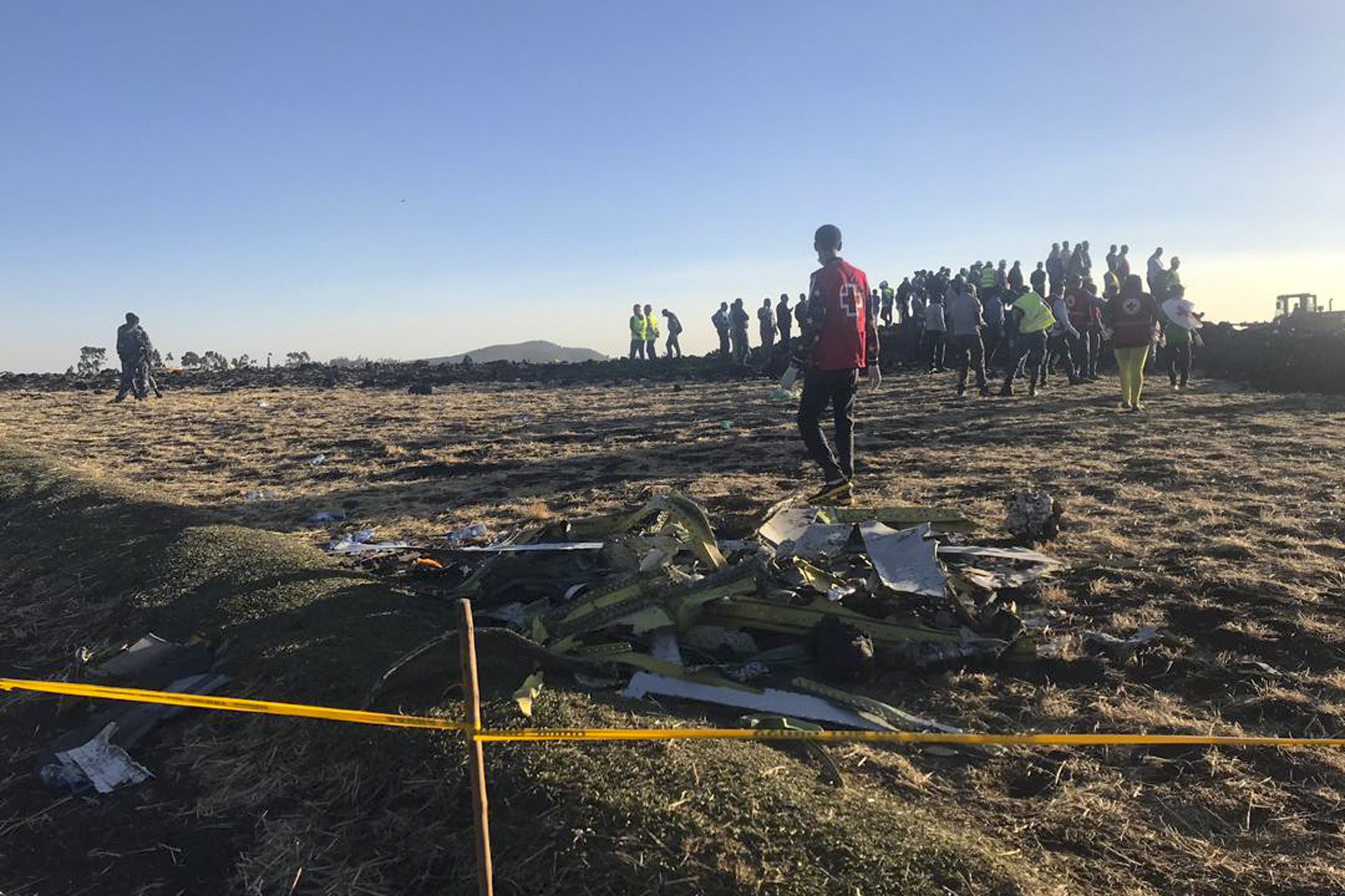 Kenya: 32 victims
— Hussein Swaleh, the former secretary general of the Football Kenya Federation, was named as being among the dead by Sofapaka Football Club.
He was due to return home on the flight after working as the match commissioner in an African Champions League game in Egypt on Friday.
— Cedric Asiavugwa, a law student at Georgetown University in Washington, D.C., was on his way to Nairobi after the death of his fiancee's mother, the university said in a statement.
Asiavugwa, who was in his third year at the law school, was born and raised in Mombasa, Kenya. Before he came to Georgetown, he worked with groups helping refugees in Zimbabwe, Kenya, Uganda and Tanzania, the university said.
At Georgetown, Asiavugwa studied international business and economic law.
The university said Asiavugwa's family and friends "remembered him as a kind, compassionate and gentle soul, known for his beautifully warm and infectious smile."
Canada: 18 victims
—Pius Adesanmi, a Nigerian professor with Carleton University in Ottawa, Canada, was on his way to a meeting of the African Union's Economic, Social and Cultural Council in Nairobi, John O. Oba, Nigeria's representative to the panel, told The Associated Press.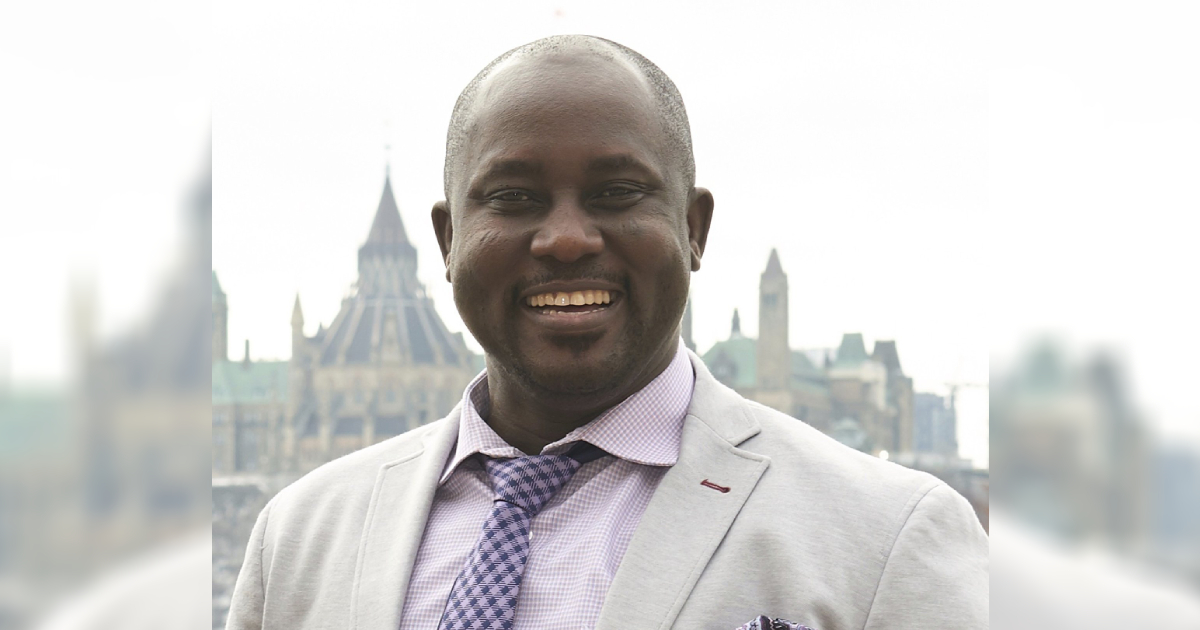 The author of "Naija No Dey Carry Last," a collection of satirical essays, Adesanmi had degrees from Ilorin and Ibadan universities in Nigeria, and the University of British Columbia. He was director of Carleton's Institute of African Studies, according to the university's website. He was also a former assistant professor of comparative literature at Pennsylvania State University.
"Pius was a towering figure in African and post-colonial scholarship and his sudden loss is a tragedy," said Benoit-Antoine Bacon, Carleton's president and vice chancellor.
Adesanmi was the winner of the inaugural Penguin Prize for African non-fiction writing in 2010.
Mitchell Dick, a Carleton student who is finishing up a communications honors degree, said he took a first- and second-year African literature course with Adesanmi.
Adesanmi was "extremely nice and approachable," and stood out for his passion for the subject matter, Dick said.
—Mohamed Hassan Ali confirmed that he had lost his sister and niece.
Ali said his sister, Amina Ibrahim Odowaa, and her five-year-old daughter, Safiya, were on board the jet that went down six minutes after it took off from the Addis Ababa airport on the way to Nairobi, Kenya.
″(She was) a very nice person, very outgoing, very friendly. Had a lot of friends," he said of his sister, who lived in Edmonton and was travelling to Kenya to visit with relatives.
Amina Ibrahim Odowaa and her daughter Sofia Faisal Abdulkadir
The 33-year-old Edmonton woman and her five year-old daughter were travelling to Kenya to visit with relatives.
A family friend said Odowaa has lived in Edmonton since 2006.
— Derick Lwugi, an accountant with the City of Calgary, was also among the victims, his wife, Gladys Kivia, said. He leaves behind three children, aged 17, 19 and 20, Kivia said.
The couple had been in Calgary for 12 years, and Lwugi had been headed to Kenya to visit both of their parents.
Ethiopia: 9 victims
— The aid group Save the Children said an Ethiopian colleague died in the crash.
Tamirat Mulu Demessie had been a child protection in emergencies technical adviser and "worked tirelessly to ensure that vulnerable children are safe during humanitarian crises," the group said in a statement.
UK: 7 victims
— Joanna Toole, a 36-year-old from Exmouth, Devon, was heading to Nairobi to attend the United Nations Environment Assembly when she was killed.
Father Adrian described her as a "very soft and loving" woman whose "work was not a job — it was her vocation".
"Everybody was very proud of her and the work she did. We're still in a state of shock. Joanna was genuinely one of those people who you never heard a bad word about," he told the DevonLive website.
He also said she used to keep homing pigeons and pet rats and travelled to the remote Faroe Islands to prevent whaling.
Manuel Barange, the director of Food and Agriculture Organization of the United Nations fisheries and aquaculture department, tweeted saying he was "profoundly sad and lost for words" over the death of the "wonderful human being".
— Joseph Waithaka, a 55-year-old who lived in Hull for a decade before moving back to his native Kenya, also died in the crash, his son told the Hull Daily Mail.
Ben Kuria, who lives in London, said his father had worked for the Probation Service, adding: "He helped so many people in Hull who had found themselves on the wrong side of the law."
Waithaka had dual Kenyan and British citizenship, the BBC reported.