Government Forcibly Exhumes Bodies from Village Graves
January 11, 2010 3:16 pm Last Updated: October 1, 2015 8:59 pm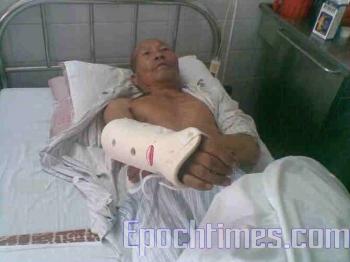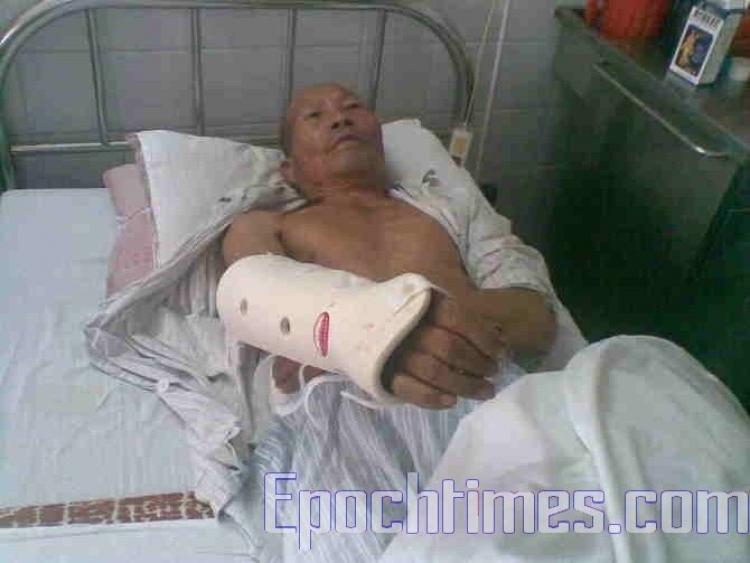 It's often said that communist regimes control one's life from cradle to grave. The villagers from Longfeng in southern China's Guangdong Province are finding that this control can even extend beyond the grave.
A bloody clash took place in Longfeng village in Guangdong Province on New Year's Eve when local villagers tried to stop authorities from digging up their buried dead for cremation—an act considered extremely disrespectful to the dead.
Hundreds of armed police were dispatched to suppress the villagers, many of whom were beaten. Three serious injuries required hospital treatment.
Mr. Zhi, one of the villagers, told The Epoch Times, "The government wanted to dig up the village graves. When we asked for an explanation, the officials and policemen started to attack us. There were three or four hundred of them with over 30 police vehicles. They used pepper spray, tear gas bombs, and electric-shock batons.
According to another villager, the local police chief and Communist Party chief were present at the scene. These leaders gave the order to open fire and even threw tear gas bombs.
Mr. Zhi said that 20 residents were arrested on the scene, and six were formally charged with "attacking the police." The others were released the next day.
Villagers Warned Not to Appeal
Villagers said that because they live in an economically depressed and secluded mountainous region, they generally bury their dead. A newspaper article reported that villages with sufficient economic means should cremate their dead, while others could bury them, according to the villagers.
The government has begun digging up the graves of anyone who has been dead for over a year. No documents are presented; they do not communicate their plans to the villagers; neither is there a plan for interring the ashes which are generally buried at the same grave site.
Mr. Zhi said it appears local authorities are trying to reach a quota, so they start by digging up any grave that looks new. Mr. Zhi Genting's father was buried in 2008 and has now been disinterred.
Since the incident, the local authorities have not explained their actions to the villagers, nor have they inquired after the injured. They warned villagers that anyone who attempted to appeal would be responsible for the consequences.
On Jan. 4, the village sent six representatives to appeal in Zhaoqing City, but when officials in the appeals office learned that the villagers had come about the incident, they refused to let them into the government offices. County authorities have also refused to meet with any of the villagers.
The Epoch Times inquired about the incident at the appeals office of Huaiji County. A female employee refused to comment, saying that she knew nothing about it.
After the clash, villagers sought the help of local media. However, local authorities had sealed off neighboring areas and prevented reporters from entering the village to conduct interviews.
Read original Chinese article.