The Secretary of State for Levelling Up, Housing, and Communities, Michael Gove, has threatened to cut off the funding to failing housing associations in the wake of the death of Awaab Ishak.
Awaab, who was 2 years old, died in December 2020 and at an inquest last week a coroner ruled that his death had been as a direct result of prolonged exposure to damp and mould in the family's home in Rochdale, Greater Manchester.
Gove held talks on Thursday with Rochdale Boroughwide Housing (RBH), the housing association which owned the flat where Awaab died.
He has blocked £1 million ($1.2 million) in funding that RBH was due to receive to build new homes.
RBH's Chief Executive Gareth Swarbrick initially refused to resign and was only sacked on Saturday after the housing association's board realised his position was "no longer tenable."
Awaab's parents, Faisal Abdullah and Aisha Amin, issued a statement through their solicitor that said, "The fact that RBH's chief executive had to be sacked as opposed to resign, for the family speaks volumes."
Awaab died in December 2020 from a respiratory condition caused by mould in a one-bedroom housing association flat in Rochdale, Greater Manchester.
His parents repeatedly complained about the mould.
Gove has threatened to strip other social landlords of funding for new homes if he finds evidence they have failed to properly maintain their existing properties.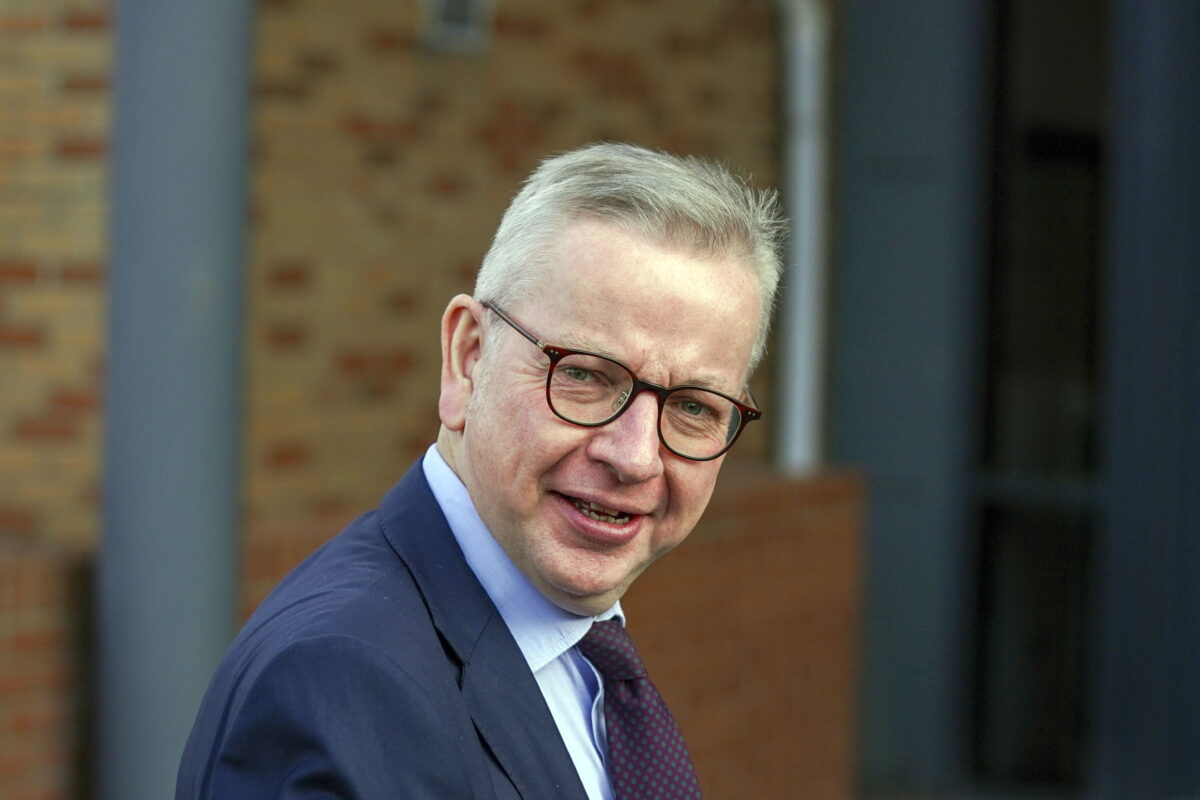 He told the BBC, "I fear it's the case that there are tens of thousands of properties that are not in the state that they should be."
'Significant Number of Properties … in Poor Condition'
"We know there are a significant number of properties, some of which were built in the '60s and '70s and are in poor conditions, but some of which have been poorly maintained that simply need to be properly repaired and properly maintained," he added.
Gove said of RBH, "If the penny has dropped, if the organisation is ready to learn appropriate lessons to improve and there are signs they fully appreciate the need to improve, we will work with them, and indeed with Rochdale Council, in order to make improvements."
Awaab's death is believed to be the first that has been directly attributed to poor housing conditions.
The coroner, Joanne Kearsley, said she hoped his death would be a "defining moment" for the housing sector.
At the time the Mayor of Greater Manchester, Andy Burnham, said, "The death of two-year-old Awaab Ishak has caused shockwaves around the country and must become a powerful catalyst for change in housing standards in all sectors."
The housing ombudsman, Richard Blakeway, told the BBC the following day that he had seen a "dramatic increase in casework on damp and would."
He added: "One of the issues that we've seen here is that landlords have not always prioritised or focused on issues like damp and mould and there's kind of been almost a dismissive attitude by some, a kind of fatalism by some. You can see now the consequences of it."
In the aftermath of the inquest, Gove said, "We all know that local authorities are facing challenging times when it comes to finance but, frankly, that is no excuse."
Gove Tells Housing Associations to 'Do Your Job'
He added: "When you have got a situation where you have a young child in a house that is unfit for human habitation, it is a basic responsibility of the local authority—but particularly the housing association—to make sure that people are in decent homes. All this what-aboutery, all this 'Oh, if only we had more government money'—do your job, man."
Housing associations were invented by former Prime Minister Margaret Thatcher's Conservative government in the 1980s and were given funding to build new social housing stock, which had previously been the responsibility of local councils.
Thatcher's government also introduced the right-to-buy policy—which was a huge vote-winner, especially at the 1979 and 1983 elections—which allowed people who lived in council houses to buy their homes at a large discount.
Critics have said the policy massively reduced the stock of social housing and has led to a situation where many former council properties are now rented out to tenants whose rent is largely paid for in housing benefit, at the expense of the taxpayer.
Gove has awarded £14 million ($17 million) to help councils in Greater Manchester, Leeds, Cornwall, and four other areas clamp down on rogue landlords who are renting out poor quality homes to tenants who often pay the bulk of their rent with housing benefit.
Many of these properties are former council houses that were sold off under right-to-buy and have now ended up in the hands of private landlords.
Gove resigned as secretary of state for levelling up, housing, and communities in July, in protest at former Prime Minister Boris Johnson's refusal to step down, but was reappointed to the job last month by Prime Minister Rishi Sunak.
Gove said he planned to bring forward a Renters' Reform Bill next year to improve protection for private tenants.
PA Media contributed to this report.