U.S. Ambassador to the European Union Gordon Sondland has been accused of sexual misconduct by three women following his testimony to Congress in the impeachment inquiry against President Donald Trump.
Sondland's testimony was mostly favorable to Trump as he told lawmakers the president directly told him he didn't want a "quid pro quo" with Ukraine.
Three women now say that Sondland sexually accosted them in the past, including Portland Monthly CEO and co-founder Nicole Vogel, Portland Monthly reported with ProPublica.
Vogel claimed that when she sought funding for the paper from Sondland, a rich hotelier, he kissed her. She said he eventually declined to fund the paper after she rebuffed his advances.
"A decision not to invest cannot fairly be characterized as retaliation," Sondland's lawyer, Jim McDermott, said in a statement to the outlets. "Ambassador Sondland, in fact, conducted lengthy due diligence about Ms. Vogel's investment proposal that included enlisting analyses from other regional publishers, before deciding not to invest."
He alleged that Vogel "and her publication stand to benefit directly from publishing these allegations, and Ms. Vogel's delay in bringing these forward—even as Ambassador Sondland was undergoing public scrutiny by Congress as part of his confirmation in 2018—casts grave doubt on her credibility."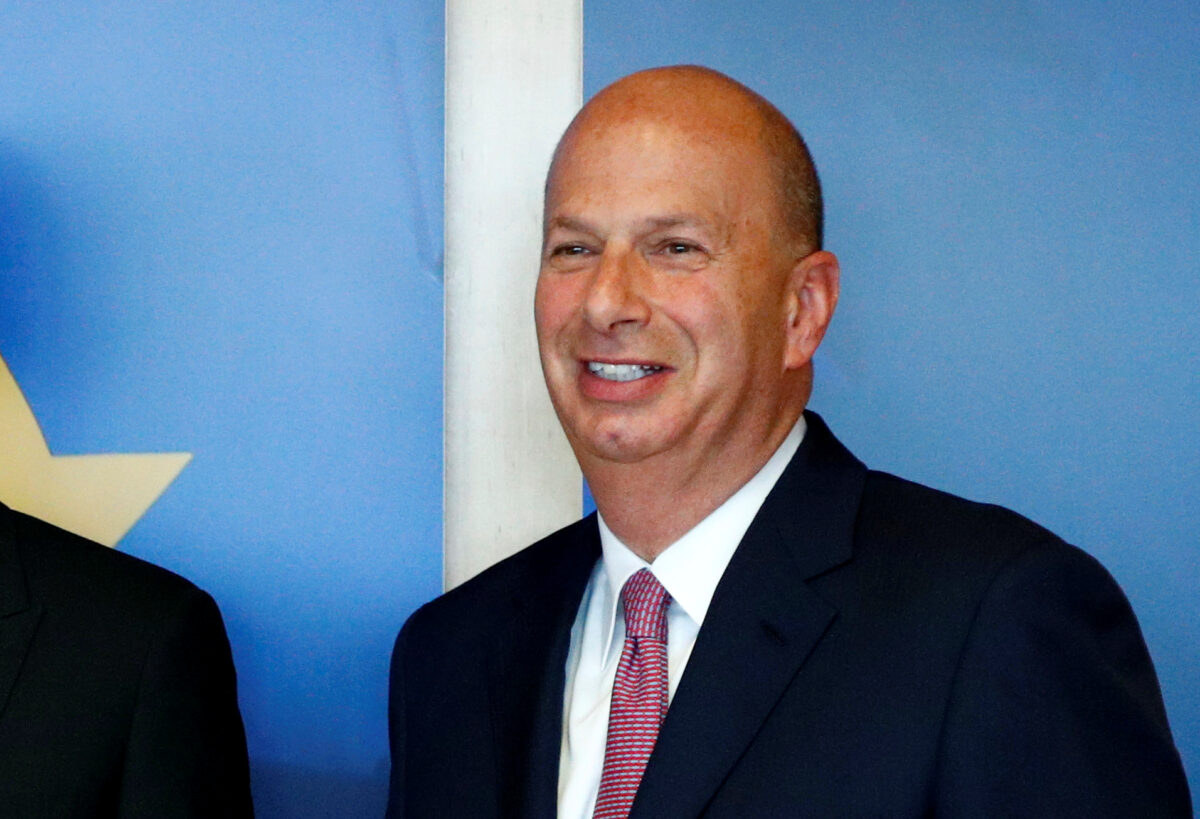 Vogel said she was sharing the story now because "it feels like the right thing to do."
Another woman, Jana Solis, told ProPublica and Portland Monthly that she was hired by Sondland in 2008 (she initially thought it was 2003 or 2004) and he exposed himself to her at his house in Portland. She also accused him of kissing her at another point in time.
Sondland through a lawyer denied both claims.
The third woman to accuse Sondland also went on the record. Natalie Sept said she was introduced to Sondland by Portland City Council member Nick Fish and spent time with Sondland before he tried to kiss her. She said she didn't hear from him about a job he had promised her.
In a statement to the outlets, Sondland said: "There has never been mention of them in any form during the period of the allegations, although such a complaint could easily have been aired through multiple channels. These false incidents are at odds with my character."
Sondland, 62, has an estimated net worth of between $78 million and $185 million. He landed the ambassador job after donating $1 million to Trump's presidential inaugural committee in 2017.
Sondland is married to Katherine Durant, founder and managing partner of Atlas/RTG, a holding company. The couple have two children.