Senate Republicans said President Donald Trump has every right to dismiss two key witnesses who testified against him during the impeachment inquiry last year.
Lt. Col. Alexander Vindman was dismissed from his National Security Council (NSC) role last week while Gordon Sondland, the U.S. ambassador to the European Union, confirmed via his lawyer that he was recalled back to Washington but thanked Trump for allowing him to serve. Vindman will now work in the Pentagon, according to officials.
Democrats, including Senate Minority Leader Chuck Schumer (D-N.Y.) and House Speaker Nancy Pelosi (D-Calif.), denounced the move, while Schumer on Feb. 10 sent letters to dozens of inspectors general about protecting whistleblowers.
"These attacks are part of a dangerous, growing pattern of retaliation against those who report wrongdoing," Schumer wrote in a letter, while Pelosi described Vindman's dismissal as a "clear and brazen act of retaliation."
Vindman had testified in November 2019 about a July 25, 2019, phone call between Trump and Ukrainian President Volodymyr Zelensky and that he had raised concerns. Over the weekend, Trump wrote that Vindman was dismissed because he was "very insubordinate" and received poor reports from his former NSC boss, and he noted that other NSC staffers had raised concerns that he was leaking information.
However, Republican senators, most of whom voted to acquit the president on the articles of impeachment, said the president was well within his bounds to dismiss the two officials.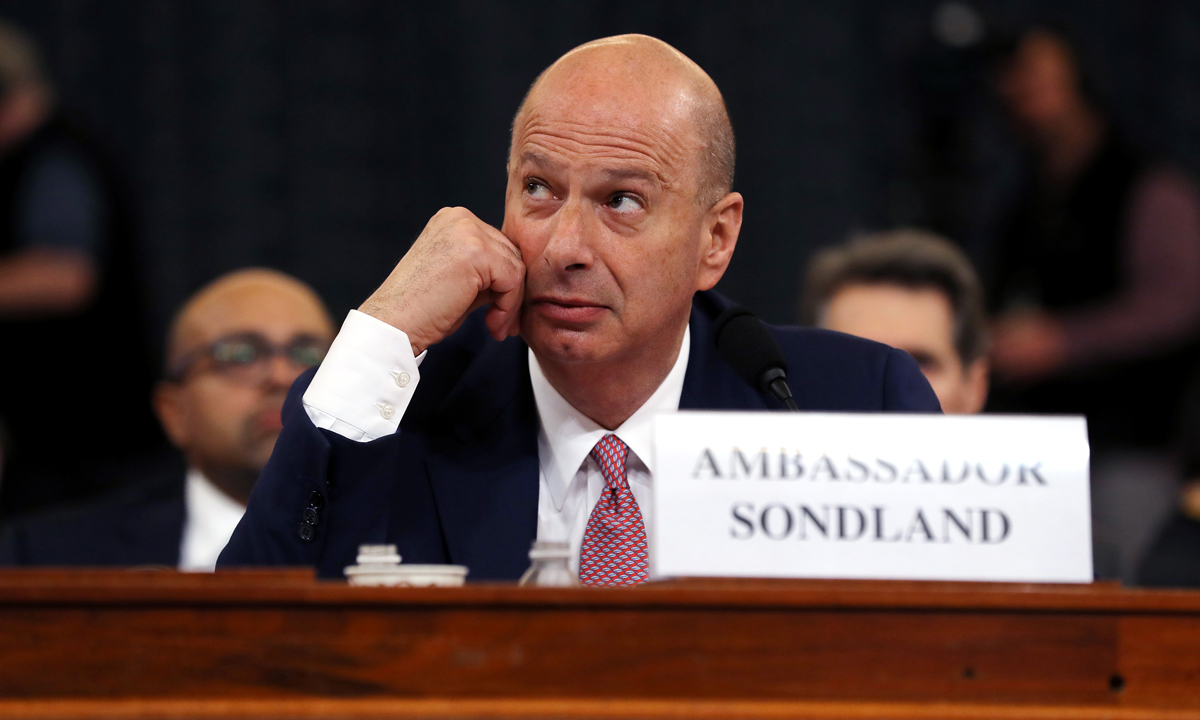 "I think the president has every right to believe that the people that are advising him give him advice and then follow the policy," said Sen. Roy Blunt (R-Mo.), a member of the Senate's leadership, according to The Hill.
He said the president can decide who can serve "in the executive branch in jobs particularly that are either directly appointed by him, like ambassadors, or directly advising him, like people at the National Security Council," The Wall Street Journal reported.
Blunt said Vindman "shouldn't be taking action on a policy problem outside the chain of the command," according to reporters. "I would have dismissed him for that. I would have dismissed him earlier."
"It's the president's prerogative," said Sen. Todd Young (R-Ind.), The Wall Street Journal reported.
The top Republican in the House, Minority Leader Kevin McCarthy (R-Calif.), noted that Vindman wasn't fired by Trump but reassigned to a different job in the executive branch, and that this was appropriate.
"Is it appropriate for the news to say he was fired when he was not, he was reassigned?" McCarthy told reporters during a Feb. 11 press conference. "I think that is appropriate."
Rep. Mark Meadows (R-N.C.) said Trump wasn't retaliating against Vindman but wanted to get administration officials to follow his policy mandates.
"This is not about getting even, this is about having a team around you that's willing to support your agenda. Listen, this is the only president who can run on his accomplishments in the first three years and still run against his own administration because part of his administration is trying to defeat the Trump agenda," Meadows told "Fox & Friends."
But some Republicans had urged Trump to wait before ousting Sondland, who had donated to Trump's inauguration committee.
That group included Sen. Ron Johnson (R-Wis.), who confirmed Feb. 10 that he attempted to prevent the White House from taking action and had conversations with officials before Sondland was removed on Feb. 7.
"I think Gordon was trying to do the right thing. … His heart was in the right place, and, by the way, I have no problem with people in the administration trying to figure out how they can change the president's opinion," Johnson said, reported The Hill. "He was going to leave anyway. It would have been nice if he could have just left on his terms."
Sen. Thom Tillis (R-N.C.) echoed Johnson's statements by saying that Sondland was planning to depart his post.
"He'd been there for two years, and it was just more of a timing issue than anything," he said, the Journal reported. "I was just suggesting that we had a little bit longer glide path, but now it is what it is."