Sen. John Cornyn (R-Texas), a member of the GOP's leadership in the Senate, warned that the impeachment trial of President Donald Trump could stretch into next week, potentially impacting Trump's State of the Union address and the Iowa caucuses.
Cornyn, the second-highest-ranking Republican in the upper chamber, told reporters on Friday that he hopes that the trial ends soon.
However, he added that he would "guess is it probably is going to carry us over to the first part of next week, but obviously we have the Iowa caucuses on February the 3rd, and we have the State of the Union the next day."
"So I think for all sorts of reasons, it's probably a good idea to bring this thing to a close in the near future," Cornyn remarked to reporters.
His comments suggest that Trump's likely acquittal in the impeachment trial, which some expected to come Friday, may be delayed for several more days. It's unclear why.
During Friday's session of the impeachment trial, senators are likely going to debate on whether to hear witnesses. Democrats have said they would like to hear from former Trump national security adviser John Bolton following a Sunday report from The New York Times that claimed Bolton wrote that Trump linked military aid to Ukraine and investigations into Democrats. House managers this week have called for more witnesses in the trial.
Republicans have a 53-47 majority in the Senate, which means that Democrats need four Republicans to vote in their favor to call more witnesses. Sen. Lamar Alexander (R-Tenn.) was one of the four GOP senators Democrats were hoping to convince, but he said in a statement last night that he wouldn't vote in favor of witnesses.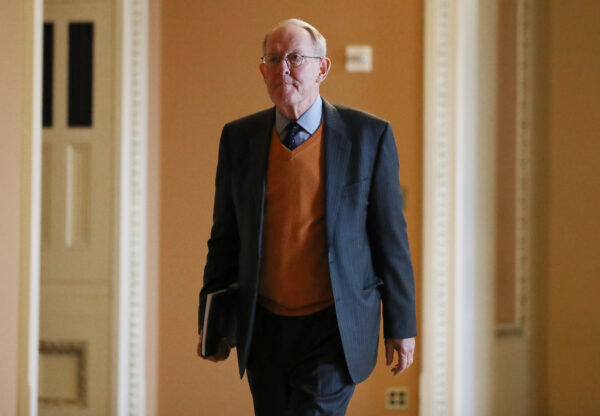 Sens. Mitt Romney (R-Utah) and Susan Collins (R-Maine), after Thursday's session, revealed they are in favor of calling witnesses, namely Bolton.
Sen. Lisa Murkowski (R-Alaska) also said she would vote against calling witnesses, essentially ending Democrats' hopes.
But with Alexander's statement, Democratic leaders appeared to be crestfallen with the development.
"That glimmer of hope that I had a few days ago disappeared last night with Lamar Alexander's decision," Sen. Dick Durbin (D-Ill.), the Democratic whip, told CNN on Thursday. "I don't see the fourth vote that's necessary."
On Friday morning, Senate Minority Leader Chuck Schumer (D-N.Y.) continued to pressure the Republicans to hear more evidence. If Republicans don't vote to call witnesses, he told reporters, Trump's likely acquittal "will be meaningless."
"There will be a permanent asterisk next to the acquittal of President Trump," he added. Over the course of the trial, Schumer has said he needs four Republicans to break ranks.