After voting against calling witnesses in President Donald Trump's impeachment trial, Sen. Lamar Alexander (R-Tenn.) said he believes Trump will be dissuaded from the kind of alleged conduct that led to the impeachment inquiry.
"Enduring an impeachment is something that nobody should like. Even the president said he didn't want that on his resume, I don't blame him," he told NBC's "Meet the Press" on Sunday. Alexander also said he is voting to acquit the president next week.
"If a call like this gets you an impeachment, I would think he would think twice before he did it again," Alexander added, referencing a call with Ukrainian President Volodymyr Zelensky where Trump asked Zelensky to "look into" circumstances surrounding former Vice President Joe Biden and his son Hunter, who sat on the board of a Ukrainian gas company that has been long accused of corruption.
Alexander, who is not seeking reelection in 2020, said that he hopes Trump can realize "he shouldn't have done it."
"Hopefully he'll look at this and say 'Okay, that was a mistake, I shouldn't have done that, I shouldn't have done it that way,'" Alexander noted, adding Trump's reelection campaign should place focus on the burgeoning U.S. economy and other fulfilled campaign promises.
In the interview, Alexander said that Trump should have first spoken with Attorney General William Barr about his concerns about corruption in Ukraine and whether the Biden family was involved.
"What the president should have done was, if he was upset about Joe Biden and his son and what they were doing in Ukraine, he should have called the Attorney General and told him that," Alexander remarked, adding that "maybe [Trump] didn't know to" take that step.
Trump was impeached in by House Democrats in a partisan vote on Dec. 18 for abuse of power and obstruction of Congress. No Republicans voted in favor of the articles. Democrats have said he abused the power his office for allegedly withholding military aid to Ukraine in exchange for investigations, which both Trump and Zelensky have denied.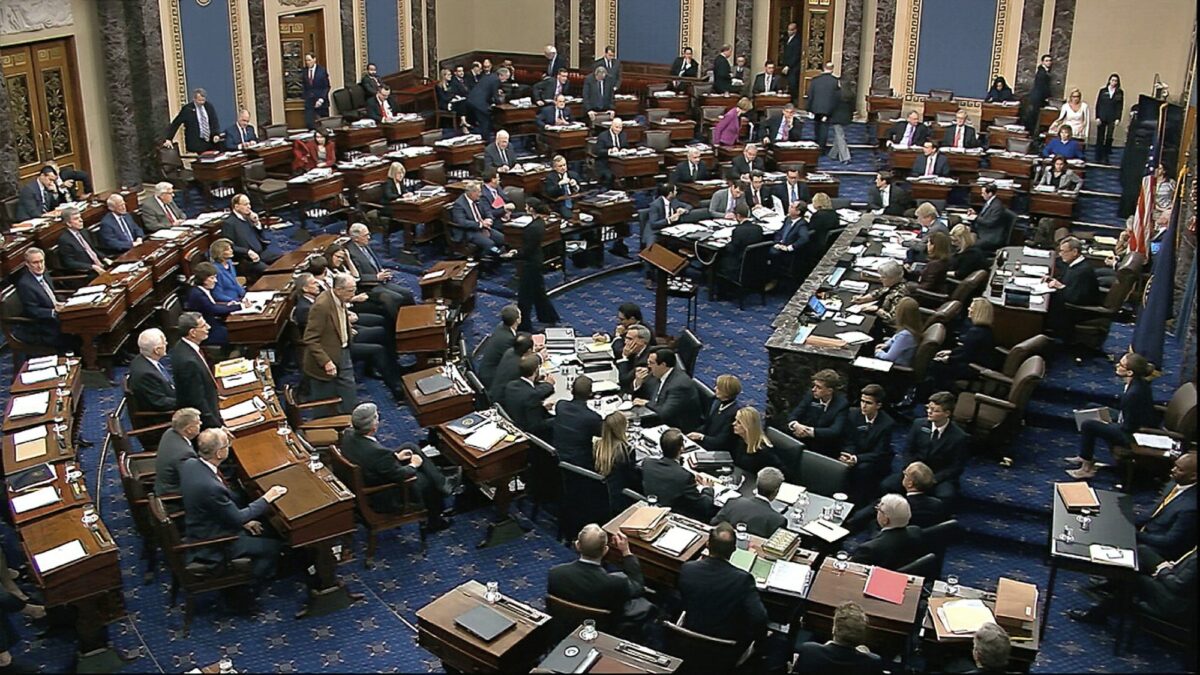 During the impeachment trial, Trump's legal defense team argued that the House rushed the impeachment inquiry and sought to politically wound the president. The Democrats, they said, also were threatening to usurp the balance of power between the three branches of government and warned the future Houses could threaten presidents with impeachment over what they have described as spurious claims.
Alexander echoed their warning in the interview and said that's the main reason why he will vote to acquit Trump.
"I'm going to vote to acquit. I'm very concerned about any action that we could take that would establish a perpetual impeachment in the House of Representatives whenever the House was a different party than the president. That would immobilize the Senate," the Tennessee Republican said.
Before Alexander cast his decisive vote against witnesses last week, there was speculation that he might break ranks with Republicans in the Senate. But just hours before Friday's session, both he and fellow moderate Sen. Lisa Murkowski (R-Alaska) announced they would vote against calling witnesses, while Sens. Mitt Romney (R-Utah) and Susan Collins (R-Maine) voted in favor.