A Republican senator who said he would intervene if intelligence agencies continued not giving Joe Biden boosted briefings now says his comments were misinterpreted.
Sen. James Lankford (R-Okla.) said he was talking about overseeing the General Services Administration (GSA).
"I'm not in a hurry, necessarily, to get Joe Biden these briefings. It's been interesting how the media, the national media—not this network, but others—have twisted this term 'step in.' I happen to chair the committee that oversees GSA. That is the entity that has to be able to make this call," Lankford told Newsmax. He is chairman of the Senate Subcommittee for Regulatory Affairs and Federal Management.
"This race is not even close to being counted yet. So when I said I'm gonna step in on Friday, [I meant] How are you doing it? What are your metrics? How are you making decisions? What's the process? Those are the basic things. That's basic oversight, what a member of the Senate would do," Lankford added.
"And other networks blew this up, saying 'Oh my gosh, there's this Republican senator that's now shifting away and is supporting Joe Biden now to be president or [is] opposed to the president."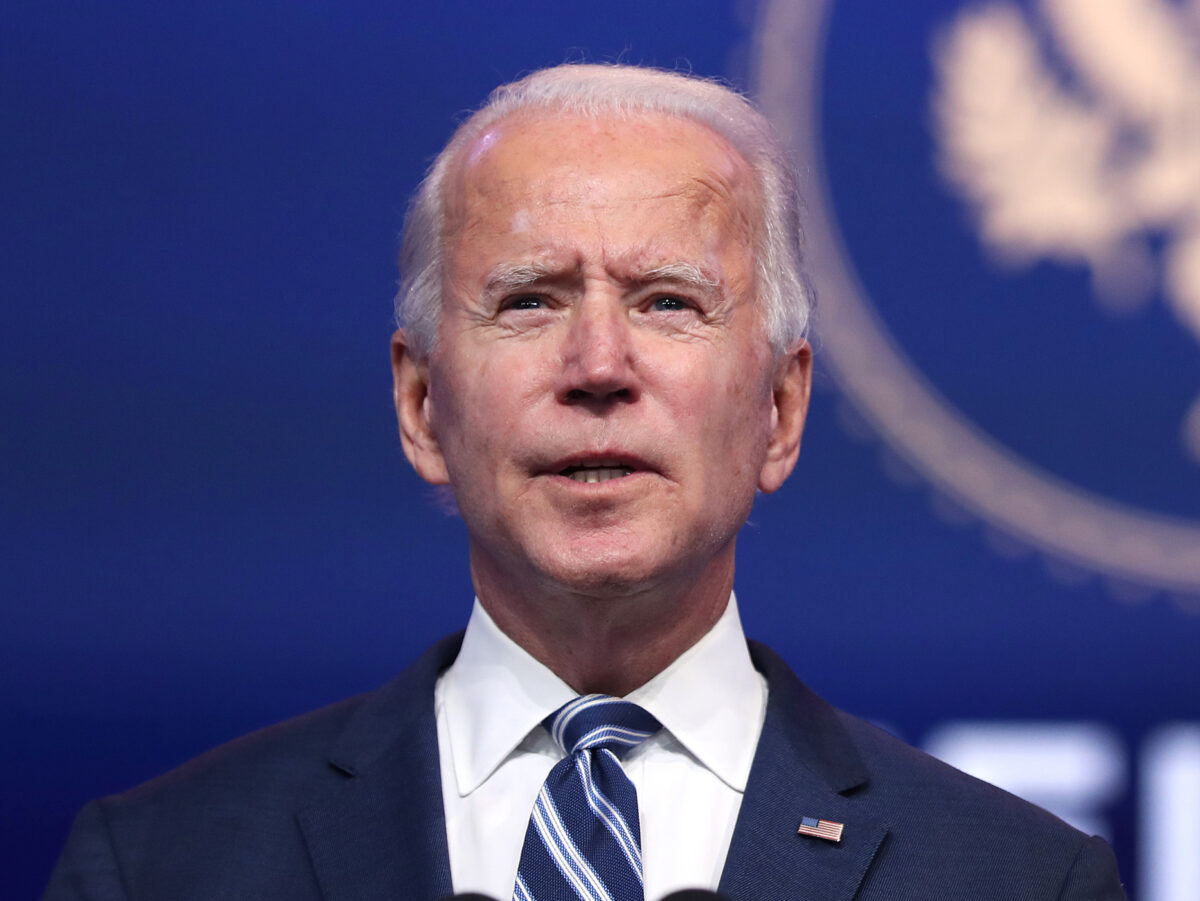 Biden, the Democratic presidential nominee, has claimed victory in the Nov. 3 election. President Donald Trump says the election isn't over and has launched a flurry of lawsuits in battleground states over possible illegal votes.
The Epoch Times isn't declaring a winner until the litigation plays out and votes are certified.
Biden is not receiving intelligence reports from the Office of the Director of National Intelligence, a spokesman confirmed to The Epoch Times last week, because the GSA has not ascertained he won the election.
A GSA previously told The Epoch Times that Administrator Emily Murphy will only initiate the transition when a "winner is clear, based on the process laid out in the Constitution."
Lankford had told a radio station in his home state that, if the briefings had not started by Nov. 13, he would "step in."
"The projections are out there. And so Joe Biden is entirely within his right to say, 'Hey, looks like I'm going to be president. I'm going to start functioning that way. President of the United States, President Donald Trump, is also within his right" to file legal challenges and wait for recounts, Lankford said.
"There is no loss from him getting the briefings and to be able to do that and if that's not occurring by Friday, I will step in as well, and to be able to push and to say this needs to occur so that regardless of the outcome of the election, whichever way that it goes, people can be ready for that actual task," Lankford said.
Sen. Kamala Harris (D-Calif.), Biden's running mate, is on the Senate Intelligence Committee and receives briefings, Lankford noted, as did Biden during a press briefing on Monday.
"The good news here is my colleague is still on the Intelligence Committee, so she gets the intelligence briefings. I don't anymore," Biden said. "So that is, but there's a number of Republicans calling for that. I am hopeful that the President will be mildly more enlightened before we get to January 20."