As Congress prepares to vote on the newest pandemic relief bill, Rep. Peter King (R-N.Y.) is breaking from his party to vote in favor of the $3 trillion CCP virus relief package, dubbed The Heroes Act, designed by House Democrats.
King told The Hill Wednesday that while he does not agree with all of the provisions in the bill, he does support funding state and local governments that have been hardest hit, like his Long Island district.
His district, New York's 2nd Congressional District, which covers portions of Nassau and Suffolk Counties and includes the Townships of Hempstead, Oyster Bay, Babylon, and Islip, has been one of the hardest hit by the CCP (Chinese Communist Party) virus, which causes the disease COVID-19.
"In some ways it's a tough decision and in some ways it's an easy decision," King told The Hill.
"Look, I disagree with a lot of things that are in that bill: some of the provisions involving illegal immigrants, some of the absentee ballots, the mail, all that stuff. But the fact is, to me, [Senate Majority Leader Mitch] McConnell sort of laid it down … he's talking about no federal aid to state and local governments. New York is going to die, my county, Nassau County, Suffolk County is also in my district; not only are they running up tremendous cost, their revenue losses are unbelievable."
According to the Johns Hopkins virus tracker, New York is the state hardest hit by the CCP virus, with the most recorded deaths.
King said the pandemic should be treated as a natural disaster.
"To me, it's a matter of survival, and I know maybe people are concerned about primaries or what party leadership is going to say, but the reality is, you're elected to Congress [to] represent your district: New York," he continued. "It's gotten screwed for so many years, whenever I get a chance to even the score, [I] do it."
King shared his frustration with his fellow Republicans even before the latest bill was introduced.
"Time for my fellow GOP Senators and Reps to knock off lies that NY wants fed $ for bailout & pension funds. All we want is compensation for COVID-19. For cops, fire and healthcare workers. Almost 20,000 dead in NYS. Not Blue State issue. Red, White & Blue," wrote King on May 7.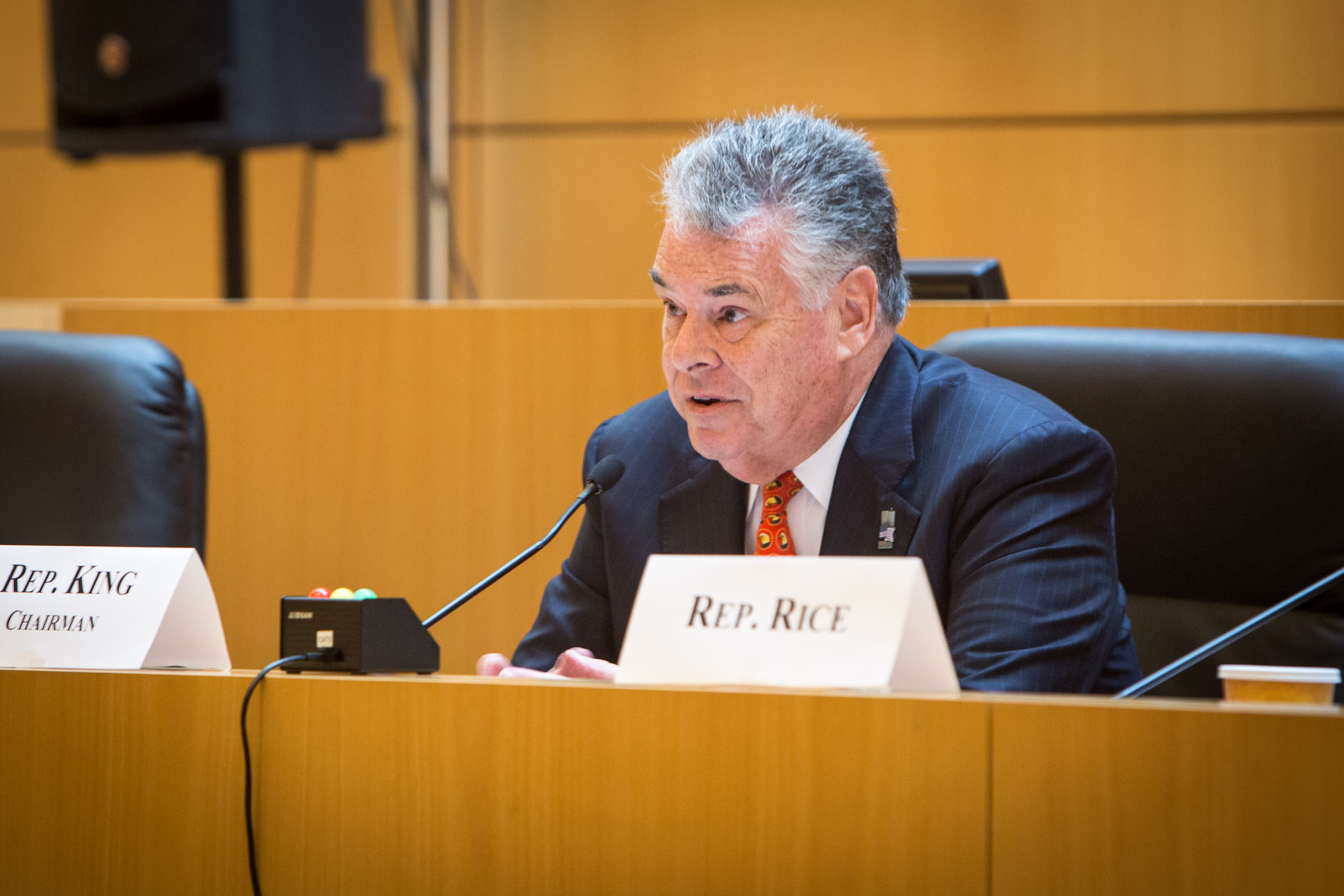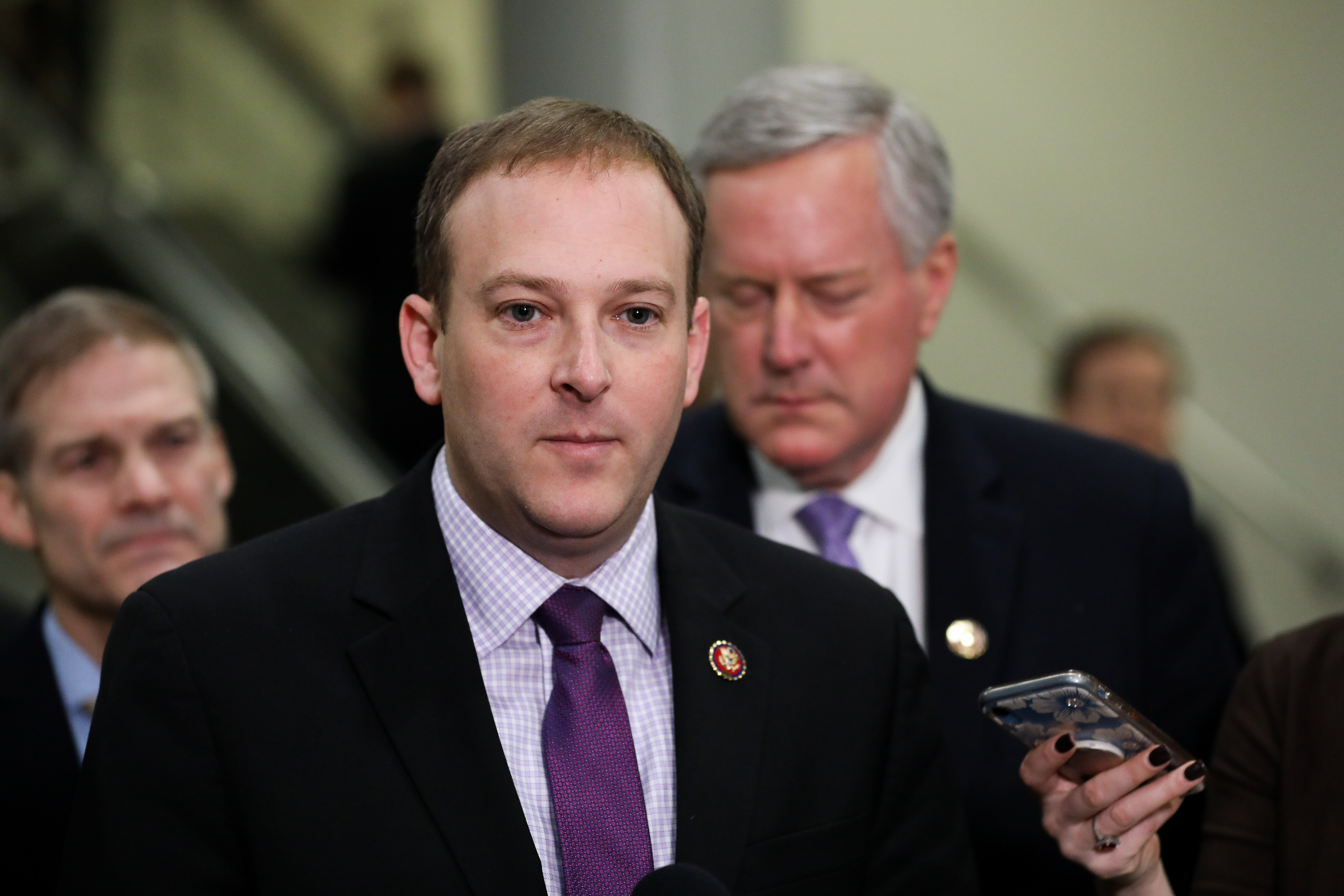 Rep. Lee Zeldin (R-N.Y.) seemed to share some of King's sentiments regarding pandemic relief.
Zeldin said in a press release that the federal government should open the economy again but that legislation needs to address the damage caused to local communities.
"That's why we must ensure our local governments have the direct funding they need to recover fiscally, and I'm not alone in this effort. I was joined by Congressman Tom Suozzi in leading the entire New York Congressional delegation in urging Congressional leadership to provide local governments of all sizes direct funding, and, equally as important, the flexibility to not only use it for future expenses but also lost revenue."
King said he knows that the bill is dead on arrival in the Senate, but believes it could be used to negotiate on a measure that can pass both chambers.
House Democrats revealed their 1,815-page legislation on Tuesday, and House Speaker Rep. Nancy Pelosi (D-Calif.) said that "The Heroes Act focuses on three pillars: opening our economy safely and soon; honoring our heroes; and, then, putting much-needed money into the pockets of the American people."
It's not certain how many other GOP lawmakers might break with the party on the newest relief bill, but Republican leadership has spoken out against the "Heroes Act."
House Minority Leader Rep. Kevin McCarthy (R-Calif.) called the new relief bill "a liberal wishlist."
"The problems with this 1815-page, multi-trillion dollar messaging bill are plain to see. Its central demands—changing election laws, bailing out mismanaged pensions, and temporarily suspending the cap on SALT tax deductions for millionaires and billionaires—were drafted behind closed doors, predate the crisis, and are not targeted to coronavirus," added McCarthy.
Sen. Rob Portman (R-Ohio) urged House Democrats to focus on a bill that could help move the economy forward, saying he is opposed "to changing the current law which says that you're limited in terms of how much of a federal tax deduction you can take for state and local taxes. That's called the SALT issue, and they want to repeal that. That cost, by the way, is about $180 billion, something like that. And it would result in about 50 percent of the benefit, the tax benefit, going to the top one percent of taxpayers."
Portman said the government has already put a lot of money into the immediate needs caused by the pandemic. "Again, I hope the next package can be effective not just in weathering the storm but also in getting the economy moving, so, more stimulus."