Sen. Josh Hawley (R-Mo.) introduced on Jan. 25 the "No TikTok on United States Devices Act" to prohibit the Chinese-based app from being downloaded on all U.S. devices and ban commercial transactions with ByteDance, TikTok's parent company.
Rep. Ken Buck (R-Colo.) has introduced companion legislation in the House.
In recent months, more than half of U.S. states have moved to ban TikTok from government devices, and dozens of U.S. schools and universities have moved to ban it from their system devices, with the state of Maine and the University of Wisconsin being the latest to do so.
"TikTok poses a threat to all Americans who have the app on their devices," Hawley said in a statement. "It opens the door for the Chinese Communist Party to access Americans' personal information, keystrokes, and location through aggressive data harvesting. Banning it on government devices was a step in the right direction, but now is the time to ban it nationwide to protect the American people."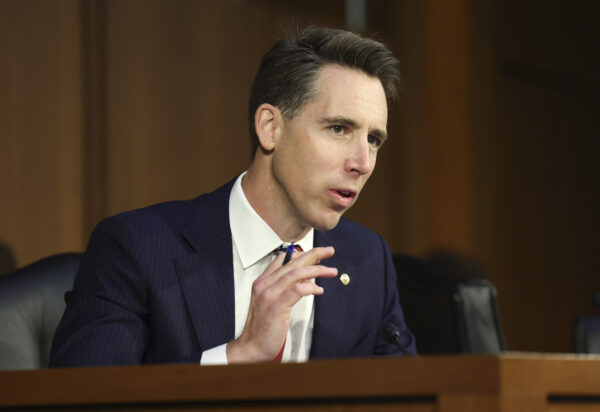 Hawley had previously introduced the "No TikTok on Government Devices Act," which was signed into law in 2022.
"TikTok is a clear threat to our privacy and national security," Buck said in a statement. "Not only is TikTok directly associated with the Chinese Communist Party, but it has been used to spy on Americans and gain an alarming level of access to users' phones.
"This should concern every citizen who values their privacy, security, and personal information. Banning CCP-tied TikTok nationwide is the only route to ending this malicious cybersecurity threat."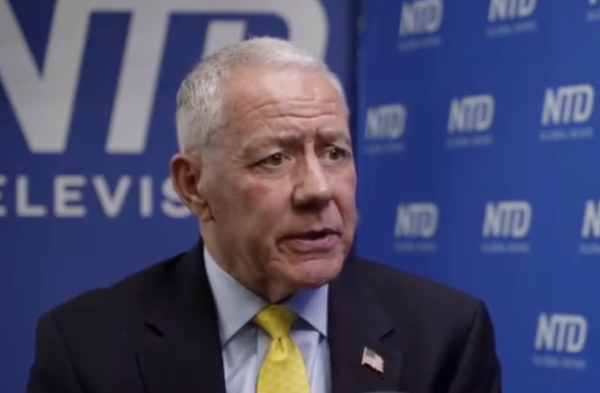 He said the legislation, if passed, will "ensure that every Americans' privacy and security is protected from hostile foreign entities."
The latest proposed legislation (pdf) from Hawley would direct the U.S. president to block and prohibit commercial activity with TikTok's parent company ByteDance, a Chinese company that moved its headquarters to Singapore in 2020. Evading such sanctions would incur heavy penalties.
If the legislation is signed into law, within 120 days, the director of national intelligence is required to submit a report and update Congress on TikTok's threat to national security.
This would include reporting on how the Chinese Communist Party (CCP) can access U.S. user data; how it can use such data for intelligence or military purposes, which could include surveillance, microtargeting, deepfakes, or blackmail; and ongoing efforts by the CCP to monitor or manipulate Americans through the use of the data accessed via TikTok.
TikTok has long been the subject of congressional scrutiny due to its ties to the CCP and its practice of sending user data to ByteDance employees located in China.
CCP laws classify data as a national resource and mandate that companies located in China or majority-owned by Chinese entities must hand over all data to the regime upon request, including proprietary source code and other intellectual property.
While TikTok has previously stated that all U.S. user data is stored within the United States, it has since admitted that this isn't true. In a September 2022 congressional hearing, TikTok executives refused to commit to stopping the flow of American data to China.
Federal Communications Commission member Brendan Carr in early November 2022 said TikTok should be banned from the United States entirely, saying that it's impossible for U.S. officials to confirm that the CCP doesn't have access to TikTok users' data.
TikTok rose in popularity in the United States in 2017, after ByteDance acquired Chinese-owned social media company Musical.ly and paired its Santa Monica office with TikTok.
TikTok didn't inform U.S. officials about the Musical.ly–TikTok merger, despite both companies' ties to China, independent investigative journalist Geoffrey Cain told The Epoch Times's "American Thought Leaders" in September 2022.
"There are many red flags, but the biggest red flag about this acquisition is that TikTok did not notify the U.S. government about the acquisition," Cain said. "That should sound alarm bells. Why did TikTok decide not to do that review? It's as if they kind of snuck into the market and placed their software in the hands of the next generation."
Andrew Thornebrooke contributed to this report.