The Republican National Committee (RNC) on Friday filed a complaint with the Federal Election Commission (FEC) and claimed that online censorship of a New York Post article about Hunter Biden's business dealings in Ukraine and China is an "illegal corporate in-kind political contribution" to Democratic nominee Joe Biden's campaign.
The committee said that it "believes that Twitter has violated [the Federal Employees' Compensation Act] and the Commission's Regulations by making corporate in-kind contributions to Biden for President," according to the complaint. Fox News first reported on the filing on Friday.
The complaint was filed against Twitter after the company moved to block sharing of the NY Post's article. It also locked White House press secretary Kayleigh McEnany's and a Trump campaign's account out over claims related to the report.
The RNC asserted that Twitter "engaged in arguably the most brazen and unprecedented act of media suppression in this country's history, and it is doing so for the clear purpose of supporting the Biden campaign."
"Democrat media consultants can only dream of such abilities," it added. "Through its ad hoc, partisan suppression of media critical of Biden, Respondent is making illegal, corporate in-kind contributions as it provides unheard-of media services for Joe Biden's campaign."
The emails that were purportedly found on Hunter Biden's alleged laptop hard drive appeared to contradict Joe Biden's prior statements that he had no knowledge of Hunter's business dealings. The Biden campaign also denied the NY Post's report saying that the former vice president met with a Ukrainian gas company official.
"The New York Post never asked the Biden campaign about the critical elements of this story," Biden campaign spokesman Andrew Bates told news outlets on Wednesday. "They certainly never raised that Rudy Giuliani—whose discredited conspiracy theories and alliance with figures connected to Russian intelligence have been widely reported—claimed to have such materials."
The RNC made note of campaign finance law that prohibits corporations from making contributions to federal candidates during an election. It said that Twitter's "suppression" of the NY Post's reporting "provides a thing of value" to Biden, suggesting that it is an in-kind contribution.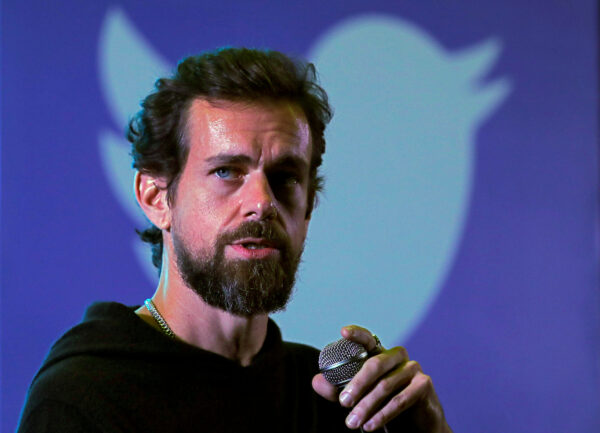 Twitter has not responded to a request for comment.
"Twitter's decision to censor news articles that harm Joe Biden's candidacy is so transparently biased it would make even the governments of China or North Korea blush," RNC Chairwoman Ronna McDaniel told Fox News of the complaint on Friday. "Fortunately, in this country, we have tools at our disposal to fight back against this type of censorship. The RNC is calling on the Federal Elections Commission to investigate whether Twitter's actions amount to an illegal corporate in-kind contribution to the Biden presidential campaign."
Twitter CEO Jack Dorsey and a company spokesperson on Friday announced it would alter its content moderation policy following the backlash.
"Straight blocking of URLs was wrong, and we updated our policy and enforcement to fix. Our goal is to attempt to add context, and now we have capabilities to do that," he wrote on the social media website.
Senate Judiciary Republicans on Thursday announced the panel would vote to subpoena Dorsey next week, saying the move amounted to censorship with just days to go before the November election. Meanwhile, Federal Communications Commission (FCC) Chairman Ajit Pai said Thursday that his agency will move forward with President Donald Trump's petition to clarify the meaning of a law that gives social media and tech companies legal protection for content posted by third parties.