Longtime Rep. Jim Sensenbrenner (R-Wis.) on Friday demanded that the House Ethics Committee open an investigation into allegations Rep. Eric Swalwell (D-Calif.) may have been compromised by a Chinese Communist Party (CCP) spy.
"I respectfully request the House Committee on Ethics immediately open an investigation into the allegations recently made public by an article in Axios regarding the compromising of Representative Eric Swalwell, a member of Congress and a member of the House Permanent Select Committee on Intelligence," Sensenbrenner wrote.
He was making reference to a report from Axios that said CCP spy Fang Fang, known as Christine Fang, got close to several politicians, including Swalwell. Fang left the United States about five years ago, and, according to the report, was involved romantically with two mayors in Midwestern cities.
Swalwell has not issued a public comment on the matter. The Epoch Times has reached out to his office for comment.
His office previously pointed to a statement made by an unnamed official to the San Francisco Chronicle, who said, "Swalwell was completely cooperative and under no suspicion of wrongdoing… It was a defensive briefing. Information was obtained where we do a duty to warn… that he may be targeted by a foreign government."
But Sensenbrenner, a prominent GOP lawmaker who was involved in the impeachment inquiry into former President Bill Clinton in the late 1990s, said that an ethics probe is warranted.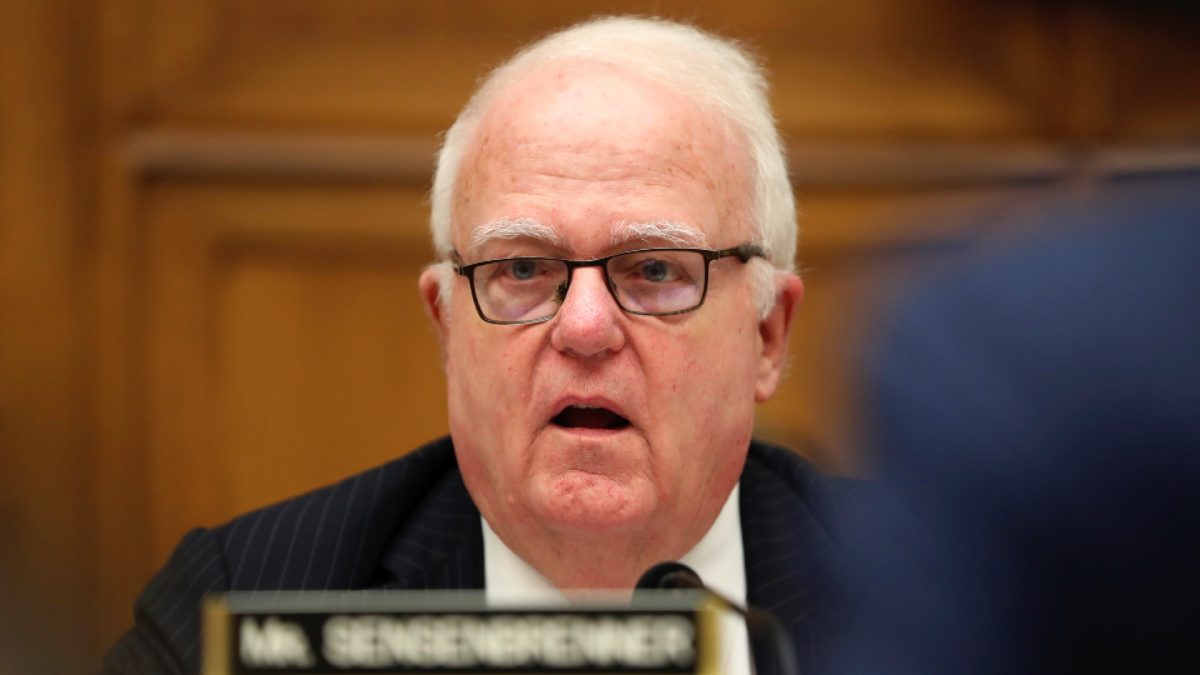 "The story indicates that the FBI was so concerned with his close relationship with Fang that they had to warn Swalwell about his connections to a known spy in 2015, including Rep. Swalwell's decision to place an intern in his congressional office on Fang's recommendations," Sensenbrenner wrote, adding that in 2015, Rep. Nancy "Pelosi (D-Calif.) appointed Rep. Swalwell to the Intelligence Committee, providing the then-second term congressmen with significant access to highly sensitive and classified information," according to Fox News, which published the contents of Sensenbrenner's letter.
Some lawmakers have called on Swalwell to step down from the House Intelligence Committee, which led an impeachment inquiry into President Donald Trump last year.
"Rep. Swalwell repeatedly refuses to answer any questions about these allegations, including whether he alerted then-Leader Pelosi to the potential compromise when she appointed him" to the House Intelligence Committee, Sensenbrenner's letter added.
"It is unknown how much private and/or classified information Fang had access to as a result of her relationship with Rep. Swalwell and whether Rep. Swalwell was compromised as a relationship with her," Sensenbrenner said before warning that an alleged CCP spy appeared "to forge a close relationship with a member of Congress."
"Allowing personnel decisions to be influenced by a Chinese national does not reflect creditably on the House," he wrote.
Earlier this week, Pelosi told reporters that she is not concerned about the Axios report about Swalwell being possibly compromised in some way by the CCP.
"I don't have any concern about Mr. Swalwell," Pelosi told reporters. "We knew at the same moment," she said, without elaborating further. "We knew when they knew and at that time, that was the end of it."