Senate Health Committee Chairman Lamar Alexander (R-Tenn.) said Thursday that the United States needs "tens of millions more tests" before the economy can be safely reopened.
"If we want to go back to work and we want to go back to school, we're going to need to have quick, reliable tests for everybody in the nursing home, everybody in the meatpacking plant, everybody maybe on a college campus, everybody in a grade school," Lamar said at a Senate hearing.
One objective of ramping up testing for the Chinese Communist Party (CCP) virus, the novel coronavirus that emerged from China and causes COVID-19, is to give Americans the confidence to resume working.
"We're going to have such widespread testing that people are willing to come out of their homes and go back to work," Lamar said.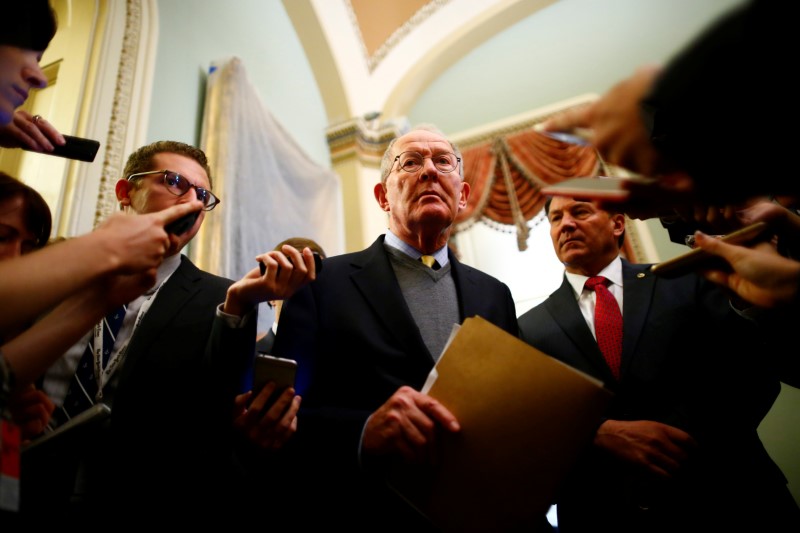 The GOP senator added that besides more testing being a pre-condition of economic reopening, it also serves to contain the disease.
"We know how to stop the spread of the disease—if every single one of us stayed in our room, it wouldn't spread," he said.
"And we've come pretty close to doing that for the past five weeks and nearly destroyed our economy in the process but we had to do it," Lamar said, adding, "The other way to do it is to have enough tests to identify the people who are sick."
This would get people sick with COVID-19 into a two-week quarantine, or get them help with hospitalization, paving the way for a return to some semblance of normal life.
"And then the rest of us could go back to school and back to work. We can't do that without tens of millions of more tests even though we are testing more people than any other country in the world," he said.
White House Press Secretary Kayleigh McEnany at a press briefing on Wednesday, May 6, said that, to date, the United States has completed 7.5 million COVID-19 tests.
"It's an extraordinary number," she said, pointing to a graph behind her, adding, "as you can see, the United States leads the world in testing."
She said expanded testing capacity was "a testament to American innovation, including the work of the Trump administration," and cited over 70 emergency use authorizations by the Food and Drug Administration (FDA) to expand testing capacity and to accelerate the development of therapeutics and vaccines.
"This graph is also a testament to the American people who have been—and it's no exaggeration—American warriors, as they've followed social distancing guidelines and taken steps to ensure that the health and safety of our vulnerable populations is protected," McEnany said, using the term "warriors," like President Donald Trump has in recent days, in reference to Americans who have endured hardships and made sacrifices amid the pandemic.
Asked by a reporter whether it's a reasonable objective to test "all Americans who go back to work," she said that it would not.
"If we tested every single American in this country at this moment, we'd have to retest them an hour later, and then an hour later after that. Because at any moment, you could theoretically contract this virus. So the notion that everyone needs to be tested is just simply nonsensical," she said.
McEnany said targeted testing was the way to go, with a particular focus on "vulnerable populations."
"We have to be strategic with our testing and we have done that so far," she said, adding that each state has submitted to the administration a list of testing that they need in to safely reopen.
"I was sitting in the meeting when Admiral Giroir pulled out the list for several states and said, 'Here's the testing you requested to open safely. Here's the testing I'm giving you to meet that need,'" she said.
"It's pretty extraordinary, this wide-scale effort by the Trump administration to ensure states have what they need. So as states reopen, they'll do so safely and they'll do so with the supplies of the Trump administration," she added.
The Harvard Global Health Institute said Thursday on Twitter that new models show the United States needs to do 900,000 tests a day, compared to around 250,000 per day currently