Senate Homeland Security and Governmental Affairs Committee Chairman Ron Johnson (R-Wis.) said he's planning to force a vote on a subpoena related to an investigation involving Ukrainian energy company Burisma Holdings and former Vice President Joe Biden's son Hunter, who sat on the board of the company.
Jonhson told members of his committee on March 1 about his plans to subpoena a former consultant for Blue Star Strategies who also worked for Burisma.
Hunter Biden's reportedly lucrative position on the board of Burisma while his father was in office has drawn Republicans' ire, although both Bidens have said they haven't engaged in any corrupt activities. Burisma and the Bidens came up during a July 25 phone call between Trump and Ukrainian President Volodymyr Zelensky, which became the focus on the House Democrat-led impeachment inquiry.
"As part of the committee's ongoing investigation, it has received U.S. government records indicating that Blue Star sought to leverage Hunter Biden's role as a board member of Burisma to gain access to, and potentially influence matters at, the State Department," Johnson told other members of the committee, The Hill reported.
Johnson, Senate Judiciary Chairman Lindsey Graham (R-S.C.), and Senate Finance Committee Chairman Chuck Grassley (R-Iowa) have sought documents and records from different agencies related to Hunter Biden's business activities in Ukraine. If senators vote in favor of Johnson's subpoena, it will mark an escalation in the investigation.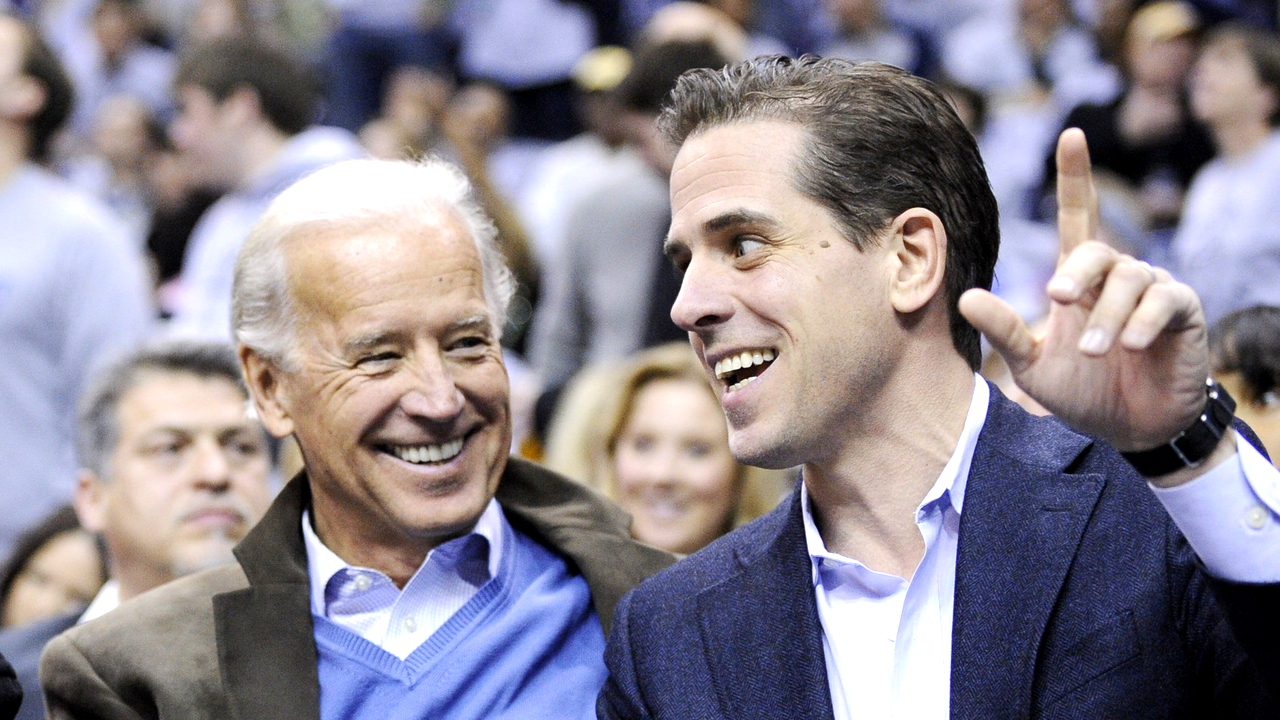 Grassley and Johnson, in particular, have been investigating whether there was a conflict of interest when the younger Biden served on the board of Burisma. Ukrainian officials have been investigating the founder of Burisma, Ukrainian oligarch Mykola Zlochevsky, for money laundering, tax evasion, and corruption. His whereabouts are currently not known.
Last month, the two senators submitted a request for Hunter Biden's travel records, coming just days after the Senate voted to acquit Trump on two impeachment charges.
Sen. Gary Peters (D-Mich.), the top Democrat on the Homeland Security Committee, pushed back against Johnson's letter, claiming that it would bolster alleged Russian disinformation campaigns to sway the 2020 election.
"We need to take every step to ensure the credibility and resources of the U.S. Senate are not used to advance interference efforts by foreign adversaries that seek to undermine our democracy or put our national security at risk," Peters said in a statement.
Johnson said he also wants to subpoena Andrii Telizhenko, a former consultant for Blue Star, who, according to Johnson, wants to "cooperate fully" with his investigation, The Hill reported.
"Because Mr. Telizhenko's records and information would be responsive to the committee's requests, and Blue Star has refused to provide them, a subpoena to Mr. Telizhenko for these records is appropriate at this time," Johnson wrote in the letter.
"Accordingly, I will be scheduling a vote in the near future to approve issuing the enclosed subpoena."
While Hunter Biden, during an October interview with ABC News, defended his work in Ukraine and China, he conceded that his role on the board of Burisma created the perception of a conflict of interest. His father also said earlier this year that his son's role on the board was "a bad image."
Grassley and Johnson also sent other requests for information on Hunter Biden late last year, seeking documents and information from the State Department and its interactions with Hunter Biden. They also sent a letter to the Department of Treasury regarding any possible reports of fraud or money laundering.