Google is set to purchase an office building in Manhattan for $2.1 billion, despite remote work having been applied on a large scale due to the pandemic.
The building is the former High Line terminal. It's currently under construction and expected to open in mid-2023.
"As Google moves toward a more flexible hybrid approach to work, coming together in person to collaborate and build community will remain an important part of our future. It is why we continue investing in our offices around the world,"  Chief Financial Officer Ruth Porat said.
It's the most expensive purchase of a single office building since the start of the pandemic, reported the Wall Street Journal. It is also one of the most high-priced in U.S. history.
The tech giant was previously leasing the space located in the Hudson Square area.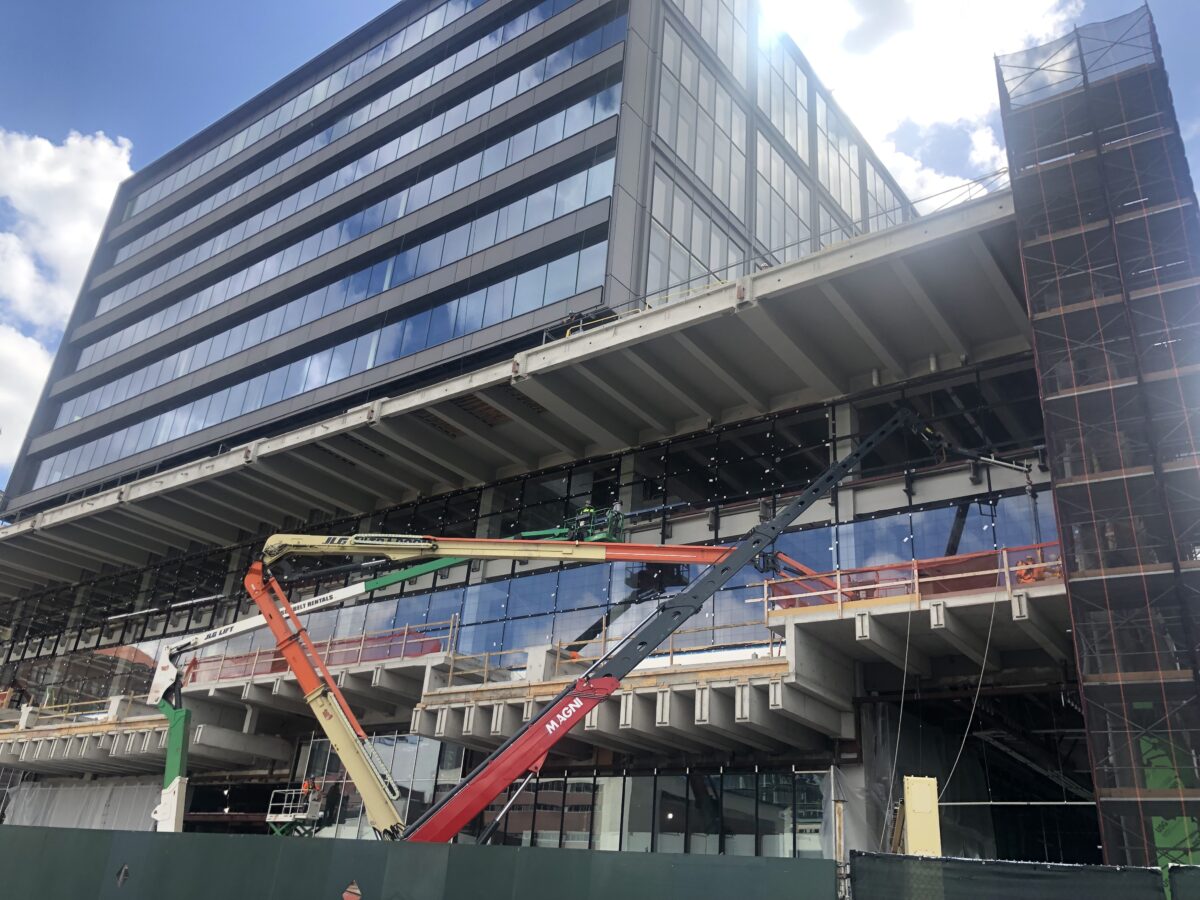 Google plans to buy the building, named St. John's Terminal, in the first quarter of 2022.
"The St. John's Terminal site at 550 Washington Street, which we currently lease and expect to open by mid-2023, will be one part of the already sizable investment we've made in New York—Google's largest office outside California," Porat added.
"We've made substantial progress in building out our 1.7 million-square-foot Hudson Square campus that will serve as the New York headquarters for our Global Business Organization, which includes our sales and partnership teams. The St. John's Terminal transaction will close in the first quarter of 2022."
Their workforce is estimated to grow to more than 14,000 people.
"New York City is the place for world-class talent and Google's acquisition of 550 Washington Street in Manhattan for its workforce demonstrates that," said Manhattan Borough President Gale Brewer.
Google's director of public policy and government affairs, said that their employees need to collaborate "in order to really be happy and productive," and that they have been investing more in office space for that reason, reported Wall Street Journal.
The building first opened as a freight terminal in 1934 and was later decommissioned in 1960, later turning into commercial space. It was bought by its current owner, Oxford Properties, in 2018.
The tech giant's largest workforce outside California is in New York, where it has about 12,000 employees.