Google Maps has added a memorial to World War II veteran Richard Overton, who recently passed away.
Overton died at a facility near his Austin, Texas, home on Dec. 27, 2018, at age 112. He had been battling pneumonia throughout the year.
Overton was believed to be America's oldest living veteran prior to his death.
Google Maps added a memorial to Overton at the location of his home.
People that go to 2011 Hamilton Avenue are treated with a view of Overton on his front porch, where he loved to hang out, behind the American flag in his front yard.
Signs in the yard announce that he was a proud WWII vet and another is a poster he received from Brown Distribution that says, "For all you did and still do this Buds for you."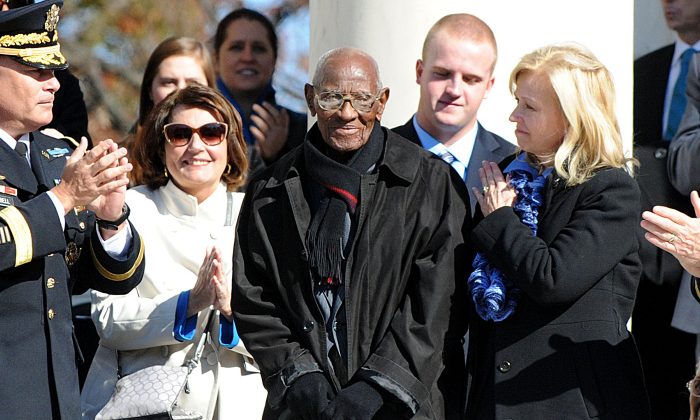 Overton's Legacy
Shirley Overton, whose husband was Richard's cousin and longtime caretaker, said that Overton was released from the hospital on Christmas Eve and taken to a rehab facility, where he passed away.
"They had done all they could," she told the Fort Worth Star-Telegram.
In a statement, which was posted on Twitter, Texas Gov. Greg Abbott lauded Overton.
"Richard Overton is an American icon and a Texas legend. With his quick wit and kind spirit he touched the lives of so many, and I am deeply honored to have known him," Abbott said.
"Richard Overton made us proud to be Texans and proud to be Americans. We can never repay Richard Overton for his service to our nation and for his lasting impact on the Lone Star State."
Born in 1906, Overton received increasing attention as he aged, especially after becoming the oldest veteran in the United States.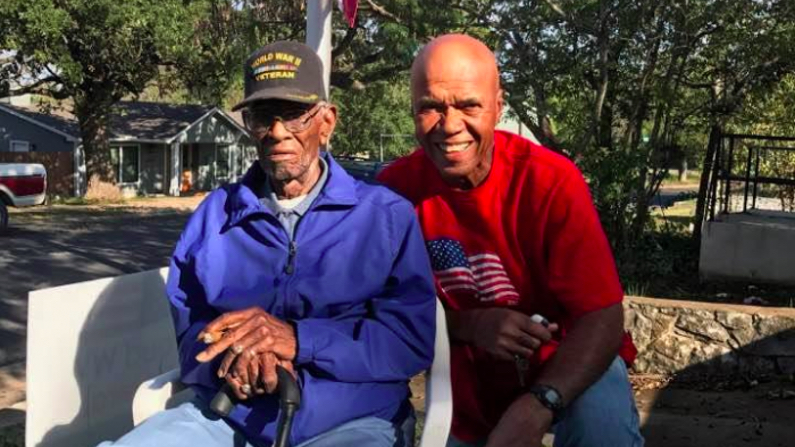 In 2013, then-President Barack Obama honored Overton during a ceremony to honor veterans at the Tomb of the Unknowns at Arlington National Cemetery.
Overton went on his first private jet ride to Washington in April 2018 for a tour of the National Museum of African American History and Culture.
Overton celebrated his 112th birthday in May 2018 on his front porch, which is known locally as his "stage." He built the house in East Austin in 1945. He loved to smoke cigars and puffed about a dozen a day, most of them on the porch.
The Dallas Morning News reported that strangers often stopped by the house on Richard Overton Avenue, renamed after him last year, to take his picture or shake his hand. They could also go to a nearby mural that includes him in it.
Many of his family members had already died, including his nine siblings, his wife, and his ex-wife. He never had any children.
Overton's funeral is slated for Jan. 12, at 11 a.m. at Shoreline Church on Burnet Road and will be open to the public.
From NTD News