Google's parent company launched a website late Sunday meant to direct people to coronavirus testing locations if they meet certain criteria.
The website, launched by Verily, owned by Alphabet, is at this time only for people living in the San Francisco Bay Area, with plans to roll it out nationwide in the coming weeks.
Residents in that area were told to complete an online screener "based on guidelines from public health officials and see if testing is available for you."
If people met criteria established from the guidelines, they were being directed to testing sites in Santa Clara County and San Mateo County. After getting tested via a nasal swab, they'd get their results via email.
The first question to people on the screener asked if they were experiencing "severe cough, shortness of breath, fever, or other concerning symptoms."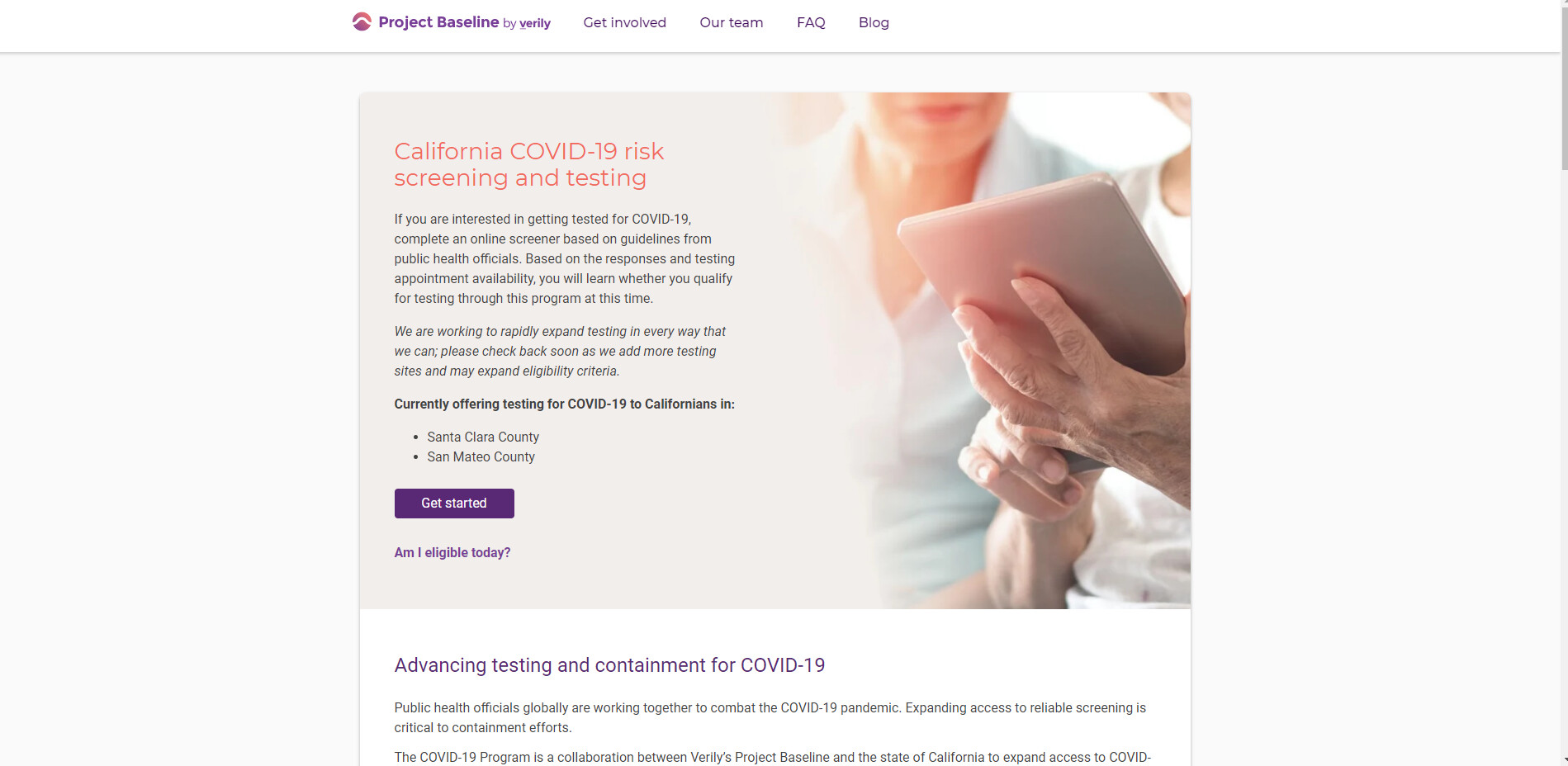 If people answered "yes," they were told to seek medical attention as opposed to going to get tested for the virus.
Verily said on the website that its program was "is intended to expand access to COVID-19 risk screening and testing."
"This program is not intended for people experiencing severe cough, shortness of breath, fever, or other concerning symptoms who may need more acute medical care," it said.
"The initial question is meant to ensure that anyone who is seriously ill does not come to our sites because they are not prepared to provide medical attention," a Verily spokeswoman added in a statement to news outlets.
If people answered "no," they were told to sign in with a Google account and sign a consent form allowing data to be shared with public health officials. They then answered questions about their travel history, symptoms, and work responsibilities.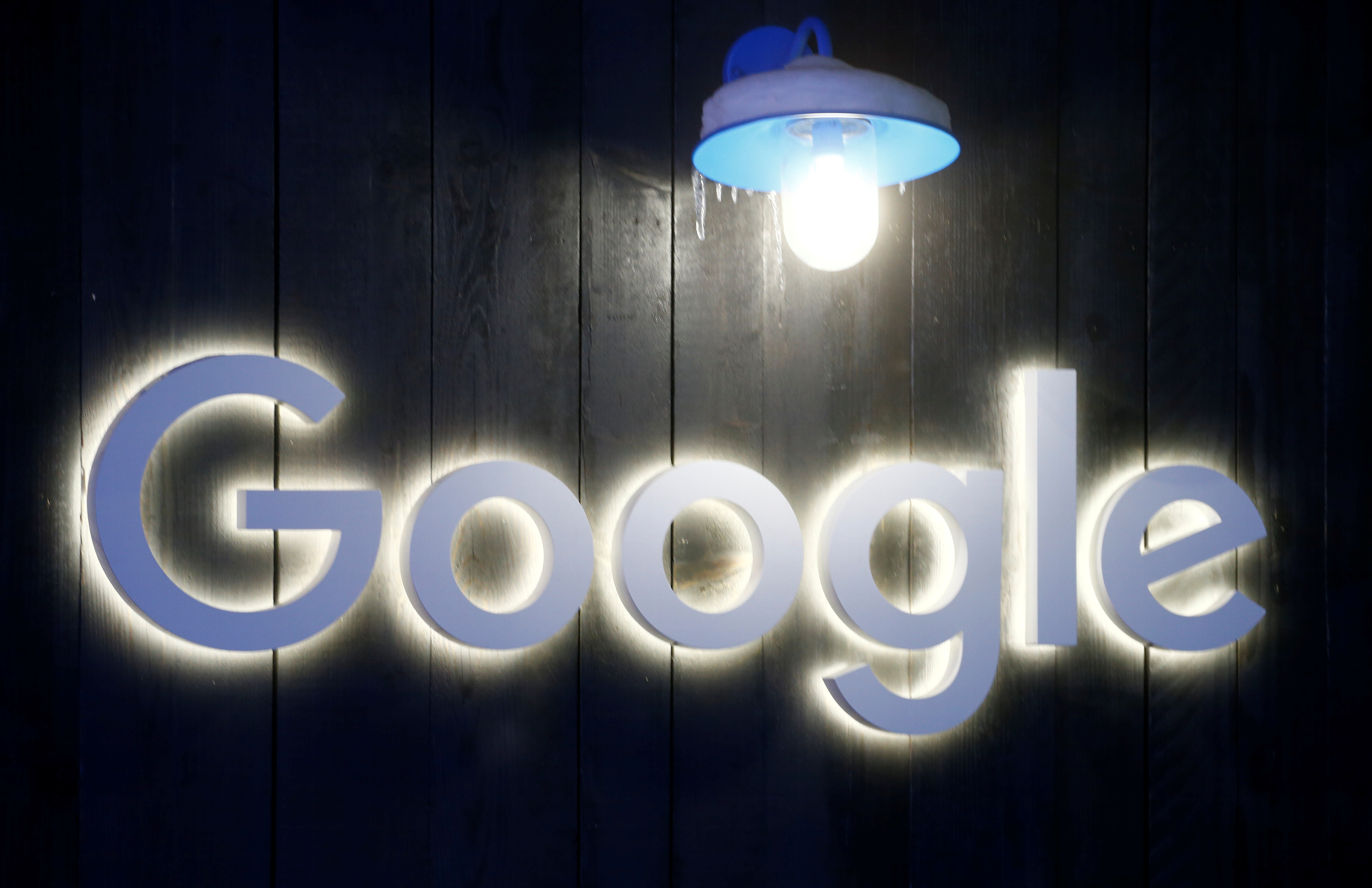 Verily said it was working closely with Gov. Gavin Newsom's office as well as federal officials and local public health authorities.
Sundar Pichai, CEO of Google and Alphabet, said in a statement over the weekend that the website would be expanded in the future.
"While Verily is in the early stages of this pilot program, the plan is to expand to other locations over time," he said.
Google in a statement on March 14 said that it was partnering with the U.S. government to develop a "nationwide website that includes information about COVID-19 symptoms, risk and testing information."
President Donald Trump was the first to announce the website, telling reporters on March 13 that Google was helping develop a website.
"It's going to be very quickly done, unlike websites of the past, to determine whether a test is warranted and to facilitate testing at a nearby convenient location," Trump said.
"Google has 1,700 engineers working on this right now. They've made tremendous progress. Our overriding goal is to stop the spread of the virus and to help all Americans who have been impacted by this," he added.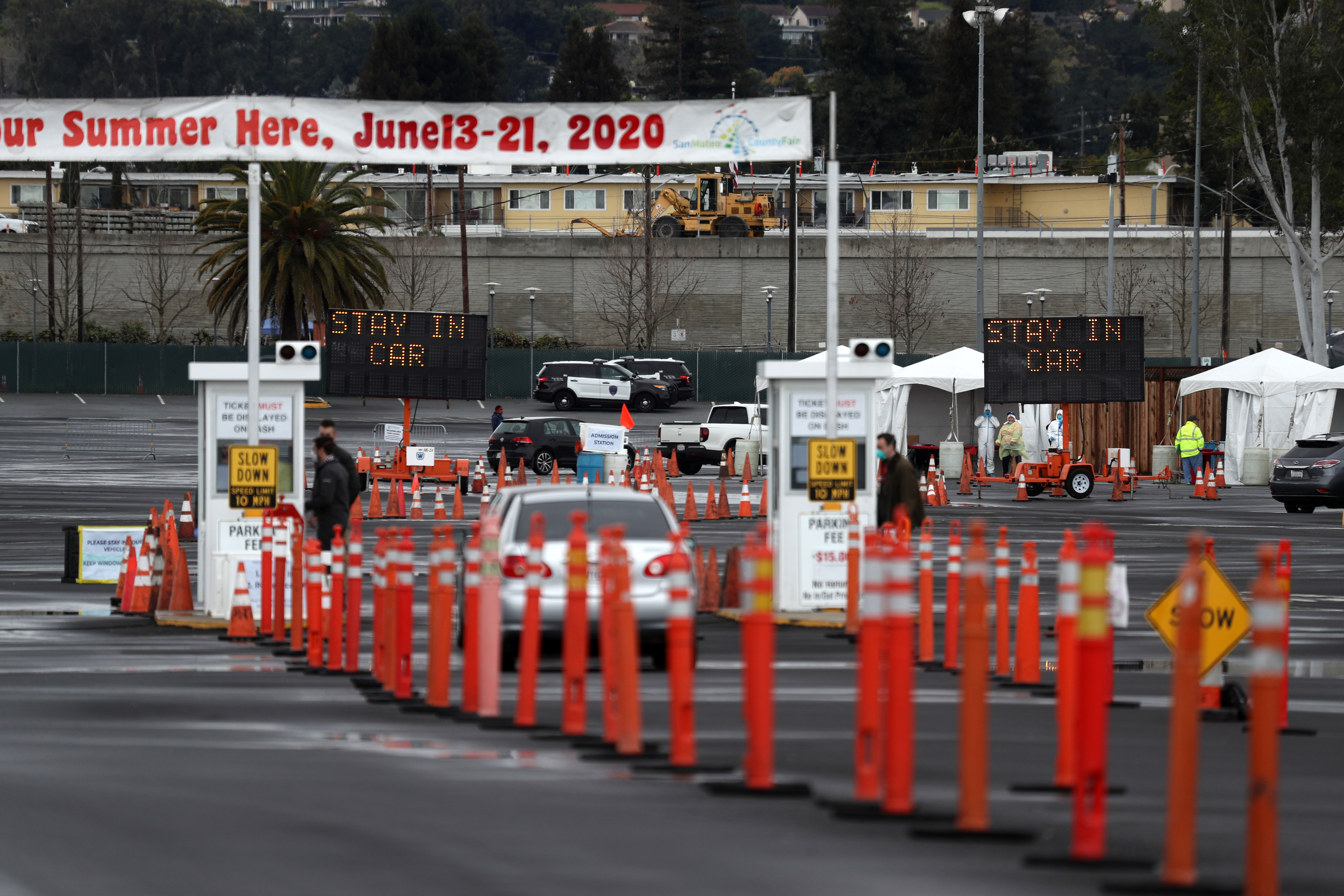 The screening website would ask people questions before telling them "where the drive-thru options would be for them to receive this test," Deborah Birx, coronavirus response coordinator for the White House Coronavirus Task Force, told reporters.
"The labs will then move to the high-throughput automated machines to be able to provide results in 24 to 36 hours," she said.
Walmart, Walgreens, Target, and CVS agreed last week to allow for parts of their parking lots across the nation to be used as drive-thru testing sites. Millions of tests are on track to be produced by companies as early as April for use at the sites.
People who aren't showing symptoms shouldn't be tested, the president and top health officials have said.
The new virus, SARS-CoV-2, started in Wuhan, China last year. It causes a disease called COVID-19 that can prove deadly, especially in those who are older and those who have underlying health conditions.
Preventative techniques recommended by experts include regularly cleaning highly-touched surfaces and objects, avoiding crowds, and frequently washing hands with soap and water for at least 20 seconds, or with alcohol-based hand sanitizer.
Ivan Pentchoukov contributed to this report.