Economic output in the United States will shrink by 34 percent in the second quarter as the CCP virus pandemic delivers a worse-than-expected hit to the economy, Goldman Sachs stated in a new report.
Authored by economist Jan Hatzius, the report lays out a gloomier forecast than the investment bank's previous report, headlined "A Sudden Stop for the U.S. Economy," which had predicted a 24 percent tumble in second-quarter gross domestic product (GDP).
The pandemic has caused a greater downturn than expected on services consumption, manufacturing activity, and construction, leading to the revision.
The new report, published March 30 and titled "The Sudden Stop: A Deeper Trough, A Bigger Rebound," states it is "making further significant adjustments to our GDP and employment estimates. We now forecast real GDP growth of -9 percent in Q1 and -34 percent in Q2 in qoq annualized terms (vs. -6 percent and -24 percent previously) and see the unemployment rate rising to 15 percent by midyear (vs. 9 percent previously)," according to ZeroHedge.
Goldman's analysis was also reported by The Hill, which further noted that its analysts predict a sharp rebound once the pandemic subsides.
"Our estimates imply that a bit more than half of the near-term output decline is made up by yearend and that real GDP falls 6.2 percent in 2020 on an annual-average basis (vs. 3.7 percent in our previous forecast)," according to the forecast, which was cited by The Hill.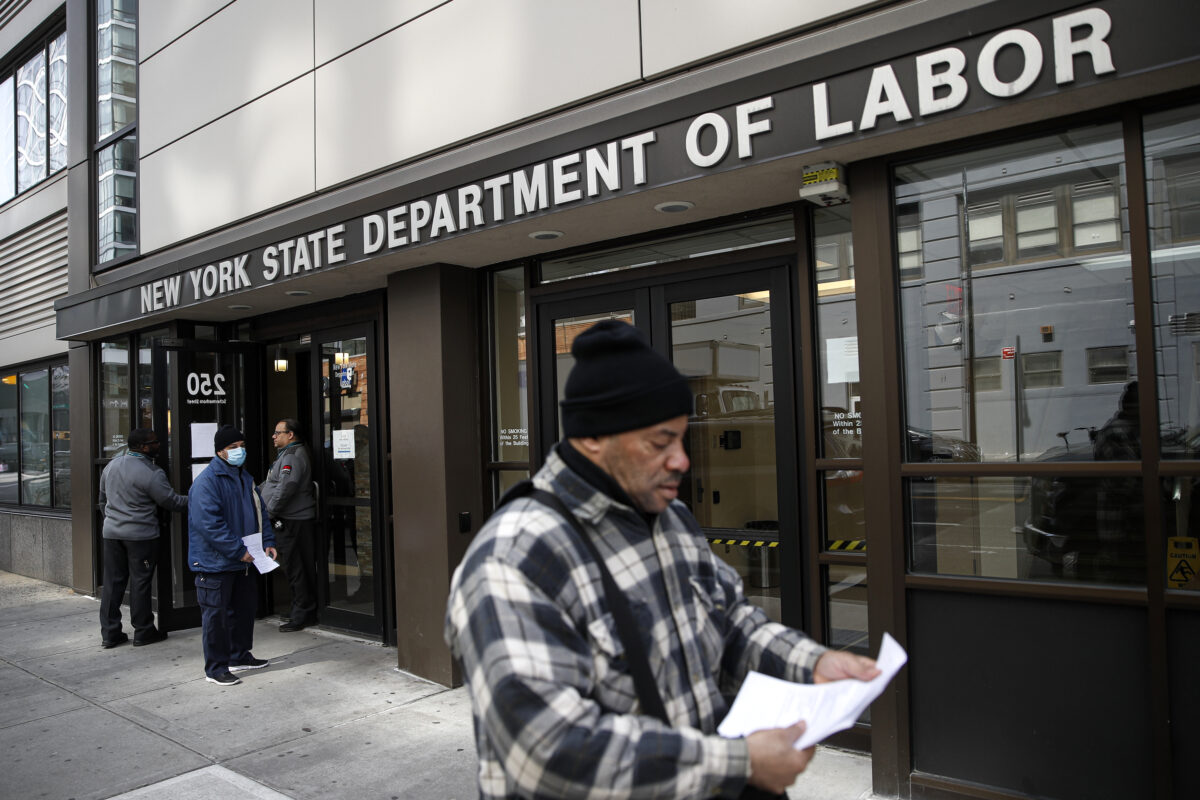 While predicting a V-shaped economic rebound, the report's author concedes the second-quarter collapse "would represent a decline that is more than three times larger than the previous low in the history of the modern U.S. GDP statistics."
The economic effect of the CCP virus has shattered records, such as the 3.3 million jobless claims for the week of March 15–21, which was nearly five times higher than the previous record set in 1982.
Goldman's dismal prediction follows a Federal Reserve estimate that unemployment in the second quarter would range between around 10 percent and 42 percent, with a likely jobless rate of around 32 percent.
Fed Predicts 32 Percent Unemployment in Q2
St. Louis Fed President James Bullard, in an interview with Bloomberg TV on March 30, referred viewers to a Fed note with jobless projections based on occupations "exposed to layoff risk due to social distancing" amid the outbreak.
"If you read the blog carefully, you'll see that there is a way to bound the unemployment rate—it's going to be somewhere between 10 percent and, I think, the upper bound is around 42 percent," he said.
The Fed's "back-of-the-envelope" calculations use two different models to give optimistic and pessimistic estimates, and show a second-quarter jobless rate ranging from 10.5 percent to 40.6 percent, with 27.3 million jobs lost at the lower bound and 66.8 million in the upper limit.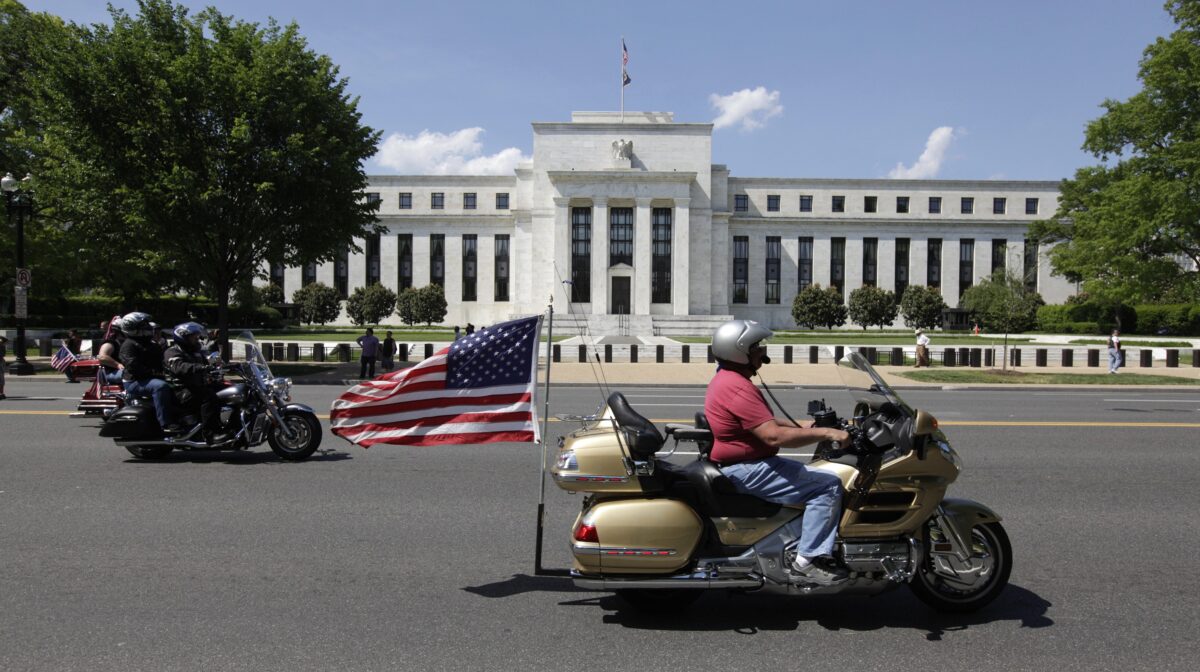 Fed analysts averaged the two, for a most likely outcome of 47.05 million people losing their jobs in the second quarter.
"Summing to the initial number of unemployed in February, this resulted in a total number of unemployed persons of 52.81 million. Given the assumption of a constant labor force, this resulted in an unemployment rate of 32.1 percent," Fed economist Miguel Faria-e-Castro wrote.
Bullard said there is considerable uncertainty around the estimates, which are strongly impacted by factors like whether businesses keep workers on their payrolls by taking advantage of federal pandemic relief programs.
"Hopefully, if this all works smoothly, and there's a lot in the legislation as well," Bullard said, "we'll be able to come out the other side and get the economy rocking again."
The Fed's projections are a downward revision of Bullard's earlier estimate of a 30 percent jobless rate.