WARSAW—So-called golden passport schemes have put Europe's security at risk by letting states sell citizenship or residency to potentially dangerous individuals, the EU justice commissioner has warned.
The programs, known formally as citizenship or residency by investment (CBI/RBI), are "problematic" because while they may let countries attract legitimate foreign investors, their poor design allows potential criminals to gain unfettered access to all countries of the European Union, Věra Jourová said.
"The granting of citizenship poses a serious security risk because it gives beneficiaries all the rights of EU citizens and allows them to move freely throughout the Union," Jourová told the German news service Die Welt on Oct. 16.
"The EU must not become a safe haven for criminals, corruption, and dirty money," she said.
#OECD report considers #passport sales schemes "a back door to #MoneyLaundering". Especially worried on schemes with no effective residence requirements. Like #Malta's. https://t.co/nS2mfnXvVq pic.twitter.com/rZPkkTjalW

— Manuel Delia (@Manwel_Delia) February 21, 2018
No 'Trojan Horses' in EU
Jourová called on member states to "quickly adopt" new EU laws on combating money laundering. "We don't want any Trojan horses in the EU," she said. "Some member states must do more to ensure citizenship is not awarded to criminals."
Intelligence agencies echo these concerns, according to British newspaper The Guardian. Europe's security chiefs reportedly fear "golden passports" being sold to dangerous criminals and making it harder to stop money laundering.
"Golden passport" recipients, associated with dubious sources of wealth, have made headlines recently in a number of European countries.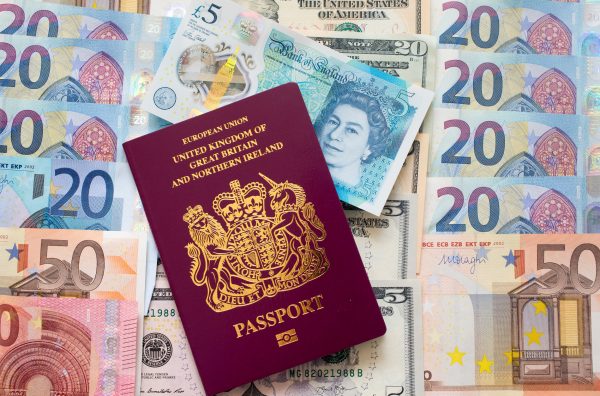 Authorities in Finland raided a real estate firm controlled by a Russian businessperson who had purchased Maltese citizenship following suspicions of massive money laundering.
Finland's National Bureau of Investigation told the country's public broadcaster YLE that it had carried out an extensive search of several business premises with links to the Airiston Helmi real estate company, chaired by Russian national Pavel Melnikov, on suspicion of involvement in financial crimes. Multiple arrests followed the raid and sources close to Identity Malta, a public agency that deals with citizenship and residency matters, told the Times of Malta that Melnikov had purchased a Maltese passport.
In another case, Hungary reportedly issued permits to the family of the Kremlin's foreign intelligence chief, Sergey Naryshkin, who was the target of European sanctions in the wake of Russia's illegal annexation of Crimea.
A joint investigative report by the 444 news site, Direkt36, and Russia's Novaya Gazeta showed that Hungary served as a key gateway to the EU for a growing number of Russian spies, oligarchs, and Kremlin political operatives, due to the sale of residency bonds via the controversial Hungary Permanent Residency program, which has been suspended.
People interested in taking advantage of Hungary's cash-for-residency program are encouraged to "explore other residency investment programs in Bulgaria, Portugal, and Cyprus," the scheme's website states.
Three EU Countries on OECD Blacklist
Meanwhile, three European countries—Malta, Monaco, and Cyprus—are among those nations flagged as operating high-risk cash-for-residency or citizenship schemes, according to the Paris-based Organization for Economic Cooperation and Development (OECD), which on Oct. 16 published a blacklist of 21 countries whose "golden passport" schemes undermine the fight against tax evasion.
"Schemes can potentially be abused to misrepresent an individual's jurisdiction of tax residence," the OECD warned.
Anti-corruption watchdogs Transparency International and Global Witness recently published a joint report called "European Getaway: Inside the Murky World of Golden Visas," in which they claim that "the doors of Europe are open to criminals and the corrupt, thanks to lax, opaque, and mismanaged 'Golden Visa' schemes."
The two organizations say the financial benefit of CBI/RBI schemes is undermined by risks arising from insufficient due diligence, conflicts of interest, and broad discretionary powers.
EU authorities, meanwhile, are "closely monitoring" the situation, according to European Commission spokesperson Christian Wiegand.
A European Commission report on the use and abuse of "golden passport" schemes is due out later this year.