An elderly couple and another woman were killed after an overnight tornado slammed the town of Golden City, Missouri.
Photos taken of the area showed that much of the town of about 700 was destroyed by the twister.
Patrol spokesman Sgt. John Lueckenhoff told KMOV that 86-year-old Kenneth Harris and his 83-year-old wife, Opal, died in the tornado. The other woman's identity wasn't disclosed.
Video footage posted on YouTube showed a number of buildings that were damaged or destroyed.
The three people killed last night in Golden City, Missouri, have been identified.https://t.co/xSr6oJyFxg

— 41 Action News (@41actionnews) May 23, 2019
Tornadoes also touched down near Joplin, Missouri, where a massive tornado killed 161 people on May 22, 2011.
Carl Junction, located near Golden City, was also hit by a tornado, officials told KMOV.
Aerial photos taken of Jefferson City, Missouri, show the aftermath of a devastating tornado that slammed the city night.
Convoy of Hope's Disaster team has sent assessment teams out to towns like Jefferson City, Carl Junction, and Golden City, MO following severe tornados last night. Convoy is coordinating our response with state and local emergency management officials in Missouri. pic.twitter.com/Zi7cGAsV1J

— Convoy of Hope (@ConvoyofHope) May 23, 2019
A tornado hit the city, the capital of Missouri, as people were in bed on May 22. Dozens of tornadoes hit other cities in Missouri.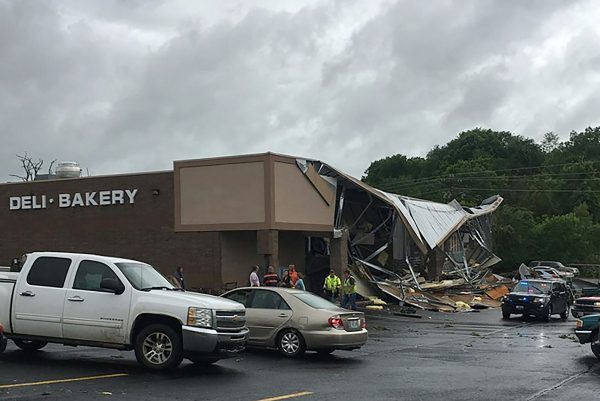 "Across the state, Missouri's first responders once again responded quickly and with strong coordination as much of the state dealt with extremely dangerous conditions that left people injured, trapped in homes, and tragically led to the death of three people," Missouri Gov. Mike Parson told The Associated Press. "I want our responders and all the neighbors who acted selflessly to help their neighbors to know how much their heroic efforts are appreciated by all Missourians."
The National Weather Service said it had received 22 reports of tornadoes by late Wednesday, although some of those could be duplicate reporting of the same twister.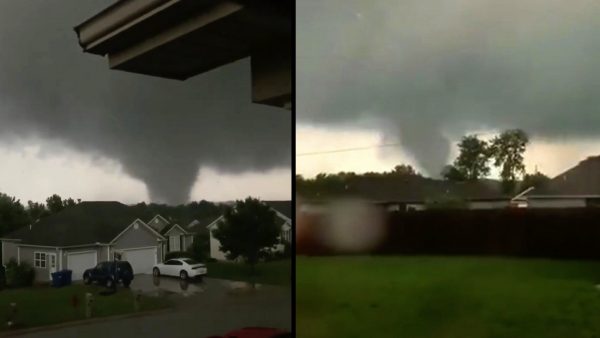 A fourth weather-related death may have occurred in Oklahoma, where the Highway Patrol said a woman apparently drowned after driving around a barricade Tuesday near Perkins, about 45 miles northeast of Oklahoma City. The unidentified woman's body was sent to the state medical examiner's office to confirm the cause of death. Oklahoma Department of Emergency Management spokeswoman Keli Cain said she isn't yet listed as what would be the state's first storm-related death.
The Associated Press contributed to this report.