A GoFundMe raised $400,000 for a 5-year-old boy who was allegedly thrown from a balcony at the Mall of America and sustained life-threatening injuries.
According to the Star-Tribune, a stranger with a history of mental health problems allegedly threw the boy. As of April 13, the boy, named Landen, was hospitalized.
A family friend set up the GoFundMe page, saying that the boy is "still very much with us and fighting." The page wants to help the family cover the medical costs, which will include several surgeries.
The 5-year-old boy, whose first name is Landen, "is still very much with us and fighting," a family friend said. The suspect, Emmanuel Deshawn Aranda, is expected to be charged Monday with attempted murder.

Posted by Star Tribune on Saturday, April 13, 2019
The boy, the page said, is "the sweetest kindest 5 year old you will ever meet" and added that "his soul is soft and gentle and instantly brings a smile to everybody he meets."
Specifically, the page raised $400,000 out of a $500,000 goal with about 12,000 donors.
"No child should ever face such senseless evil. God bless Landen and his family," said one commenter. "Sending prayers and healing vibes to Landon and his family, you got this little dude, stay strong," wrote another.
Donations pour in for boy thrown from Mall of America balcony https://t.co/sykolLJsD4 via @nypost

— Lisa Mei – Cyber Punk (@LisaMei62) April 14, 2019
Landen's family declined to make a comment over the weekend, asking for privacy.
Officials identified the suspect as Emmanuel Deshawn Aranda, 24, who fled the scene on April 12. He was taken into custody on the same day at the mall's transit area and is being held in Hennepin County jail on suspicion of attempted murder.
Aranda will face charges at 12 p.m. on Monday, officials told the Star-Tribune.
Boy Remains Hospitalized
Police have said the boy remains in the hospital with serious injuries.
Hanneman confirmed that the child is still alive and being cared for in the hospital.
"The recent update from the Bloomington PD was accurate, he is in stable condition, contrary to the rumors and attention seekers out there stating that he has passed," he said.
Police described the little boy's injuries as life-threatening and added that witnesses administered first aid.
"The child is still alive, he's receiving care, and I think we're just asking for thoughts and prayers for that child to recover," Potts told reporters during the press conference. He added that he couldn't go into detail about the child's condition.
Video link to today's BPD press conference. We will keep you updated as this investigation progresses. Also, a heartfelt thank you to all for keeping this young victim & all involved in your thoughts https://t.co/2GXNoD8ZOB

— Bloomington Police (@BPD_MN) April 13, 2019
Motive Unclear
Police are still searching for a motive. Potts added that while both the victim and suspect are locals, there is no evidence that the suspect knew the victim ahead of the crime.
"[Through] our investigative work and witnesses that we've spoken to, we feel confident saying that the suspect threw the child off of the third floor. But, as to why he did that, is still something we're looking into and trying to figure out," he said.
Aranda is being held on suspicion of attempted murder, and Potts said the police are expecting to submit the case to prosecutors by mid-day Monday in support of the charges.
Brian Johnson walked into Mall of America moments after a child was pushed from the third floor, according to police. Johnson said the child's family member was asking for prayers and that police immediately got a handle on the scene. @kare11 pic.twitter.com/1gYf7ptzAz

— Danny Spewak (@DannySpewak) April 12, 2019
On Friday, April 12, witnesses heard a woman screaming that her child was being thrown off a balcony.
"She was screaming 'Everyone pray, everyone pray. Oh my God, my baby, someone threw him over the edge,'" a witness, Brian Johnson told WCCO-TV.
"This is a horrific situation," Potts said.
Despite the incident, Potts thinks the mall is still a safe place.
"We think this is a very isolated incident," he said. "We think the mall is still a very safe place to go."
The 5-year-old boy "enjoys soccer, playing with friends and family and playing hockey with his brother and sister," according to the GoFundMe page. However, now the boy "has a very long road to recovery ahead of him," the page said.
On Friday, the boy "was enjoying a day at the Mall of America with his mom and friend…when a stranger maliciously grabbed him and threw him over the third-floor balcony for no apparent reason." The family don't know the suspect and are "completely clueless" as to why the suspect targeted the little boy, according to the GoFundMe page.
Police received an initial report at 10:17 a.m. saying a child had fallen from the third level of the mall, but witnesses reported the child was pushed or thrown by a man, Potts said, according to Reuters.
"We don't believe that there is a threat to the public at this point as the suspect has been located," he said, adding that the incident appeared to be isolated.
The Mall of America, home to 330 stores, is located in the city of Bloomington, just south of Minneapolis. According to the mall's website, it is visited by 40 million people from around the world each year.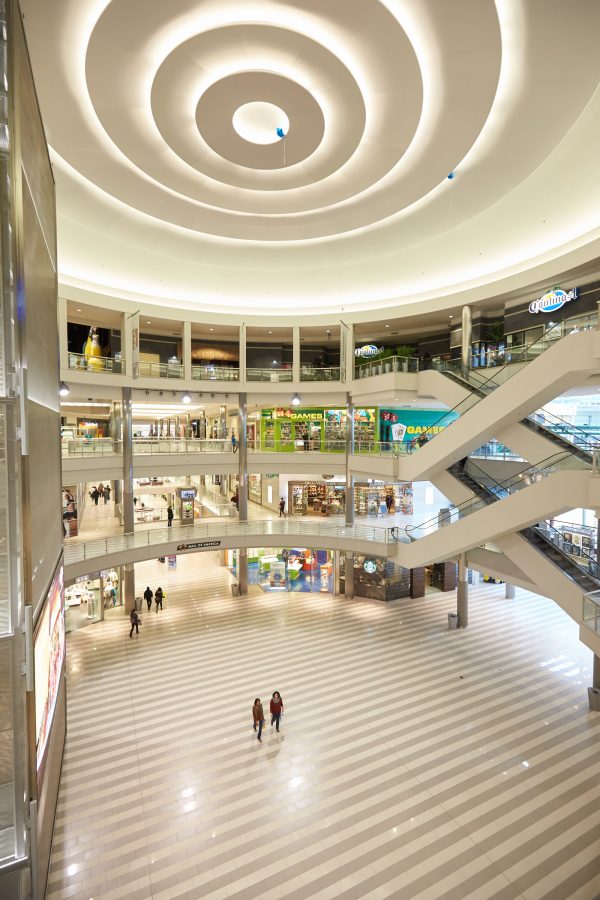 In a statement, Mall of America said it was "a senseless act and words cannot truly express our profound shock and sadness," ABC News reported. "Our immediate and only concern is for the wellbeing of the family and the child, as well as for any individuals who may have witnessed the incident."
"We have counseling services available for anyone who may need assistance. We know that this is a concerning event for all of us. As the Bloomington Police Department continues to investigate how and why this isolated incident happened, we will provide our full cooperation," the mall said.
Reuters contributed to this report.