The very last Chevy Cruze was built at the General Motors plant in Lordstown, Ohio.
Reuters reported that production is slated to end two days ahead of schedule, meaning that on March 7, the Lordstown GM plant will go quiet for the first time in more than 50 years.
According to CNBC, the final Cruze rolled off the assembly line at 2 p.m. on March 6.
A spokesman told Reuters the company is "ahead of the production schedule," adding that production was slated to end on March 8 "but now it looks like it will finish up Cruze production on Wednesday."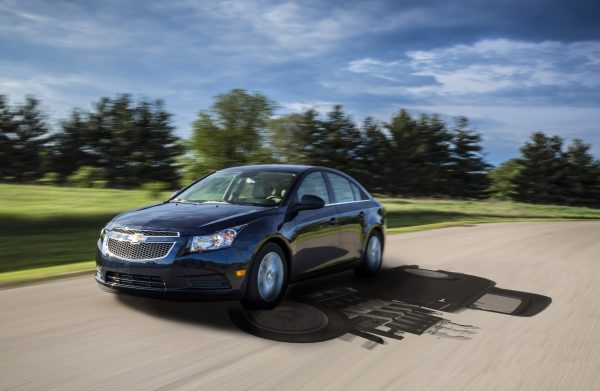 Kim Clark-Baldwin, a worker at the plant, told WILX-TV on March 6: "The last car went past me, well it's on another line and it gets to me tomorrow but it was really sad. A little quiet, a little eerie quiet. It's sad."
GM in 2018 announced it would shut down car assembly plants in Michigan, Ohio, and Ontario, cutting 15,000 jobs. But last month, GM said it extended production at its Detroit Hamtramck plant until 2020, according to Reuters.
The reason, according to the automaker, is because it is planning to focus more on crossover SUVs instead of passenger cars, which the Cruze was.
The Lordstown plant had employed as many as 4,000 people several years ago, but it was down to only about 1,400 hourly workers, The Associated Press reported.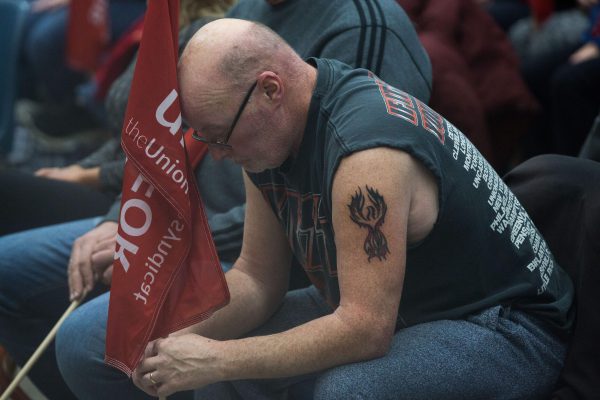 Citing declining demand for the Cruze, GM said it had to close down the Lordstown plant.
"At the end of the day, [CEO] Mary Barra is doing what's best for GM," said Jeff Schuster, an analyst with LMC automotive, told CNBC about the plants closing. He noted that GM's plant inefficiency is quite high compared to other auto manufacturers.
"There's no telling what will happen to the Lordstown plant," speculated  Schuster. "It could ultimately be bought by a Chinese automaker or a start-up we haven't even heard much about."
General Motors is saying goodbye to one of its vehicles – the very last Chevy Cruze is expected to come off the line at the Lordstown Ohio plant on Wednesday.

Posted by WILX News 10 on Wednesday, 6 March 2019
After it was announced the North American GM factories would be shuttered, emotional workers were seen gathering at plants, wiping away tears and praying.
"I don't know how I'm going to feed my family," Matt Smith, a worker at an Ontario factory, said outside the plant, News.com.au reported at the time. "It's hard. It's horrible."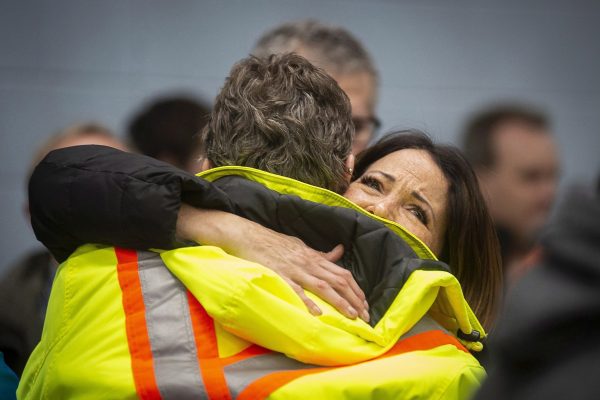 Another GM worker said, "You're going right into Christmas. You're looking for celebration and that's not there now."
In November, President Donald Trump criticized GM, saying all subsidies should be cut to the company.
"Very disappointed with General Motors and their CEO, Mary Barra, for closing plants in Ohio, Michigan, and Maryland," Trump tweeted on Nov. 27. "We are now looking at cutting all @GM subsidies, including for electric cars."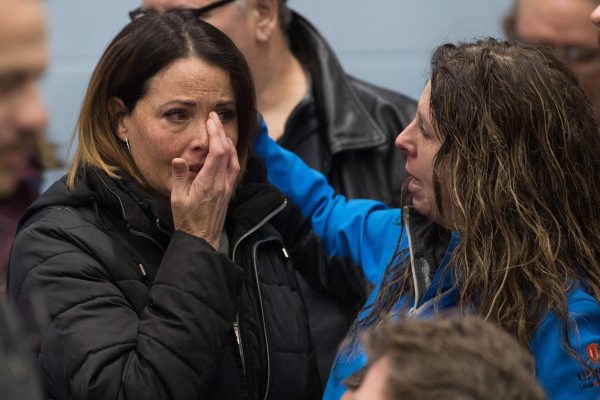 "Nothing being closed in Mexico & China. The U.S. saved General Motors, and this is the THANKS we get," he also wrote.