Cultural differences were highlighted reflecting the quality of family life, and life in general for the elderly. From neglect to great respect was mentioned when Epoch Times staff from Victoria, B.C. Canada to Bangalore, India asked locals, "How much are elderly people valued in your society?"

Rio de Janeiro, Brazil
Cléa Guerrapeixe, 85, Retired
I think things are changing nowadays. There's been more interest in caring for the elderly. With the lessons being given on TV, people are becoming more aware, and learning again, how to appreciate the elderly for their wisdom. Previously, the elderly were greatly respected and valued. Grandparents used to live with their families. Then the consciousness of young people changed and the elderly were left out. Their children and grandchildren used to send them to nursing homes. But now, I see that this is changing, and the elderly are moving back with their families. Young people on the streets still do not respect, and they pass running in front of us without an apology. I think this is lack of parental education. After I started using a cane, the cars began to stop when I want to cross the street, and young people usually help me. I do not need to use a cane, I can walk normally, but I noticed this change in treatment.

Stockholm, Sweden
Marie Hildeman, 81, Retired Immigrant Teacher
It is always in the newspaper, a lot of news that we, who are older are so neglected, but … from my point of view … I can only judge from my little world. So far, I myself have been fortunate; I have not been neglected. Of course, I don't know anything about the future, and how it would be if I get some illness or disease.

Hradec Kralove, Czech Republic
Petra Pliscinska, 25, Student
Relatively little, I would say. Mainly students of elementary and intermediate schools have almost no respect for elderly people. But sometimes, also my parents' generation has not very good behavior toward their parents.

Bangalore, India
Anand S., 31, Businessman/Artist
In our country, India, I would say that a majority of people still respect their elders. It is taught as a part of our culture to respect our parents. The members of the family take care of their parents and elders, even if their thoughts and mindsets do not match very much. Of course, this trend is slowly changing and people are slowly trying to ape the Westerners in their ways and means. But still a vast majority look at the elders with respect.

Victoria, B.C., Canada
Dianne Fryer, 54, Hair Stylist
I value the elderly, but I don't know if they are valued at all in society. I find that sometimes they are separated from families. I would like to see more parents, elderly parents, taken good care of by their families, like they used to. The elderly people used to stay with the family and the grandchildren would live in the home. I'm seeing less and less of that; I find it very sad.
I see that more people are put in elderly living situations. I think that in some cases that is okay. If it is what they want. And sometimes families forget them. So that's why I think it would be nicer if families would include. I think grandparents have a lot to offer their grandchildren. And if they actually stayed living with their family, I think like they do in China or other countries, I think it would be more beneficial for them in society.

Cardiff, United Kingdom
Ann Riley, 62, Retired (on holiday in Australia)
Elderly people, we are in fact invisible, in the U.K. … Seems to be all youngsters, and youngsters for children. That's their priority in the U.K., but the elderly are invisible.

Burleigh Waters, Australia
Chisato Snell, 51, Shop Assistant
I've been living in Australia for the past 23 years. I was brought up in Japan where older people are more valued, in the Asian countries, because we appreciate their knowledge, their history, and their life experiences. I notice here that a lot of older people are living by themselves, so they don't have much chance to talk to younger people. Recently, people tend to value superficial appearances instead of what's stored inside. If younger people are patient enough to spend more time with elderly people, they might be surprised at what they have gone through, and what they can offer younger people.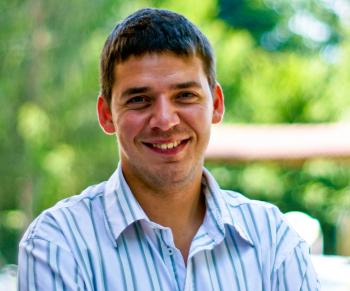 Sofia, Bulgaria
Mariya Hadzhiyska, 26, Technical Assistant
In Bulgarian society elderly people are only valued during elections. For the rest of the time, it's really a big struggle for them to survive. They are at times discriminated against in society—especially when they have to find a new job.

Auckland, New Zealand
Rozanne Flemming, 52, Music Teacher
Nowadays, with busy family lifestyles, I am aware that many elderly, in European cultures especially, are not being given the care that should be their right. Those who cannot afford to put their parents into good rest homes are left to struggle with very little support. It is nice to see that other cultures still value their elders and have them living with them as an extended family.

Gdynia, Poland
Bartosz Pieczynski, 25, Journalist and Traveler
Poles for sure respect elders for they have managed many adversities of fate during their life; they survived World War II, then the period of socialism. Traditionally, grandparents are very important people in Polish families. Unfortunately, similarly to many post-socialist countries of Central Europe, elderly people are only "needed" during elections. Later, the government forgets about this social group. They have very low retired pay and pension; some of them hardly make ends meet.

Singapore
Kenneth Hui Juan, 19, Student
It is unfortunate that younger generations do not value the elderly much today, despite their past contributions. Some may feel their existence only in the work force, since our government requires the elderly to keep on working to be self-sustainable and less reliant on the government. A few of us still hold respect for the elderly and treat them with a caring attitude, but I have also seen many teenagers and adults here who are very disrespectful to the elderly, many are seen reprimanding their aged parents, or swearing at some old man or old lady in public places, or public transports.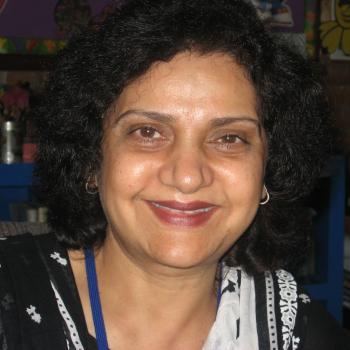 Islamabad, Pakistan
Muhammad Raza, 67, Watchman/doorman
We should respect elders, women, and children. We should treat others with kindness. Nowadays, people are running around at a fast pace and have forgotten to give their elders time. I think that if someone believes and has faith in God, then they will remember the correct rules for behavior and act with respect. My wish is that I could always take care of my parents.

Kromeriz, Czech Republic
Kamil Bednarik, 29, Business Assistant
I think our society appreciates elderly people less and less. Everybody is chasing their own profit and rather wouldn't see older people here.

Woerden, Holland
Rachid Anouara, 21, Student
They are very well appreciated. People listen to them and respect them, respect them more than younger people. They are well taken care of. It is well arranged. I think they don't have to wait too long before there is suitable accommodation available somewhere for them. I don't think too much about it, but for example in my (very crowded) bus to school, students automatically stand up and give their seat to an elder. They don't have to ask for it.

Florence, Italy
Moreno Ceccarelli, 56, Street Stall Owner
After and before the Industrial Revolution, the family was composed of numerous relatives of different generations. Then the family was in continuous regeneration with many people living together—grandfathers, grandmothers, uncles, brothers, and children. In the past, our women did not work, and the family was in constant change, where a different person would take care of the oldest. With the arrival of progress, the women began to work; now the family is small, the money is not sufficient, people live longer; and the older people have become the "excess weight" for this modern family. The state is here for the older people, not the family. In the family, nobody has time to stay with the older people. If they are alone, they need to pay a care worker and this person, a stranger, becomes company, and is responsible for this older and abandoned person.
Look for the Global Q&A column every week, when Epoch Times correspondents interview people around the world to learn about their lives and perspectives on local and global realities. Next week's global question: "Is the spread of swine flu, H1N1, or the fear of swine flu having any impact where you live?"