Humanitarians, celebrities, and politicians were among the lives people wanted to experience when Epoch Times reporters from Peru to the United Kingdom asked locals:

Lima, Peru
Jaime Huarca, 37, Law Student
I would walk in the shoes of Mother Teresa of Calcutta, who was a person of great simplicity and humility, and who provided a lot of humanitarian aid to needy people in the world. She is an example to follow; especially in the homes of families to instill values. Family is very important for youth training, but today, family members have lost contact [with each other], and thus the loss of values.

Hamilton, New Zealand
Alison Rowe, 58, Counselor
I would like to walk around in minister of Social Development, Paula Bennett's shoes for a day. I'd really like to get a sense of what a female member of Parliament experiences. I think that we have no idea of what it is like or what is required. Because her ministry deals with people on the benefit, there is a lot of criticism directed toward her. … I have clients who are beneficiaries and I am interested in her research approach. She has been traveling around the country meeting with groups. I would like to be in her shoes, so I could hear what people have to say to her. 

Puerto Montt, Chile
Arely Cannobbio Chiguay, 30, Midwife
I would be a full-time human rights defender. I would dedicate my life to this work through any NGO. Actually, I am part of Amnesty International and Avaaz Community working as a cyber-activist; that is to say, I act through the Internet. Nevertheless, many times I feel the impulse to pass the screen, and go to so many places where there is desolation and injustices, and work toward the world becoming a better place for all human beings.

Saragossa, Spain
Roberto Yela, 32, Barman
I would be my mother. She is an awesome woman with an endless capacity to do things. She has devoted herself unconditionally to the family. She has four grown-up sons, and still has the courage and desire to take care of her grandchildren. She is a living example for all of us.

New York, USA
Tina Brunner, 27, Illustrator and Storyboard Artist
I would like to spend a day walking in Joe Strummer from The Clash's shoes because of the way he lived his life. He was a musician; they're always touring and always playing their music, writing their music and [near] destitute the whole time. There's a lot of things he talks about to try to get people to think about their lives, and how to live better, instead of just accepting the way things are, to change things, … not being complacent or apathetic, and he was very good at doing that. And I'd like to see if it's something I can do. 

Palmwoods, Australia
Cheryl Chamberlain, 54, Teacher's Aide
You see police on TV nearly every night and different circumstances, and how hard their job would be. When you get picked up for speeding or going through a red light, which I haven't, but my husband was recently. … They're doing what they've got to do. I wouldn't like to do the job actually; they get it pretty tough, but I would like to experience their work for a day. Yes, because they come up against so much. They are dealing with so many different sorts of people, low life, drugs, car accidents, et cetera.

Wigan, United Kingdom (visiting Australia)
Anne Ward, 67, Retired Teacher
I would like to walk around in Orla Guerin's shoes, that is, the foreign correspondent for the BBC, because I'd like to experience firsthand the incidents that are making headline news around the world. For example, in Syria, Egypt, Afghanistan, et cetera.

Rheinland-Pfalz, Germany
Solveig van Riel, 20, Nanny
I am happy being myself. Next week, I am returning to Germany to study for three years to be a midwife. My next step, I want to be a volunteer midwife in Africa because of the experiences I will have.
Note: Ending a short working holiday in Australia.

Bucharest, Romania
Cristian Petcu, 20, Security Agent
[I want to walk] in the shoes of the fashion designer Catalin Botezatu. He is an interesting person; he travels a lot, meets many people, et cetera. I like his way—the way he behaves, talks, the way he collaborates with people—his style, in general.
Note: Catalin Botezatu is a famous Romanian fashion designer, also known abroad.

Dubai, United Arab Emirates
Arian Pezeshki, 20, Rapper
If I had a chance to walk in someone's shoes, my first choice would be super hero Hancock, because he can do whatever he wants, and he does not care, so that's a good one. My second option would be a local [Emirates local] because they can do whatever they want and nobody cares.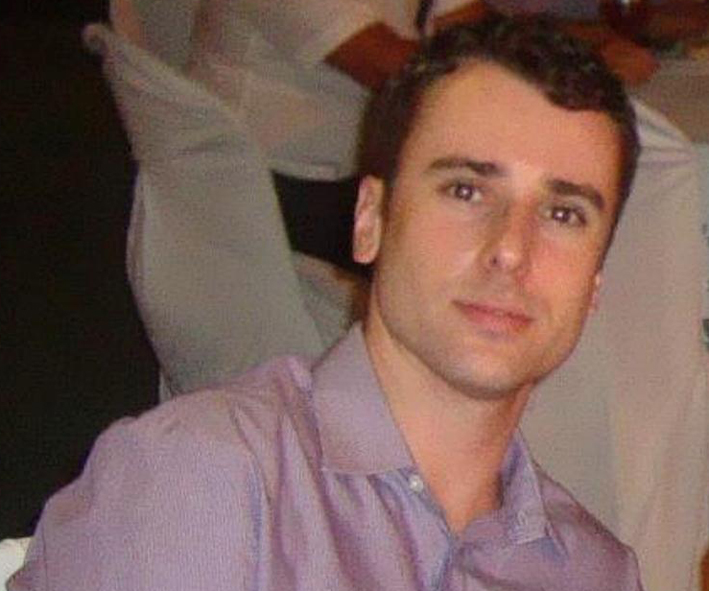 Sao Paulo, Brazil
Juliana Renovato Vizza, 17, Natural Science Student
I want to be a beggar for a day. I want to understand how you do not want to have money. There are those who do not choose (to be a beggar), but do nothing to get out of it. What good is getting dirty and hungry? Once I made a friend beggar and she was from a very good life; she had graduated, but decided to leave her house because she felt trapped and limited, then went to live on the street. She lost everything. I want to understand why some people choose it.
Look for the Global Q&A column every week. Epoch Times correspondents interview people around the world to learn about their lives and perspectives on local and global realities. Next week's global question: "Have you ever felt discriminated against?"