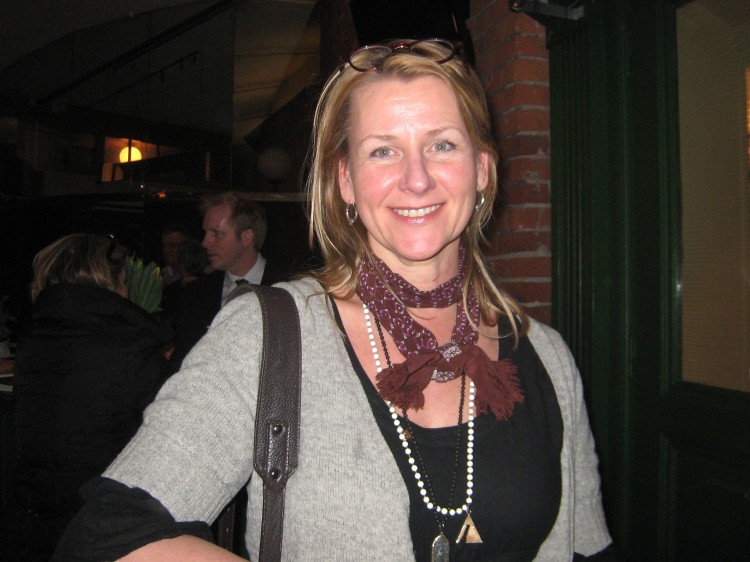 STOCKHOLM, Sweden—Shen Yun Performing Arts International Company performed at Cirkus on its opening night of its 2012 tour in Stockholm. Among the audience was Mrs. Annika S. Cavalcente, merchandise manager of a global chain of boutiques and merchandise enterprise. "This is the first time I've seen anything like this," she said. "I think it's amazing, it's beautiful."
Shen Yun has a mission of reviving 5,000 years of Chinese culture. The Chinese have always believed theirs to be a semi-divine culture, and that only heavenly beings could give the inspiration for such a diverse and colorful culture such as the traditional Chinese culture.
"I think it's great. It's so old, it's so full of wisdom and looked upon as something holy. This is something we should have more of these days," Mrs. Cavalcente said.
She also loved the colors of the show. "I wish I had my kids with me. I think it's breathtaking—beautiful," she said.
Classical Chinese dance is at the heart of every Shen Yun performance and is a system of dance that is nearly as old as China's civilization itself, the company says. Although mastering the dance requires extensive training and athleticism, it is able to convey the innermost thoughts and virtues of each performer.
She was impressed with the synchronization of the dancers. "It looks like they've been training for decades probably to do all these moves," she said. "Also they can do the jumping from nowhere. I think it's amazing."
Mrs. Cavalcente said that she had gained some understanding of traditional Chinese culture and appreciated the two emcees who lead the audience from piece to piece, explaining Chinese culture and history.
Reporting by Linda Wu and Peter Sanftmann.
Shen Yun Performing Arts, based in New York, has three touring companies that perform simultaneously around the world, with a mission to revive traditional Chinese culture. Shen Yun Performing Arts International Company will next perform in Paris on April 10 and The London Coliseum, April 12-15.
For more information visit ShenYunPerformingArts.org