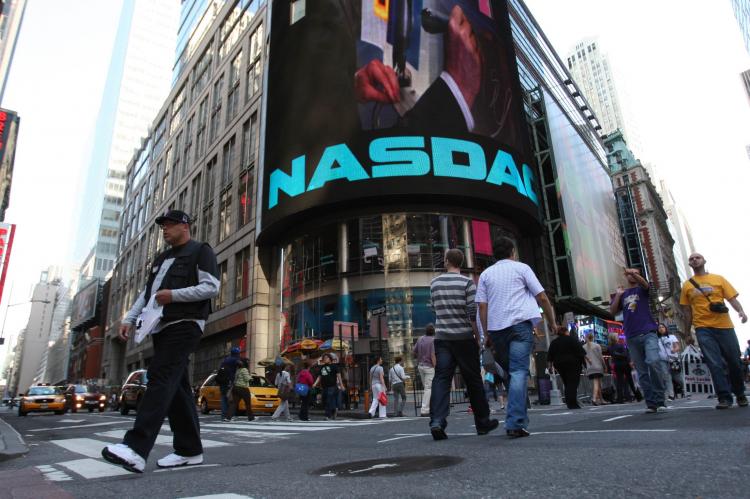 Leading global operator of financial markets NYSE Euronext and the world's largest exchange company NASDAQ QMX Group have joined forces to investigate the cause of the chaotic Wall Street plunge on May 6. The almost-1,000 point nose dive was the lowest one-day drop on an intraday basis in Dow Jones history.
According to Bloomberg, computerized trades sent to electronic networks seemed to alter an orderly stock market decline into turmoil, according to Larry Leibowitz, the chief operating officer of NYSE Euronext. Nasdaq OMX Group Inc. cancelled trades in 286 securities that rose or fell 60 percent or more.
Although the first half of the Dow Jones Industrial Average's 998.5-point intraday plunge appeared to show normal trading patterns, the sell-off snowballed because of orders sent to venues with no investors willing to match them, Leibowitz said in an interview on Bloomberg Television.
"If you look at the charts you can see fairly clearly where the trades came in," he said from New York. "It's that V-shaped drop where it came down and snapped right back up. You had some very high-cap stocks trading down 50 percent or large percentages in a split-instant because there really was no liquidity in electronic markets."
By the end of the trading day on May 6, the Dow dropped around 3 percent and continued to fall the next day, deteriorating another 1.3 percent. On May 7, the chief executives of both exchange operators were playing the blame game with each other.
Nasdaq OMX's Robert Greifeld claimed that the New York Stock Exchange's use of a "mini circuit breaker" during the plunge was the culprit, describing it to be like abandoning listed stocks and sending a signal that there was something wrong with NYSE-listed stocks.
NYSE Euronext's Duncan Niederauer retaliated by describing NYSE's systems as a mechanism to slow down "the race car when we think it's dangerous." However, since the dual spat has subsided, the competing operators have issued a joint statement stating that the "NASDAQ OMX Group and NYSE Euronext are committed to working closely with each other, the (U.S.) Securities and Exchange Commission, other regulators and all market participants to determine the cause of Thursday's market plunge and to develop effective solutions promoting greater market stability, efficiency and transparency," the exchanges said in a statement.
Cancelled trades not contestable
The immediate initial reports indicated that the cause of the volatility was possibly attributed to erroneous trades from a trader in Citigroup making a typographical mistake and sparking a massive computerized sell-off. Even the White House's homeland security and counterterrorism investigated the erratic market activity and have since concluded that there was no sign of cyber attack. Nevertheless, the context of the current climate of the financial crises is volatile, with the worsening of the European debt crises needs to be taken into account.
Due to the spotlight on the Dow Jones plunge, conflicting trading rules has surfaced as one of the possible causes. The trading debacle has prompted meetings of the Securities and Exchange Commission (SEC) and the Commodity Futures Trading Commission (CFTC) with the major exchanges according to the CEO of BATS Global Markets, one of the largest U.S. trading networks. Ratterman said on Friday that SEC officials called him at his Kansas City, Mo., office late on May 6 and again on the next day investigating the irregular trading. Another exchange operator, BATS, had to cancel 540 trades.
NYSE CEO Duncan Niederauer told CNBC last Friday that his exchange cancelled 4,000 trades. Nasdaq declined to give a number. Direct Edge, the third-largest U.S. exchange, reviewed some of the 10 million trades made Thursday and found 2,000 that had to be cancelled.
Nasdaq is cancelling all trades made between 2:40 p.m. EDT and 3 p.m. EDT on May 6 with discrepancies of around 60 percent of the consolidated last print in that security at 2:40 p.m. or just before. Nasdaq confirmed that its decision is not contestable.