WASHINGTON—A global coalition of nearly 300 scholars from 26 countries has demanded Beijing abolish its mass internment camps in Xinjiang. The coalition calls for the international community to, in various ways, add more pressure on Beijing and to sanction Chinese leaders to cease "this act of unprecedented repression."
A statement signed by 278 scholars was released on Nov. 26 at a press conference at the National Press Club in Washington. Sean Roberts, director of international development studies at George Washington University, said that although scholars usually don't hold press conferences, the situation in Xinjiang was so worrying that he and many of his fellow academics felt compelled to take this action.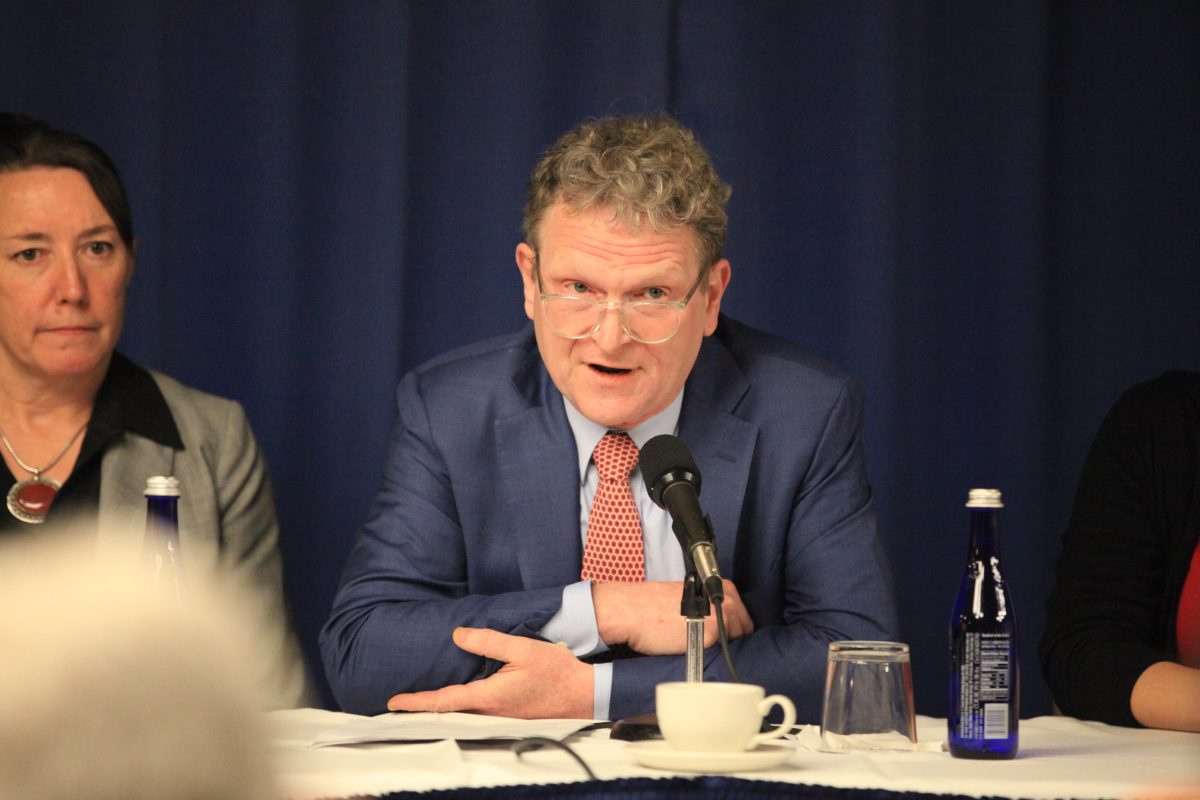 "As concerned scholars who study China, the Xinjiang Uyghur Autonomous Region (XUAR), Central Asia, and other related regions of the world, we issue this statement to highlight our concerns and to call the international community to action in relation to the mass human rights abuses and deliberate attacks on indigenous cultures presently taking place in China's XUAR. The signatories to this statement are united in viewing the present situation in this region of China as one of significant international concern," the statement says.
The statement relates how over 1 million people are detained in the camps without trial and subjected to torture, psychological stress, and deeply invasive forms of surveillance to force them to abandon their native language, religious beliefs, and cultural practices.
The coalition of scholars is calling on states and institutions to issue formal statements demanding that Chinese leader Xi Jinping and the Xinjiang Uyghur Autonomous Region Communist Party Secretary Chen Quanguo immediately abolish the "transformation through education" detention system and release all Uyghur, Kazakh, Kyrgyz, and other detainees.
The coalition also calls for economic sanctions on Chinese authorities and technology companies in and outside of China that are benefiting from the campaign against Uyghurs and other minority groups in the region.
In addition, the scholars call for the UN, countries presently engaged in negotiations regarding projects that are part of the Belt and Road Initiative, as well as academic institutions around the world, to take actions to end this atrocity.
Economic sanctions are already under consideration by the U.S. Senate, in which a bipartisan bill, the Uyghur Human Rights Policy Act of 2018, was introduced this month.
The bill commits the U.S. government to pursuing economic sanctions against a number of Chinese officials, including Chen, who is widely considered to be the driving force behind the crackdown on the region's Uygur, Kazakh, and other ethnic groups.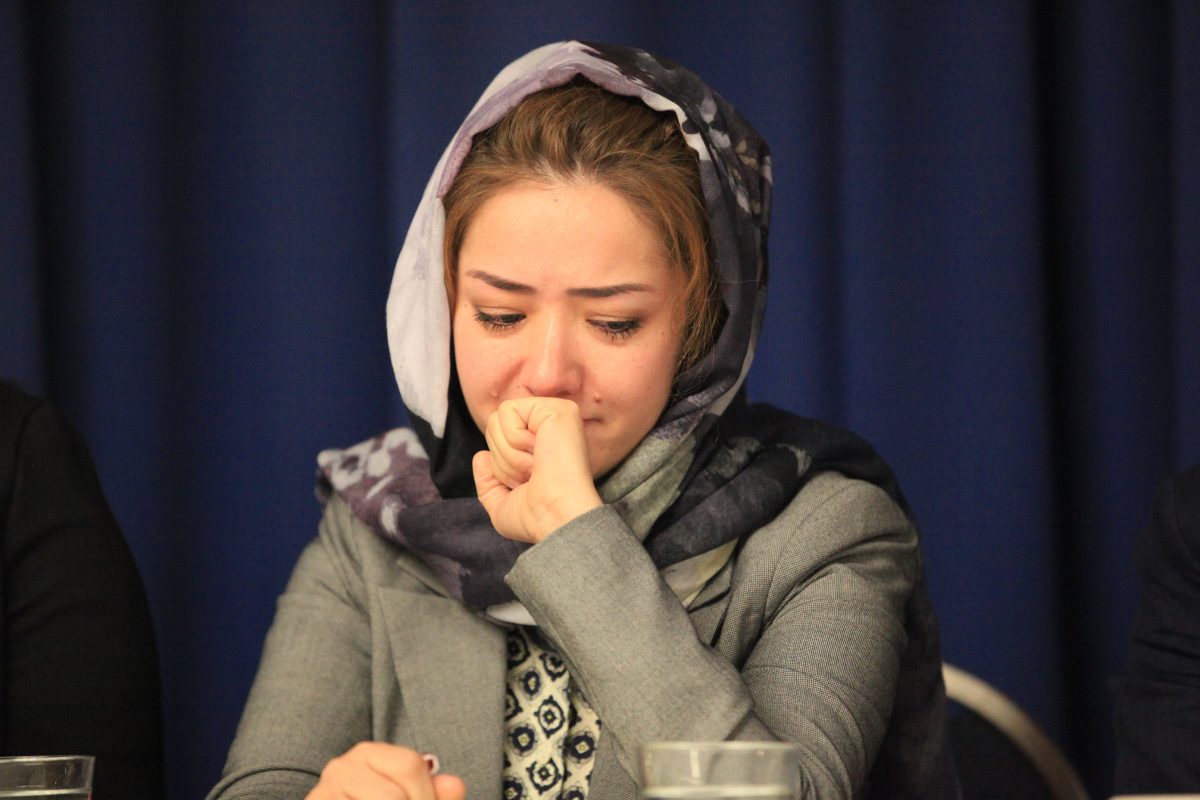 A Victim's Story
Personal accounts at the press conference gave the scholars' statement a human face.
Mihrigul Tursun, a 29 year-old Uygur woman, gave a most compelling account of her experience being detained three times at a mass internment camp.
Tursun was arrested for the first time when she arrived at Urumqi airport from Egypt with her 2-month-old triplets in 2015. Her babies were taken away from her.
Months later, she was released on "parole" because her three babies were in critical condition in a hospital. The eldest one died the next day.
During her second detention, in 2017, she was interrogated for four days and four nights without any sleep.
During her third detention, in 2018, she witnessed nine deaths of fellow inmates within nine months. She was tortured so badly that she begged the guards to kill her.
She was eventually released so that she could take her children to Egypt, but she was ordered to return to China.
Tursun struggled very hard between a desire to speak out about her experiences, and a guilty feeling that if she didn't go back to China, her family there could be arrested and tortured.
She eventually summoned up her courage to contact a reporter of Radio Free Asia, who later put her into contact with U.S. authorities.
She was granted permission to come to the United States and settled in Virginia with her two remaining kids in September.
She testified again at the U.S. Congressional-Executive Commission on China's hearing on "The Communist Party's Crackdown on Religion in China" on Nov. 28.
At that hearing Tursun called for the U.S. Congress to pass a bill about Xinjiang and let the Chinese Communist Party realize that there is international pressure. She also expressed hope that the U.S. government can protect her family to China.