The girlfriend of popular bodybuilder Rich Piana has broken her silence after he died last week.
Piana, who was controversial in the bodybuilding and fitness world for openly admitting to taking steroids, was confirmed dead at the age of 46 after weeks in a coma.
He died in a hospital on Aug. 25, the District Six Medical Examiner confirmed to the New York Daily News. TMZ first reported on his death.
His girlfriend, fitness model Chanel Jansen, opened up over the weekend about her loss.
"I will always remember how much I love holding his hand I will always remember how I felt so loved when he would wake up and kiss me on the forehead I will always remember how I had it great with the love of my life I will always remember I was loved by the most amazing man I've ever known," she wrote in an Instagram post on Aug. 25. "I will always remember there's a hole in my heart where he will always belong." 
Piana, the former Mr. California winner, was placed in a medically induced coma two weeks ago, according to his estranged wife, Sara Piana.
According to Piana, he started taking steroids nearly 30 years ago at the age of 18. But he also cautioned against using the drug.
"I actually got pretty dramatic results," he said of using steroids. "That was my first cycle. I have to be honest. The truth is, I was hooked, man. I was hooked. Because my body just grew in front of me. It was growing and my strength was exploding."
"I was going to be one of the top bodybuilders of the world and I was not going to stop. I was hooked and I knew I was hooked. At this point, I knew this was all that mattered to me."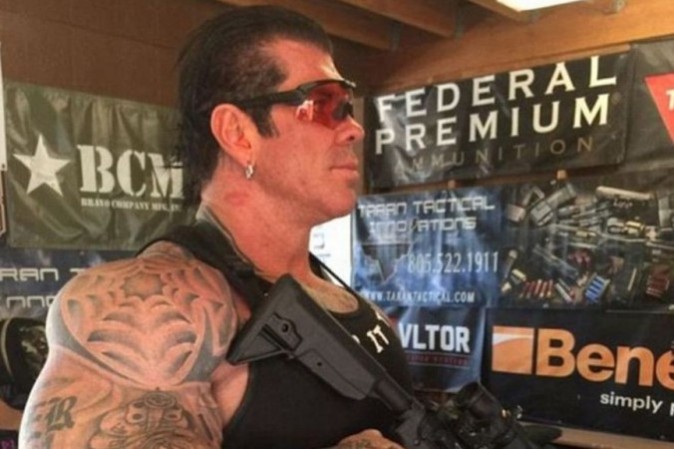 In addition to steroids, white powder was also found in his apartment, TMZ reported.
Piana had a huge following on social media, amassing more than 1 million followers on Instagram.
On Aug. 17, Jansen had provided an update on his health.
She said, "The only update I'm permitted to give at this time is that he is alive, he is okay, and the excellent medical professionals here as well as myself and his close loved ones are doing all we can to get him back to a full recovery."
Aside from the fact that they're illegal, steroids can cause some pretty extreme side effects, including, but not limited to, the following:
– Infections
– Allergic reactions
– Bleeding into the joints
– Rupture of tendons
– Skin discoloration
– Weakening of bone, ligaments, and tendons (from frequent, repeated injections into the same area)
His death came just days after bodybuilder Dallas McCarver died at the age of 26 after choking on food.