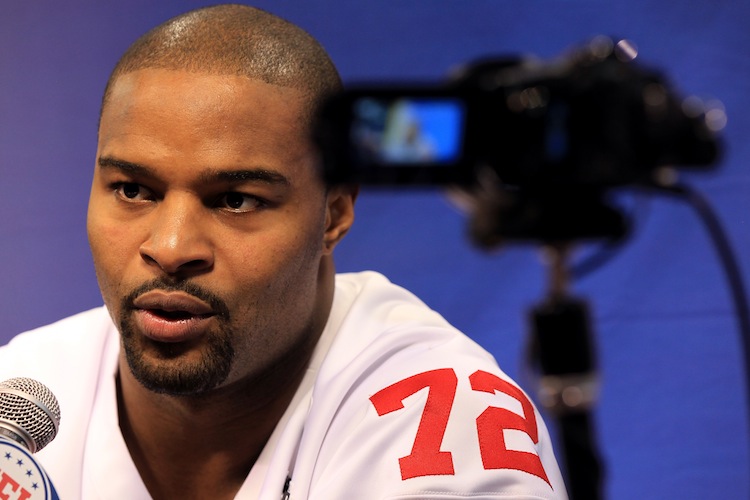 Giants defensive end Osi Umenyiora was fined $20,000 by the NFL for not showing up for Wednesday morning's mandatory media interview session at the team's hotel, according to a report on NFL.com.
Umenyiora however offered an explanation in a release through the team. "I misunderstood the schedule. It won't happen again, and I will be at tomorrow's media session and available after the game. I apologize for any inconvenience my absence this morning may have caused."
According to the report, Giants spokesman Pat Hanlon told The Associated Press that Umenyiora would practice and confirmed he was in meetings.
Umenyiora offered up some well-publicized comments last week in talking about Patriots offensive lineman Matt Light, whom Umenyiora said "gets under my skin."